Islanders invited to hike – or bike – into 2023
— Created December 28, 2022 by Kathy Reed
By Kathy Reed
While some Whidbey Islanders may choose to literally dive into the new year, many others can choose to hike – or even bike – their way into 2023.
Washington State Parks' First Day Hikes is a statewide program encouraging folks to enjoy the outdoors on New Year's Day, and Whidbey Island state parks have several different opportunities to do just that. Plus, Jan. 1 is a free day at Washington's state parks, with no Discover Pass required.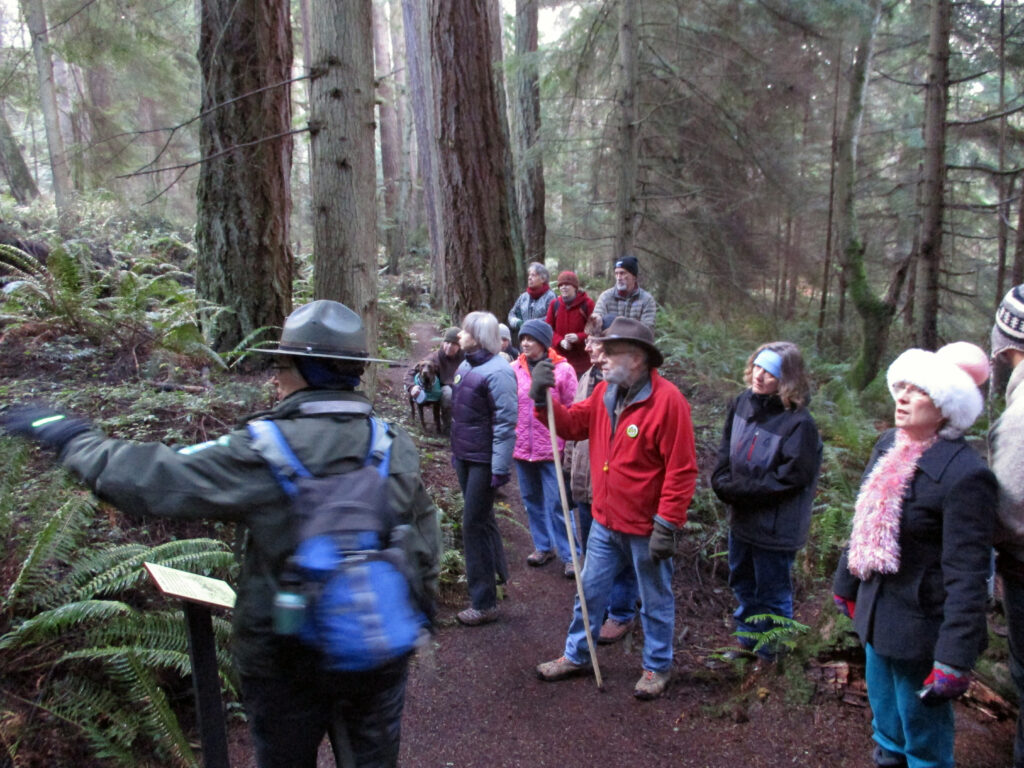 "The new year is considered a time of renewal for many," said Jen Gray, interpretive specialist at Central Whidbey area parks. "The First Day Hikes provide a great beginning to experiencing the world around you. We live on an amazing island. The staff and volunteers in our parks are very passionate about them. We appreciate being able to share our love of these places with visitors."
Gray said as long as Mother Nature cooperates, people in Washington state seem to enjoy starting the year off outdoors. There are several different first day hiking options to choose from, such as those that exercise both the mind and the body.
"Our Fort Casey Volunteer Battalion members give fantastic tours of the fort," she said. "They are a wealth of knowledge on its history. Visitors really enjoy exploring the fort with them."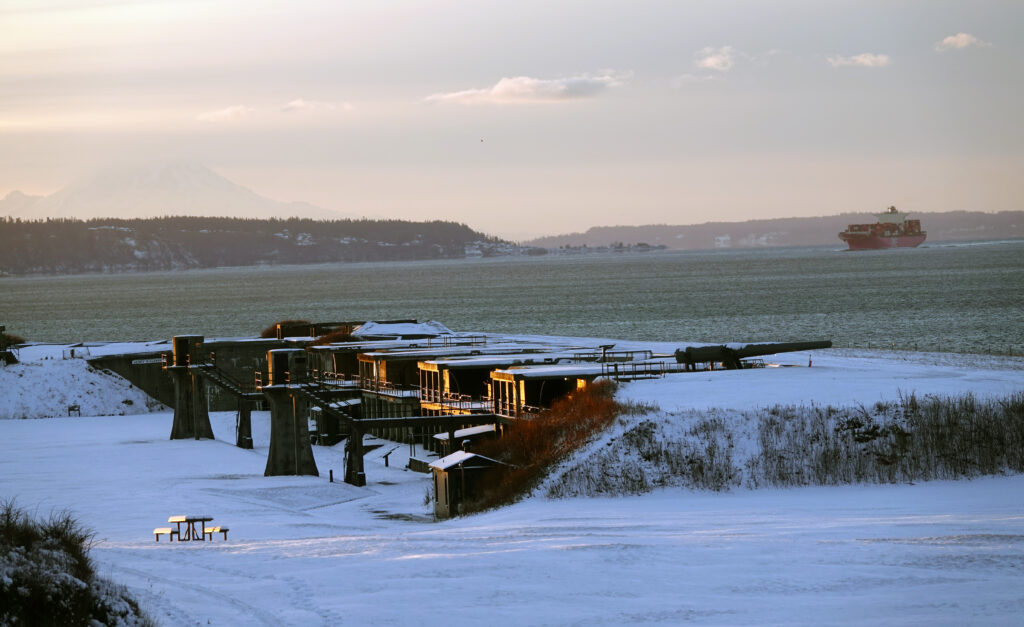 History at Fort Casey hikes will take place at 10 a.m. and 2 p.m. Sunday. Registration is required to participate for these guided hikes and can be done by emailing CentralWhidbeyInterpretation@parks.wa.gov.
A new addition to the adventure this year are the First Day Hikes bike rides, which will take place at Fort Ebey State Park. The number of riders allowed is limited, so be sure to register in advance at the above email address.
"Our Ranger, Drew Gonzales, who will be leading the bike rides, enjoys biking the trails," said Gray, explaining how the bike rides came about. "He started with Parks early in 2022 and just missed out on the First Day Hikes. So, when planning for the 2023 hikes started, he was keen to be able to share that interest with visitors. The morning (10 a.m.) bike ride is for people who know how to ride a bike but haven't biked a trail before. The afternoon (1 p.m.) ride is an intermediate level for people who are more comfortable riding on unpaved surfaces."
Self-guided, sensory hikes will also be available along the Wilbert Trail at South Whidbey State Park, according to Gray.
"The self-guided hikes are a nice way to ease your way into the new year. Visitors can come whenever the park is open and take their time as they hike," she said. "I also leave the hike prompts up for around two weeks. So, if you stayed up too late on New Year's Eve, you can still participate in a First Day Hike later in the week."
Considering the number of state parks on Whidbey Island, it's no surprise there are even more opportunities to consider for First Day Hikes on Sunday.
"This year at Deception Pass State Park we will be hosting a series of guided hikes at 10 a.m., all leaving from Cornet Bay and exploring Hoypus Point," shared Joy Kacoroski, an interpretive specialist at Deception Pass State Park. "Park visitors are welcome to choose between a variety of hikes and distances that morning. Depending on which hike, distance, and difficulty, they will get to learn about the history of Cornet Bay, explore the old growth in Hoypus Forest, or get in some great morning exercise."
Kacoroski said everyone is welcome to participate and there are hikes suitable for varying abilities and interests.
"First Day Hikes at Deception Pass State Park are incredibly popular," she said. "Each year, we have between 100 and 150 people participate. We plan multiple hikes to manage the group size and create a fun experience for everyone.
"What else could be more fun than starting the new year with a hike at Deception Pass State Park?" Kacoroski continued. "In all seriousness, Deception Pass State Park is a very beloved park and the first day hikes are a very memorable community program. We often see the same people year after year; it is a tradition for many."
Kacoroski said the First Day Hikes are just the beginning of a new year full of activities.
"We are excited to bring back many of our favorite programs from 2022," she shared. "Starting in January, we will have Forest Walks, Bird Walks and Family in Nature programs available for park visitors to participate in. More information about these programs can be found on Washington State Parks and Recreation Commission's website calendar or the Deception Pass Park Foundation's website." (deceptionpassfoundation.org/park-programs/)
Learn more about the First Day Hikes and activities at parks.wa.gov/1229/First-Day-Hikes and start planning your New Year's Day activities.
"Washington State Parks has so many opportunities for visitors to connect with the state's many natural, cultural, and recreational resources," said Gray. "Hopefully, the First Day hike will be the start of many!"