Oak Harbor Chamber lights up New Year's Eve
— Created December 28, 2022 by Kathy Reed
By Kathy Reed
Want to add a little extra sparkle to your New Year's Eve celebration?
The Oak Harbor Chamber of Commerce is pleased to invite everyone to get a jump on 2023 with its annual New Year's Eve fireworks. The show starts at 9 p.m. Saturday and will last approximately 10 to 12 minutes, which leaves plenty of time for more celebrating.
"The Chamber plans the fireworks show early enough for families to enjoy with their children, for teens to enjoy safely and for adults to plan a pre-date night before other New Year's Eve festivities," said Magi Aguilar, the chamber's executive director. "The fireworks show is a great kick-off to the evening!"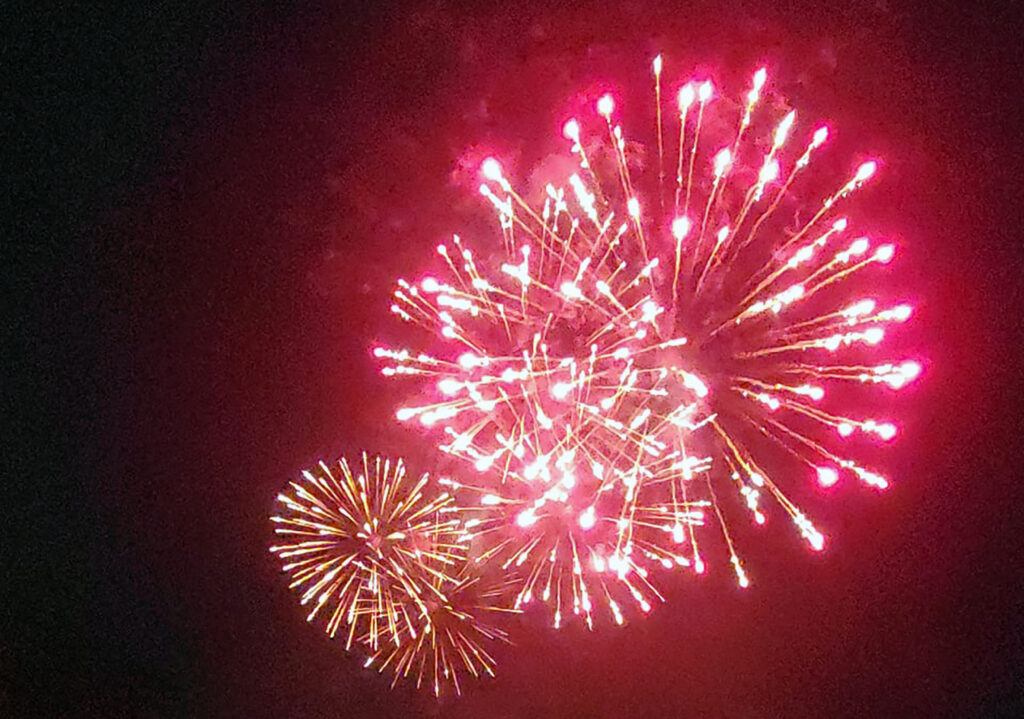 As in the past, the fireworks show will take place at Windjammer Park in Oak Harbor. Aguilar suggests packing some hot cocoa or even a car picnic to enjoy the festive display and offers this suggestion for the best viewing.
"[The fireworks] can be seen anywhere in Oak Harbor, but I suggest arriving early to secure a parking spot at Windjammer Park," she said. "A few of our Chamber members are allowing parking to view the fireworks, such as Grocery Outlet, Whidbey Island Bank, and PBY Memorial Foundation – Pacific Northwest Naval Air Museum."
Aguilar had a special thank you for the event's main sponsor, Pacific Grace Tax and Accounting, and other supporting sponsors for making the fireworks show possible. The nonprofit organization relies on the backing of its members and the community to provide experiences like this for Oak Harbor and Whidbey Island.
The fireworks show may just be the perfect way to celebrate the old year's passing and ring in a year of new opportunity and potential.
"The fireworks bring a special energy to Oak Harbor," she said. "The mountains and water make the perfect backdrop for an unforgettable New Year's Eve fireworks show regardless of where you are in Oak Harbor."
The complete list of viewing locations and information on ways to support future firework shows and events may be found online at oakharborchamber.com.