Saratoga Orchestra goes for "baroque"
— Created January 25, 2023 by Kathy Reed
By Kathy Reed
Saratoga Orchestra hopes its performances this weekend will stir listeners' souls as it brings the "Passions of Paris" to Whidbey Island audiences.
Concerts featuring baroque violinist Tekla Cunningham and the strings of Saratoga Orchestra will take place at 2 p.m. Saturday at First Reformed Church in Oak Harbor and at 2 p.m. Sunday at Island Church in Langley. Tickets are on sale now at Moonraker Books and Blue Sound Music in Langley, bayleaf in Coupeville and at Click Music in Oak Harbor. Tickets are also available online at sowhidbey.com or at the door one hour prior to each performance.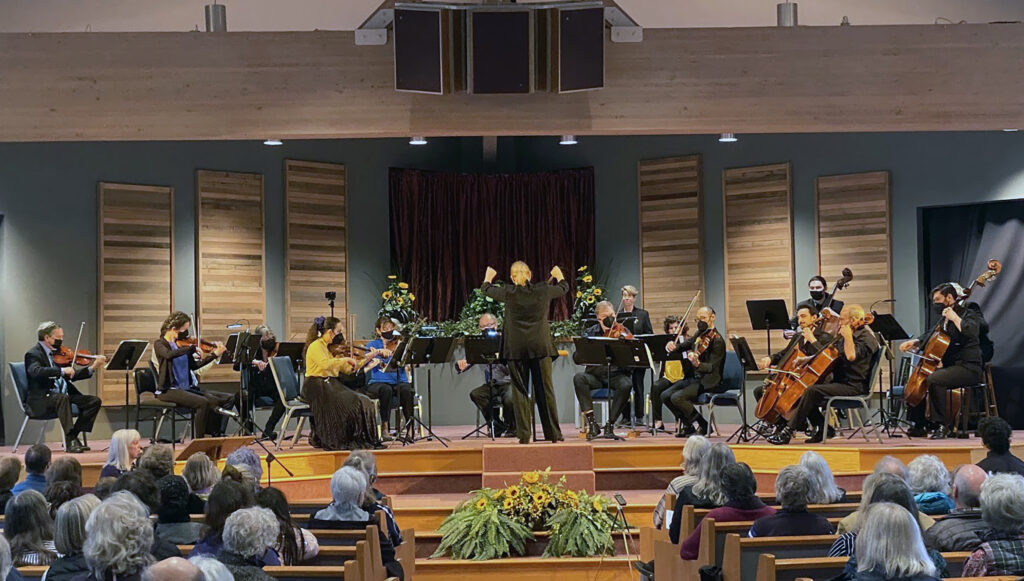 Baroque music will be the main feature of the programs, which include works by Jean-Baptiste Lully, Archangello Corelli, Adoluphus Hailstork and Joseph Bologne. Tekla Cunningham will act as concert master for most of the concert and will be the soloist on Bologne's "Violin Concerto."
"I am so happy to be performing this concerto with Tekla," said Anna Edwards, Saratoga Orchestra's music director and conductor. "If folks are not familiar with the composer Joseph Bologne, he is one of the most fascinating and influential figures of the 18th century. In addition to Tekla, Gloria Ferry Brennan will be acting as concert master for the opening piece by Hailstork and [will be] featured with Tekla on the Corelli.
"Most of the program falls into the 'baroque' category, with the exception of American composer Adolphus Hailstork," Edwards continued. "His piece, 'Sonata da Chiesa' was written in 1992 as a reflection of his fascination of cathedrals, particularly the Cathedral of All Saints in Albany, New York. This composition offers an instrumental version of a church choral Mass."
For those unfamiliar, Edwards said the word "baroque" comes from the Portuguese word "barroco," which means oddly shaped or misshapen pearl. The baroque period came after the Renaissance period (1400-1600) and before the classical period (1750-1820).
"Baroque music is generally described by music historians as music from 1600 –1750 (ending with the death of Johann Sebastian Bach)," Edwards explained. "During this time, instrumental ensembles grew from small ensembles to larger chamber orchestras and while music continued to be a constant in the church, organized public music became an expected part of daily life."
These concerts will feature a smaller, 20-piece chamber orchestra, which Edwards said makes the experience more intimate for the audience. Adding Cunningham's expertise has been something the Saratoga Orchestra has done for several years now.
"It is exciting to have the opportunity to perform with one of the top Baroque violinists in the world," she said. "Our concerts typically focus on music from the Classical period to current music. This is a wonderful opportunity to work with a Baroque specialist. Tekla offers us a different view into performance and listening, as half of our concert will be performed without a conductor."
Cunningham, who created the long-running Whidbey Island Music Festival, said she enjoys collaborating with Saratoga Orchestra.
"Working with a larger group is different than chamber music, where there is generally one person per part," she described. "There's a wonderful feeling when you get a big group of people collaborating and working towards a common goal."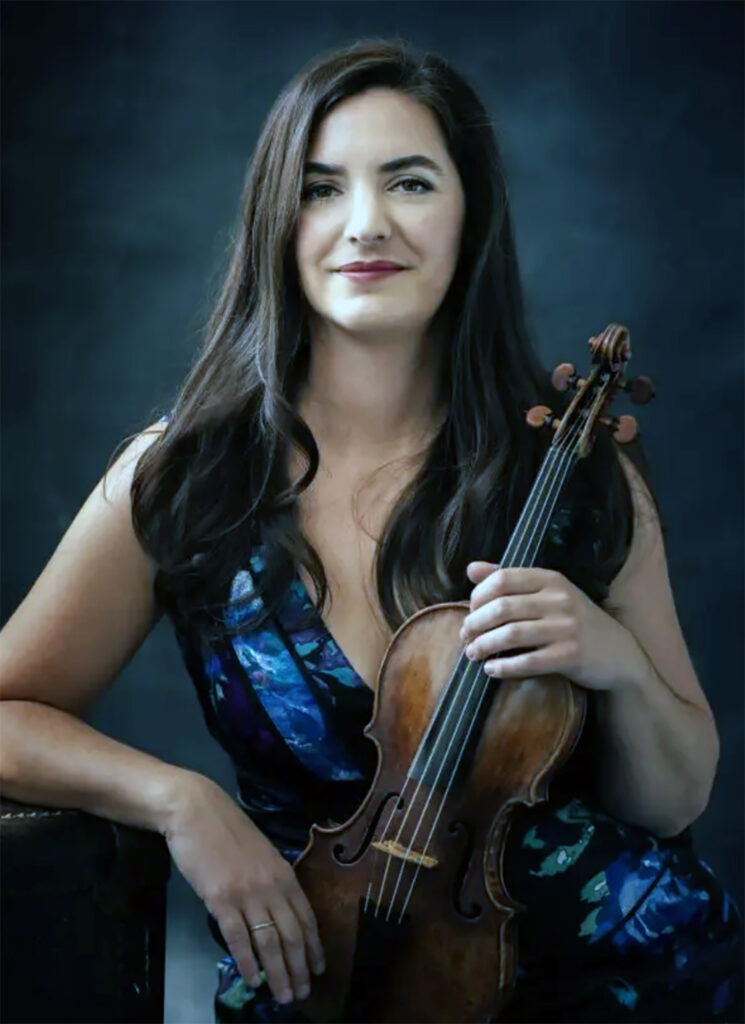 There's also a challenge to performing Baroque music because not every musician has had the opportunity to learn the technique or play it before rehearsing for these concerts.
"The technique used for Baroque string playing is quite different than modern performance practices," said Edwards. "The neck of the string instruments is a bit shorter and the strings are usually tuned to a different key, which provides a really cool and interesting texture in sound."
"Baroque performance practice is partly about the hardware (instrument and bow) but is also a way of thinking about and approaching music, so while I have bows to offer, I try to focus on the mindset as well," Cunningham said. "The orchestra is a mix of people that have a lot of experience with baroque music and some for whom it is brand new. This time one of my former students from UW is playing cello so he has quite a lot of experience playing baroque cello, and one of the violinists is a recent graduate in baroque violin. Over the years some of the regulars have enjoyed the baroque bows so much that they have acquired their own bows to play on."
Cunningham said this year's program features a wonderful musical repertoire that provides the passion for its title.
"The 'old music' portion of the concert includes a concerto grosso by Corelli, a suite by Lully from 'Armide' and a violin concerto by Joseph Bologne, also known as the 'Chevalier de Saint Georges,'" she said. "Corelli is a beloved figure in baroque music, and this particular concerto grosso is exuberantly joyful. There are two solo violin parts, and I was delighted to put a baroque bow in Gloria Ferry-Brennan's hands for the first time!
"The suite by Lully is from one of his most famous operas, 'Armide,'" Cunningham continued. "The story of the opera is about Armide's attempt to fall out of love with her enemy, Renaud. There are magic spells and various supernatural interventions, but sadly, Armide is left despondent and alone. There is a wonderful sprightly overture, assorted dance movements and a grand and impassioned Passacaille that concludes the suite. The Bologne concerto is new to me and was written a bit later than the Lully and Corelli. If you love Mozart's violin concertos, you will love this piece."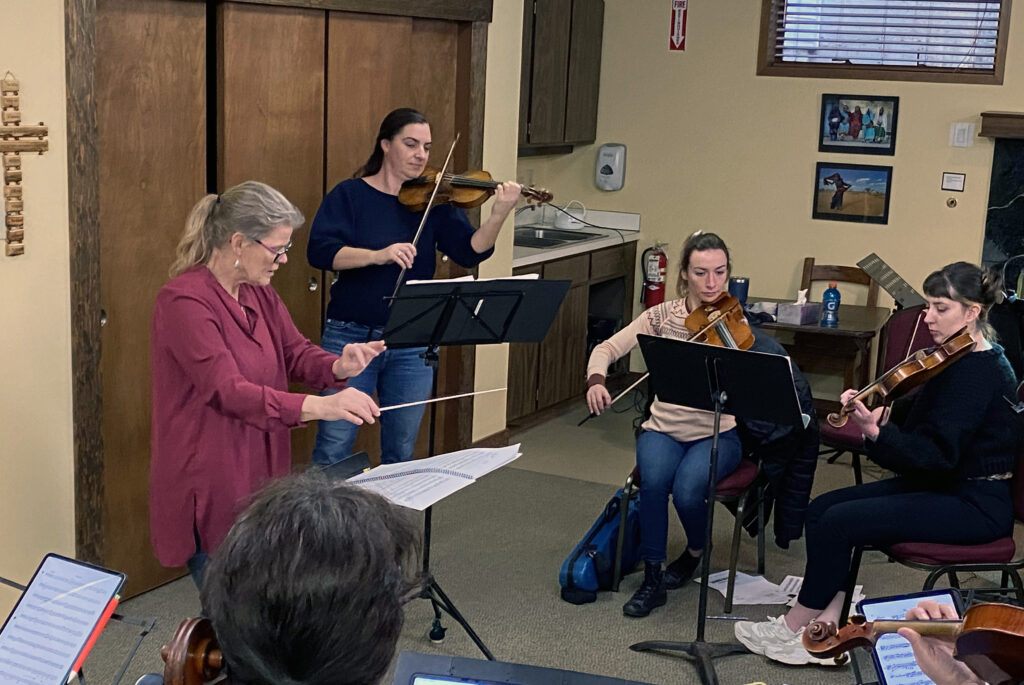 Besides bringing the music to the forefront, Saratoga Orchestra will also bring the stories behind the music before audiences, adding to the experience. Guest narrator, Marta Zekan, will share them.
"Stories make a difference," Edwards said. "It is always interesting to get a different vantage point when you listen to compositions. We want to give listeners avenues for how they can most enjoy their listening experience. Marta is a master at finding great stories and excellent tidbits of information to enhance our musical performances."
Tickets to Saratoga Orchestra's "Passions of Paris" are $30 for adults, $25 for senior citizens or military and free for those 17 and under.  Learn more at sowhidbey.com.