Enjoy Mardi Gras, Whidbey-style!
— Created February 15, 2023 by Kathy Reed
By Kathy Reed
Dig out those beaded necklaces and come up with a costume, because Mardi Gras is back!
After a two-year hiatus due to the pandemic, Goosefoot Community Fund is letting the good times roll from 6 to 8:30 p.m. Tuesday at Bayview Community Hall as the organization hosts its seventh Mardi Gras celebration.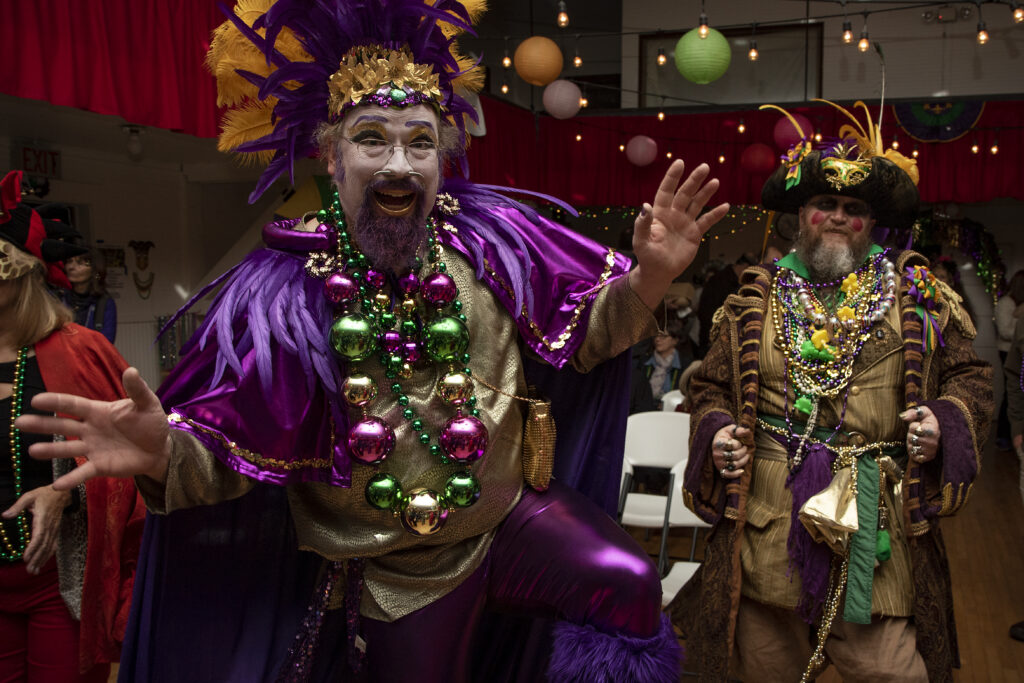 "Mardi Gras is a free celebration/dance party for the community," described Sami Postma, Goosefoot's events and education coordinator. "There is no cover charge, but tips to the band are appreciated. Janie Cribbs and the T.Rust Band will be playing [and] we'll have a break about halfway through to announce the winners of the costume contest: most original, most comical, best in show, best couple, best child and best mask."
Prizes from local businesses will be awarded. While there will be no food for sale at the party, there will be beer, wine and soft drinks available for purchase. The Taproom will also have Mardi Gras specials available.
Postma said it's a great time of year to bring a little fun to the local community.
"Goosefoot wants to celebrate Mardi Gras just to bring some cheer and New Orleans-cultural fun to some of the darker, quiet times before things really start going in the summer," she said. "Mardi Gras is special because not only is it the last costume contest event we regularly do, not only is the energy in the room incredible to see, it's really nice to have an event that's truly for the locals. All ages come out to enjoy this event together."
Those attending not only get to enjoy a fun party with great music, they also get to engage their creativity by coming up with cool costumes and of course, dance moves.
"Mardi Gras is, by nature, a very engaging and involving event, from slinging beads around people's necks as they walk in the door, to cheering on the costume contest winners, to waving those last goodbyes," Postma said. "Even if someone is a total stranger, they become your best friend for the night."
Postma said it's also impossible not to put a Whidbey spin on any event like this.
"We deck the Cash Store out in Mardi Gras finery for the two weeks leading up to the party and give out free beads at the door," she said, adding that it is the local community that helps make the celebration more special. Local businesses donate all the prizes and many local restaurants add Mardi Gras specials such as beignets, gumbo, shrimp and grits to their menus.
"We may be the ones organizing everything but the whole community really comes together for this," Postma said. "Costumed or not, everyone is welcome to join us for the fun. Leave your worries at the door and 'laissez les bons temps rouler!'"
CHANGING OF THE GUARD
As the Goosefoot Community Fund celebrates Mardi Gras, the organization is embracing a big change. Longtime executive director, Sandy Whiting, has retired and the Goosefoot board of directors recently announced that Elise Miller has been chosen as the organization's new executive director.
"Sandy led Goosefoot out of a challenging time in its history into the financially and programmatically healthy organization it is today," said Marian Myszkowski, Goosefoot's director of programs. "Her calm, patient and steady leadership never wavered over her 10 years here. Sandy made staff satisfaction with our jobs a priority, not necessarily a trait shared by all leaders. That led to a hard-working and dedicated team committed to fulfilling Goosefoot's mission, and the team that our new ED will inherit."
"The Goosefoot mission has grown and expanded under Sandy's guidance," said Chris Salomone, board president. "This is primarily attributed to her 'Why not us?' response to emerging challenges. Whether it is food sufficiency, affordable housing or farm consortium/coalition issues, she invites the challenge with a positive attitude and rolls up her sleeves. This willingness to take on community problems in an agile and selfless manner has permeated the organization. The board and staff have adopted the same 'can do' attitude as a result."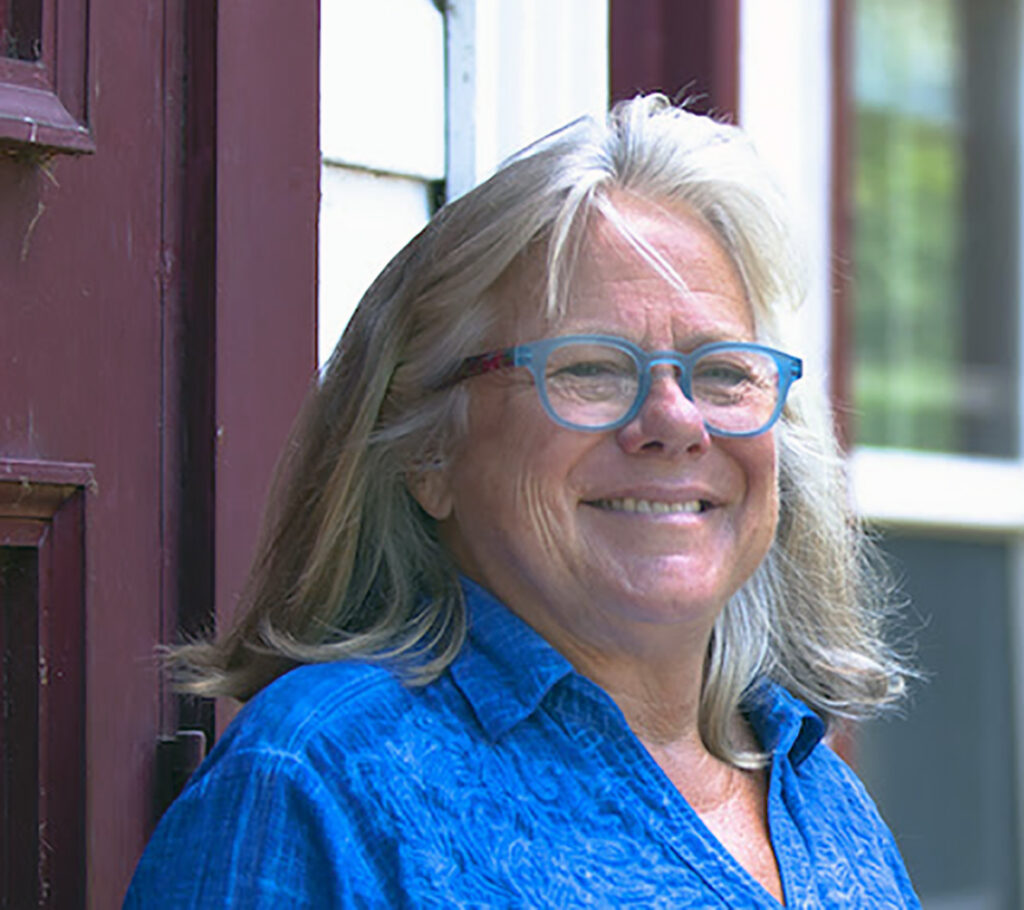 Whiting said one of the biggest changes she saw during her tenure was the growth of the Goosefoot team, which went from one-and-a-half employees when she started to a team of nine – five fulltime staff and four part time employees. It is that team camaraderie she said she will miss the most.
"[I'll miss] working on projects together and sharing experiences," she told Whidbey Weekly in an email. "Shared successes and occasional disappointments, all part of the team experience."
According to Whiting, her biggest accomplishment has been "guiding Goosefoot on it's journey to fulfill our promise to the local community: to address community needs, fund local nonprofits, help local businesses grow, preserve great places and connect neighbors."
While Whiting may have big shoes to fill, the board and staff alike are pleased with Miller's selection as the new executive director and are confident in her ability to lead the organization.
"This is one of the most important changes In Goosefoot's recent history," said Salomone. "The leadership change has been labor of the board and staff for many months. It was a cause of significant apprehension. We could not be happier or more optimistic with this outcome.
"Elise Miller comes to the job with exceptional experience in nonprofit leadership and a knowledge of the island issues and demographics," he continued. "She also has the personal traits and interpersonal skills that make her a great fit to follow in Sandy's role."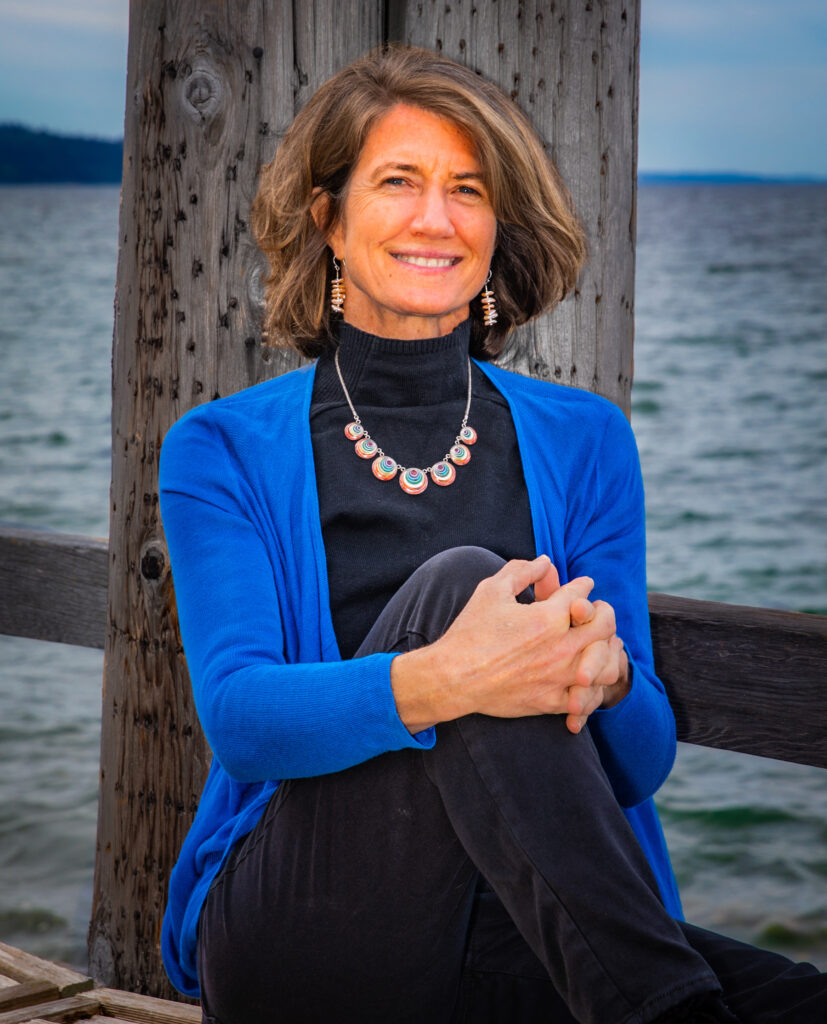 "Having worked primarily nationally and internationally leading nonprofits, I've become increasingly aware that cultivating resilient local communities is absolutely critical if we are to effectively address the multiple and interconnected crises facing our world today," Miller said via email in response to questions from Whidbey Weekly. "Goosefoot has been on the cutting edge of this kind of work on South Whidbey for over 20 years. To have the opportunity to serve the community I love as ED of Goosefoot and to build on the innovative work of the last couple decades is a true privilege."
Miller said she is looking forward to working with Goosefoot's "exceptional" staff, board and organizational partners. Miller took on her new role last Wednesday with an eye towards Goosefoot's future.
"Some immediate priorities are affordable workforce rental housing, a commercial kitchen, and capital improvements to commercial properties to ensure they are well-maintained in service of a thriving community for many years to come," she said.
"This is as good as a leadership transition can get," Myszkowski said. "While wishing Sandy the best for her retirement, the Goosefoot staff is looking forward to welcoming Elise to the team! We know she'll make her own important contributions to the continued success of Goosefoot, given her experience and leadership style."
Learn more about the Goosefoot Community Fund at goosefoot.org.