Youth rugby club forming on Whidbey
— Created March 8, 2023 by Kathy Reed
By Kathy Reed
Rugby is one of the fastest growing sports in the U.S. and now youth on Whidbey Island have a chance to get in on the ground floor of the island's first youth rugby club – at no charge.
Registration is now underway for the Whidbey Growlers Rugby Club's Under 12 and Under 14 co-ed rugby teams and practices are about to begin. Liz Ritz, whose family moved to Whidbey Island four years ago, has been the driving force of the effort to bring rugby here.
"One of the sports my own daughters have been exposed to and are a part of, is rugby," Ritz said, explaining her family connection to the sport goes even deeper.
"My husband was born in New Zealand (which has one of the most famous rugby teams, the All Blacks) and moved to the U.S. when he was in kindergarten, which is where we met," she said. "He played rugby in the Marine Corps and was excited to learn about opportunities for our daughters to play."
Ritz said their oldest daughter, Cady, now 16, started playing rugby when she was in 4th grade. When they moved to Whidbey Island, the closest rugby club was in Ferndale, so they traveled there several times a week. She now plays on the girls' high school team for the Liberty rugby club in Renton, so they continue to travel. Now, said Ritz, their younger daughter, Matilda, 11, is interested in playing rugby, but perhaps closer to home.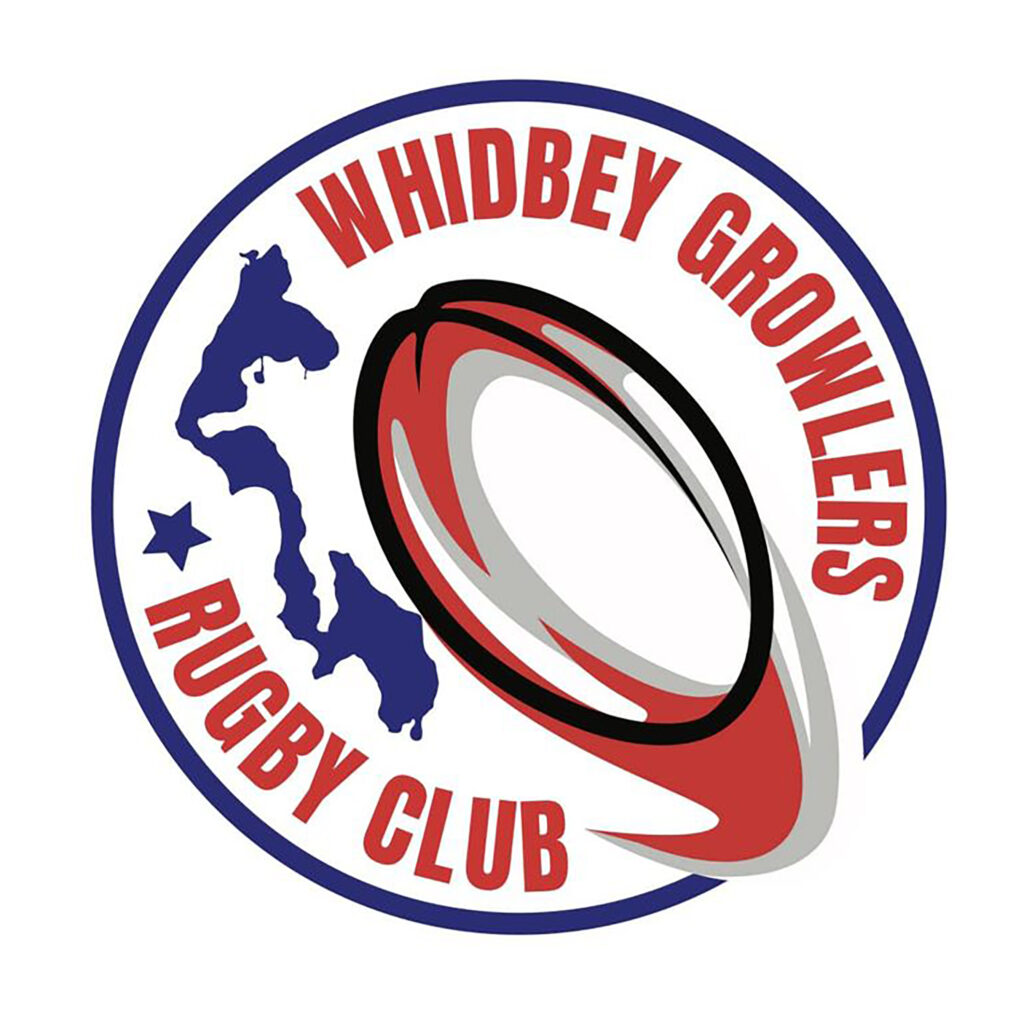 "Through connections we'd made in the rugby community, we started a grassroots effort to form a club. We started having meetings with representatives from Rugby Washington, myself as a parent and the Oak Harbor Youth Football and Cheer League," Ritz explained. "That effort has turned into the formation of the Whidbey Growlers [Rugby Club]. We made an intentional decision to not have Oak Harbor in the name of the club, because we want to be inclusive of the entire island community.
"And, through the generosity of Oak Harbor Youth Football and Cheer League and a donation from a Seattle rugby foundation, we are able to offer registration free of charge for the first year," she continued. "We will provide the kits (uniforms) as well."
Players will need to provide their own cleats and mouth guards, but OHFCL does have some used cleats and a few new ones available. The two teams are co-ed and they do play tackle rugby. There are currently enough players registered for a full U-12 team and organizers are still actively recruiting for the U-14 team.
"The plan is we'll be competing mostly against other teams on north end [of the I-5 corridor], like Chuckanut, in Ferndale, and newer teams that are forming in Skagit County," said Ritz. "We hope this is a starting point in growing it into a really robust league that provides access and opportunities for youth on Whidbey Island to engage in the amazing sport of rugby and provide additional options for kids."
Ritz said there are many reasons parents should consider letting their children check out the sport of rugby.
"One, it's inclusive and community-driven," she said. "Teams operate like a community. And, as a Navy town, there's an international community. Anywhere you go, there's a rugby community. It's growing in the U.S. and we're hoping our program continues to grow and that youth will access it and ultimately earn scholarships to play rugby in college. In the short term, we just want kids to come out, have fun, have a sense of belonging on a team, learn a new sport and grow as athletes."
The sport of rugby has been around a long time, and according to Ritz, there is a lot of overlap between rugby, basketball, soccer and football. She said the club's Facebook page (search Whidbey Growlers Rugby Club) offers several useful links to learn more about the game's history and its rules and terminology.
As mentioned, Whidbey Growlers Rugby Club does play tackle rugby and players do not wear pads. Players are taught how to do safe tackles and receive tackles. Ritz recognizes this may cause parents some concern.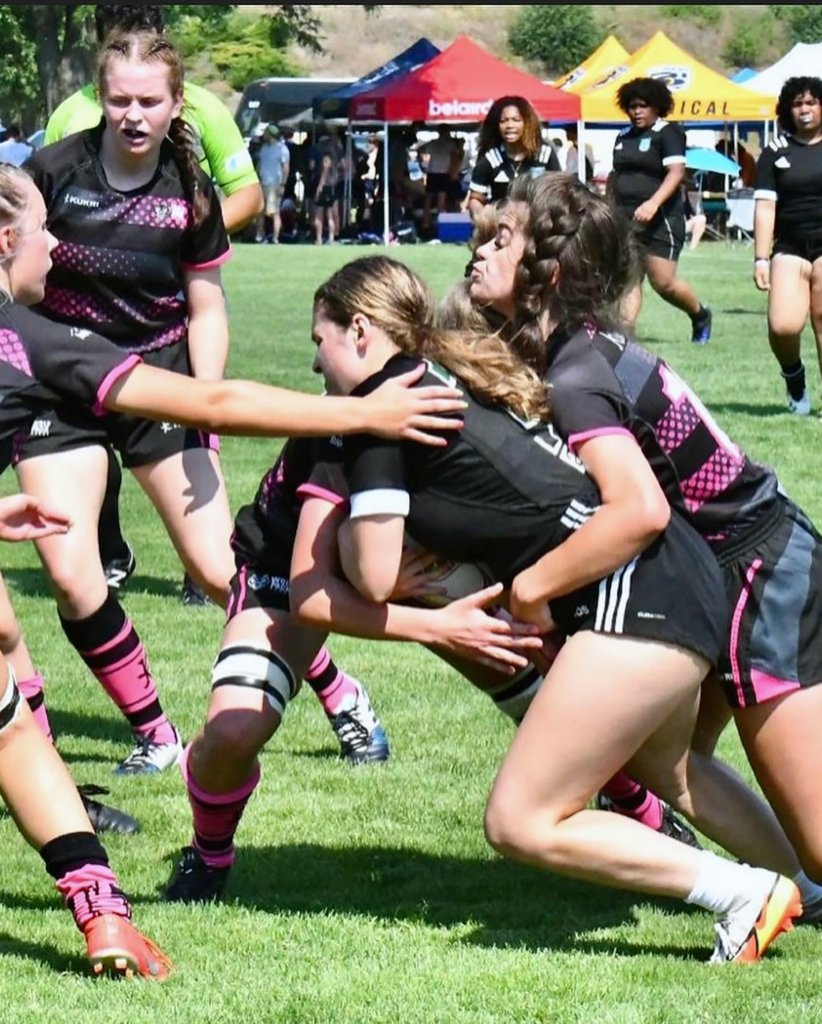 "I'm a mom, too," she said. "One thing I would say is there are strict protocols around tackling in rugby. There are techniques specific to rugby for not only how to tackle and where it's legal to tackle on the body, but also how to receive a tackle. Similar to any sport now, there are strict concussion protocols, and that is part of our protocol as well. Of course, things sometimes happen. They happen in soccer and basketball. But as a parent, I don't think the risk is that much greater than any other sport. My daughter has been playing tackle rugby since 4th grade and she has never had a concussion. She's 16 now."
Anyone who would like more information can call or text 425-922-6298 or email northdirector@rugbywa.org or visit rugbywa.org to learn more about youth clubs in Washington. You can also email Ritz at whidbeyrugbyclub@gmail.com or simply sign up at https://xplorer.rugby/oak-harbor.
"Visit our Facebook page (Whidbey Growlers Rugby Club)," Ritz encouraged. "Even if you don't have kids or you're not intending to join, one of the big pieces of rugby culture is community. We'd love to have the support, let people know about the club and grow awareness around the sport."
It may be worthwhile to note there is a professional rugby team in the area, the Seattle Seawolves, now in their sixth season. (seawolves.rugby)
"If you're looking to support a child in developing skills to help facilitate growth in other sports, rugby is a way to do that," Ritz said. "And the whole community piece of it is fun. It's really all about building a community of people who enjoy the sport, enjoy being competitive on the field, but are respectful of each other."