Parade, "Bash," headline St. Paddy's shenanigans
— Created March 15, 2023 by Kathy Reed
By Kathy Reed
St. Patrick's Day is sure to please this year on Whidbey Island and that's no blarney! The day will boast the 50th annual St. Patrick's Day parade in Oak Harbor and the Shifty Sailors return with the group's 16th annual St. Paddy's Bash in Coupeville.
St. Patrick's Day Parade
The Whidbey Island Irish Wildlife Society is pleased to be back Friday with its 50th annual St. Patrick's Day Parade. This year the parade begins at 4:30 p.m. and will travel along Pioneer Way in historic downtown Oak Harbor.
This one-of-a-kind event is all about fun for everyone and no one has to be Irish to enjoy it. It's free to participate and organizers encourage everyone to go a little crazy with a costume and join in the fun – it's not too late.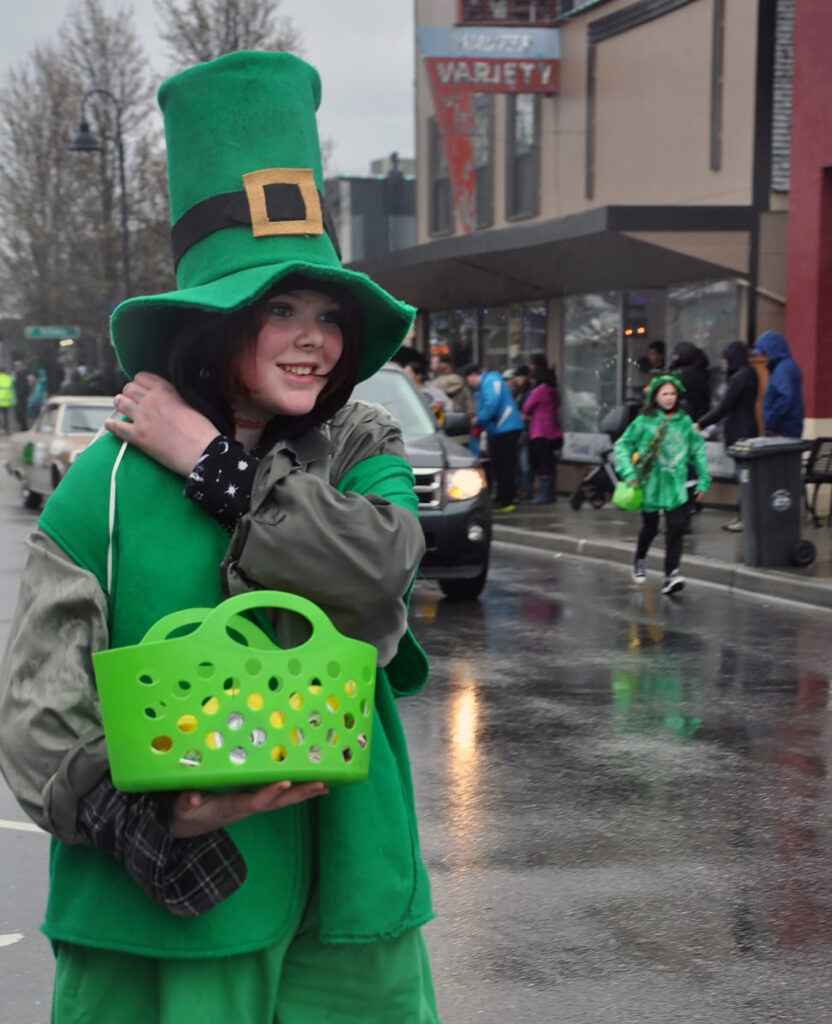 "The parade this year starts at 4:30 p.m., which gives kids time to get off from school, change into their costumes and come down and join the fun," said Irish Wildlife Society president Susan "Sooz" Konopik. "People wishing to be in the parade can email me at ohirishwildlifesociety@outlook.com or soozkono@hotmail.com to get an application and other information. It's never too late to be in the parade. We even accept applications the morning of!"
Political entries or selling of any kind are not permitted at the parade. Participation is free and people of any age may take part.
"This gives children the opportunity to ride their bikes or roller skate up the street to the throngs of cheering crowds," Konopik encouraged.
For the first time, there are two grand marshals for the parade – the brother and sister team of Michelle and Robi Tull, who Konopik said people will recognize from their many volunteer efforts in the community.
"Our group nominates people who volunteer their time to the community and do it without fanfare or fame," she explained. "In the past, we have nominated people who are known for picking up trash frequently around town, a person who decorates the mermaid and other statues during the year, or simply people who help with festivals and events as volunteers."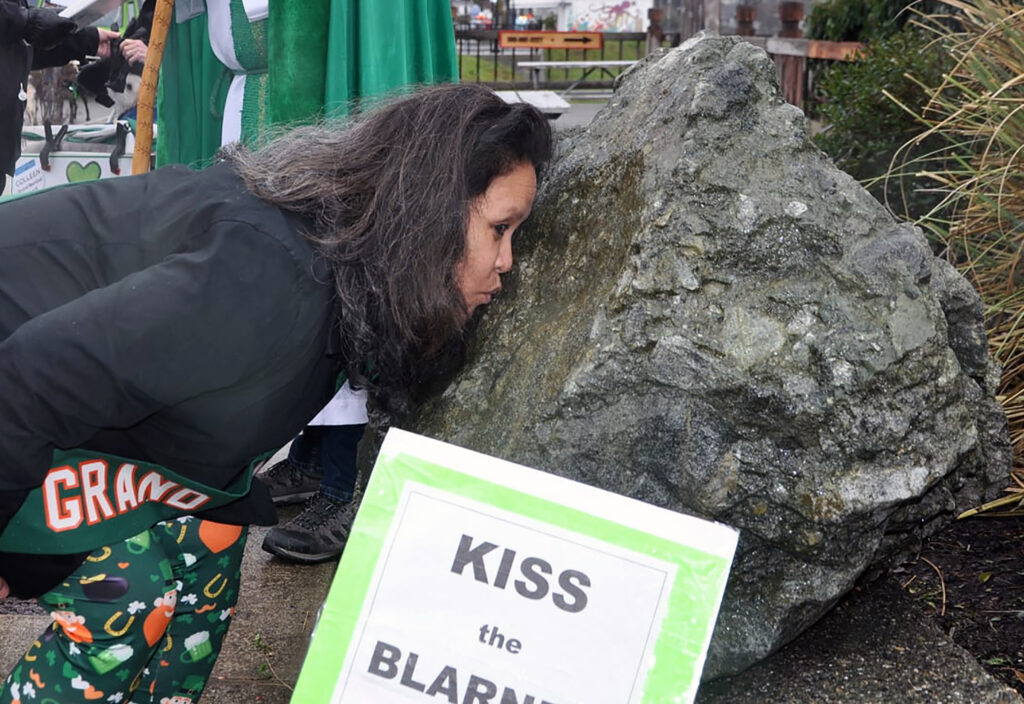 While the parade is the Irish Wildlife Society's main event, the group partners with the American Legion George Morris Post and its Ladies Auxiliary to provide a traditional Irish meal following the parade.
"They put on a fantastic corned beef and cabbage dinner for $15," said Konopik. "We provide some entertainment for the diners, such as music, jokes, skits, a dart tournament, etc. We also give out the prizes for the 'Best Of' categories of entrants in the parade. We have Mayor's Choice, Best Irish Spirit, Best Children's Entry, Grand Marshal's Award, and others."
Entertainment for this year's dinner will feature musician Ryan Pritchard. Konopik also encouraged any musicians, singers, dancers, limerick readers or anyone with the "Irish in them" to help with dinner entertainment in the future. The only requirement is that it be Irish/Celtic in nature.
It's a big job to plan and organize this community event every year, but it's one the Irish Wildlife Society gladly takes on. The group is always looking for new members, and being Irish is NOT one of the qualifications to join.
"The Whidbey Irish Wildlife Society is unique because we are an independent group of ordinary people who just came together to have fun," Konopik said. "The organization has changed over the years from a group of friends to including anyone interested in having a bit of fun. We have members in their 80s and kids, too. Membership spans the globe, to include Thailand, Cambodia, as well as around 23 or so dedicated local members."
One portion of the community Konopik said she would love to get more involved in the WIWS is members of the military.
"I have a vision that would include the military squadrons or members to participate in the parade by competing in the category of Most Irish Spirit – Military," she said. "We also would love new blood to help us with the merrymaking and shenanigans. Any squadrons interested?
"It's a great way to interact with the community, gain new friends and have a blast scheming up ways to bring laughter to the town," Konopik continued. "There is no obligation to attend every meeting or be roped into duties. Whidbey Island is a home away from home for those in the military, so we want to extend a hand to any and all interested."
Konopik said there is never an obligation to become a member or for any commitment, but for those interested in joining officially, a lifetime membership is just $10.
"We're looking for good-hearted people who like to get together for a little fun within their community," she said. "We have people of all ages and usually meet in family-friendly places that might serve a pint or two. Anyone who wants to join in on the wackiness is invited to visit our Facebook page (Whidbey Island Irish Wildlife Society) or email me at ohirishwildlifesociety@outlook.com or soozkono@hotmail.com."
The Bash is Back!
Whidbey's own Shifty Sailors are very pleased to announce the return of the group's famous – or should we say infamous? – St. Paddy's Bash. The Bash starts at 5 p.m. Friday at the Coupeville Rec Hall.
The evening features a full Irish corned beef dinner with all the trimmings, dessert and two drink tickets good for either wine, beer or soft drinks. The cost is $40 per person and tickets are available online at brownpapertickets.com or by cash or check at bayleaf in Coupeville.
This is the first "bash" in three years, due to the pandemic. Because of lingering pandemic restrictions, attendance is limited to 125 ticketholders. Organizers encourage those interested in attending to purchase tickets early, as the event has a history of selling out.
"What makes the bash so much fun for all is that this is the only St. Paddy's Day dinner and Irish music event on Whidbey Island," said Shifty Sailor Jim Lightner. "The music is lively, the Rec Hall is decorated throughout with Irish decor, Kelly green is the theme, and the food is authentic Irish fare. The community has come back year after year to enjoy the food, fun and energy created by the bash."
In addition to great food, the bash is known for its musical entertainment.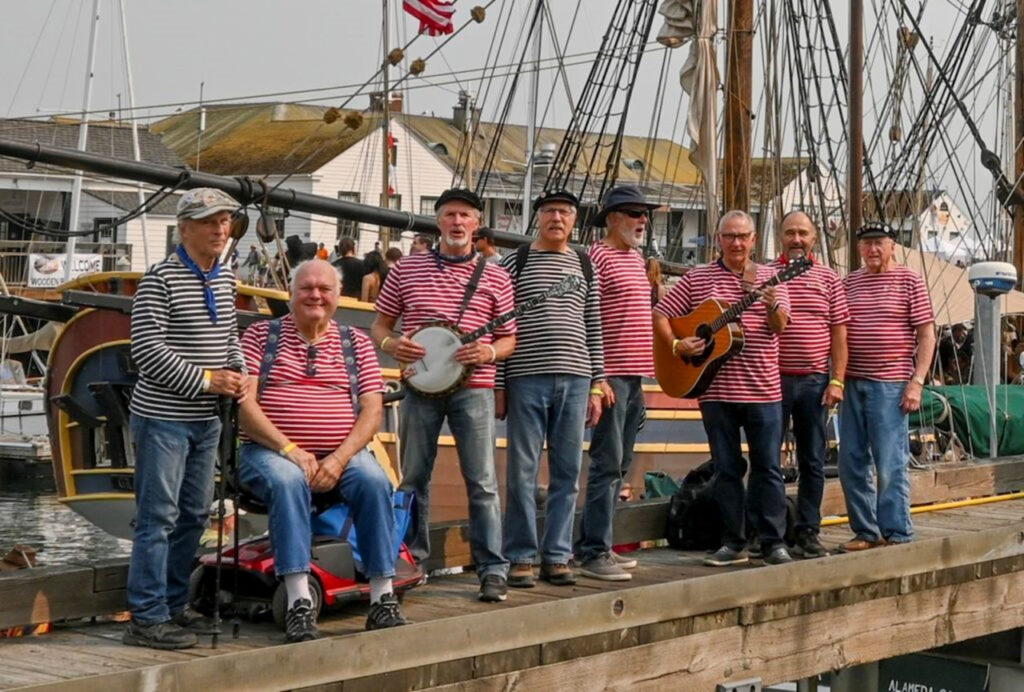 "The Shifty Sailors play three sets of Irish music and traditional shanty music and The Eclectically Celtic instrumental band plays three sets of traditional Irish music," Lightner described. "All together, it's three hours of great music to enjoy, sing along with and dance to. There will be song sheets for the guests to sing along with the Irish music."
Lightner said members of the Shifty Sailors used to provide desserts for this event, but new rules call for all food served to be made in a commercial kitchen. This year restaurants and businesses from around Coupeville have donated all the desserts and drinks.
"We are really looking forward to the St. Paddy's Bash this year after missing it and all the fun for the last three years," said Lightner. "So, wear your green, bring your appetite and singing voices, and return again to 'The Bash.'"