On your mark, get set for the Whidbey Island Marathon
— Created March 22, 2023 by Kathy Reed
By Kathy Reed
It's time to start thinking about the Whidbey Island Marathon.
Registration is open and the Whidbey Island Marathon will be back April 23. Hundreds of runners will take part in either the full marathon, the half marathon, a 10K or a 5K race or even a kids 1K event. The marathon will once again shut down Deception Pass Bridge on State Route 20, as it gets underway from Bowman Bay at 7 a.m. that Sunday morning and follows its 26.2-mile route to Oak Harbor's Windjammer Park. All other races will begin and end at Windjammer Park.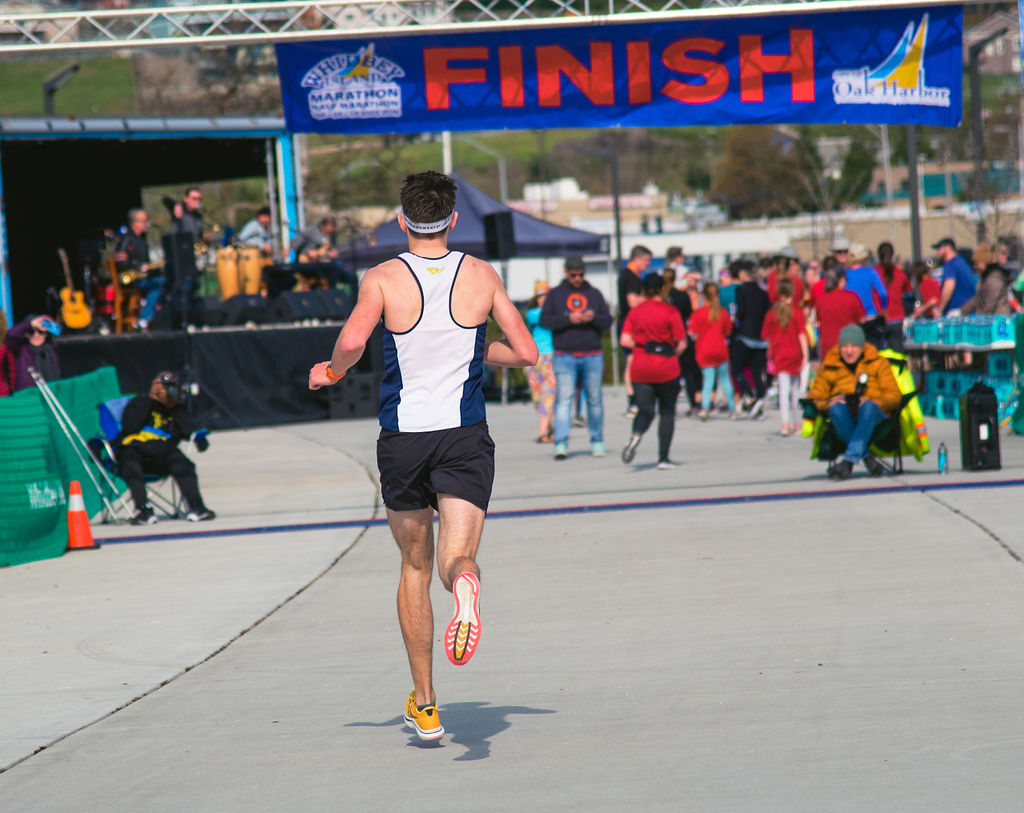 "This year, we anticipate 1,500 participants," said Fizz Events' Jared Loranger, race director. "Registrations are up year over year and things finally feel like they're getting back to 'normal,' or a new normal anyway, and it feels like people are excited to come out for events again. This will also be the first year we're able to host Canadian participants again with travel restrictions being eased. We're excited!"
The Whidbey Island Marathon is a qualifier for the Boston Marathon and kicks off the Salish Sea Road Race Series, which includes the Capital City Marathon in May, the North Olympic Discovery Marathon in June, the Orca Half Marathon in September and the Royal Victoria Marathon in October. While all these events are unique in their own way, those who call Whidbey Island home know what makes the Whidbey Island Marathon special.
"This race is one of the most beautiful races you can participate in and the only race that closes the Deception Pass bridge," Loranger said. "You can't beat the views from all over the different courses."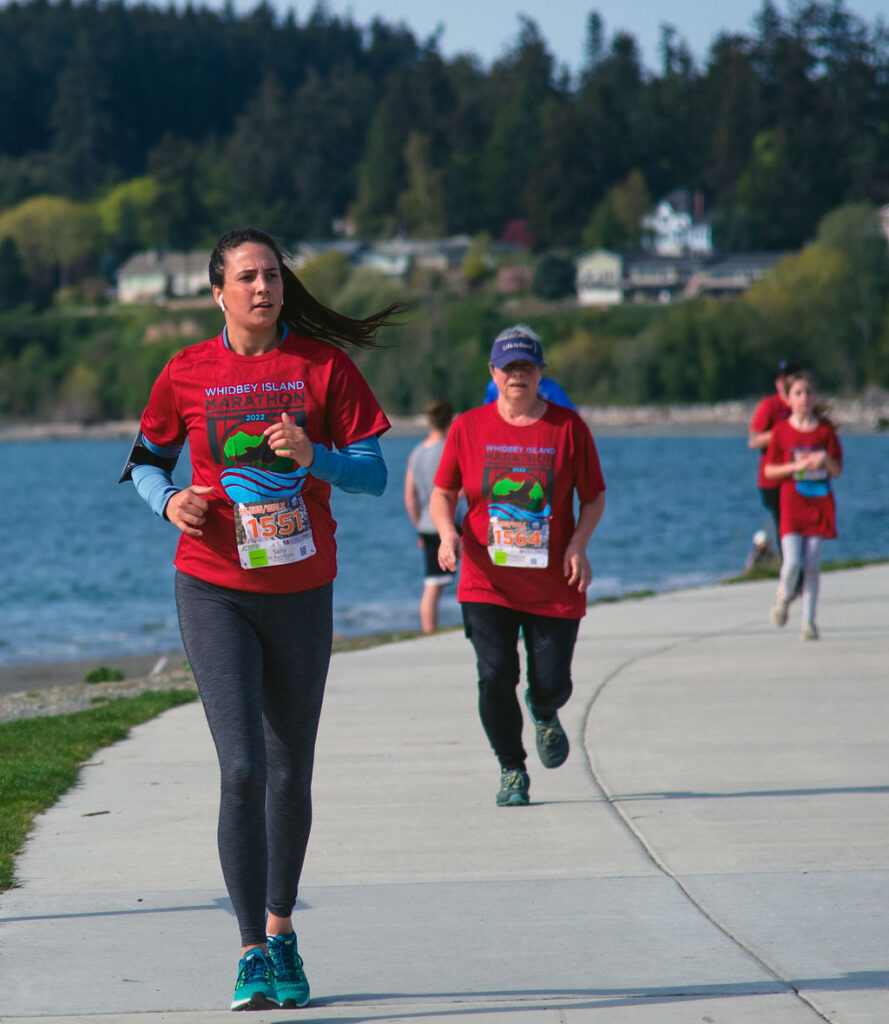 It's an event runners come back for year after year, according to Loranger.
"They love the community feel," he said. "We have so many volunteers that come support the race along with the community cheering on participants that it feels like the community is behind all the runners."
In the past, people have traveled from all over the U.S. and even from other countries to participate. The pandemic years changed that a bit, but participants still make the trip to run the Whidbey Island Marathon.
"It's always neat to see how many people travel for the event and for a vacation to the Pacific Northwest," Loranger said. "Annually, over 65 percent of our participants are from off Whidbey Island, with the majority coming from Washington, but lots come from all over."
Another bonus of events like the Whidbey Island Marathon, said Loranger, is that it can encourage people to get involved in the sport of running, no matter what age they are or what stage they are at in their running journey.
"A marathon distance isn't for everyone and typically if you're getting into a run, it's not the distance you start at," he explained. "We promote offering a distance for everyone so the entire family can participate, all the way down to the little ones with the 1K kids run. It's a fun event that is truly an event for the whole family. And hopefully after you participate, you come back the next year and take on a longer distance!"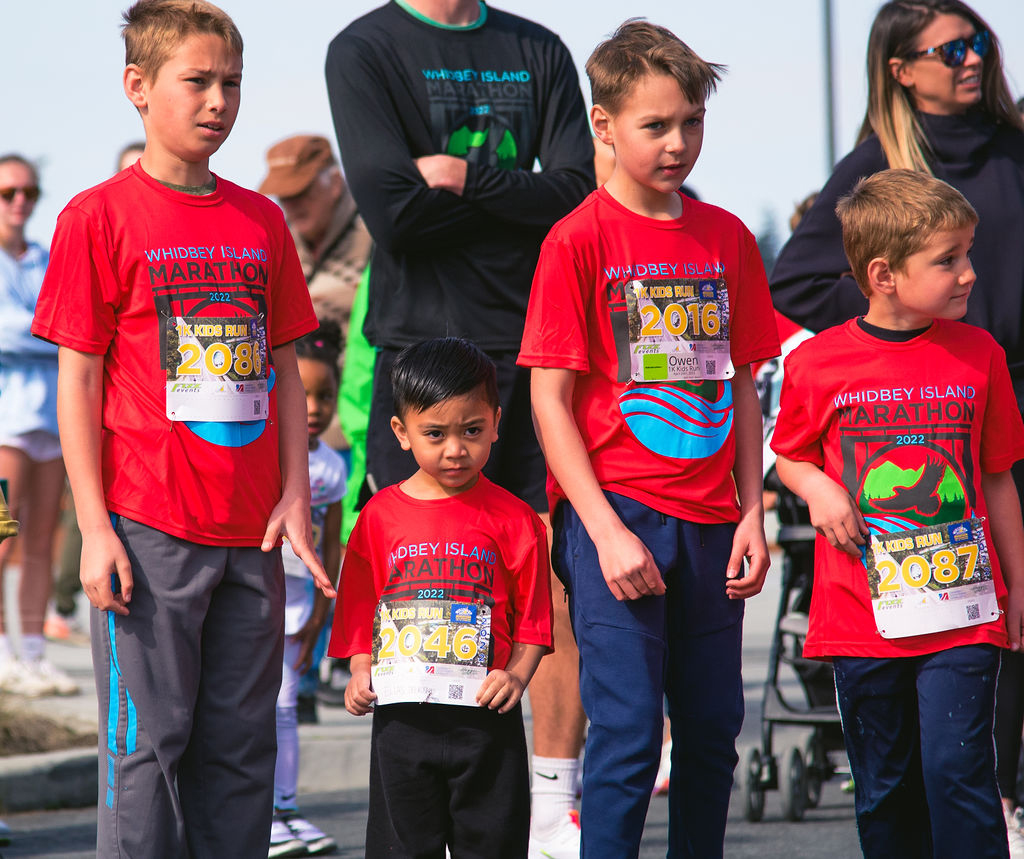 It's not unusual to see a lot of spectators, either, said Loranger.
"It takes a lot of time and investment to train for running races, so typically your family has been through those training days with you," he described. "It's not uncommon to see families lining the finish line waiting for their loved ones to come back. Kids make encouraging signs, people bring flowers to their finishers and everyone is there cheering on each of the finishers."
While the Whidbey Island Marathon just lasts a day (not counting the check in and expo the day before), there is a lot of work and planning that goes into putting an event like this together.
"Setting up and producing an event of this size is always challenging due to how many miles the races stretch throughout the island," said Loranger. "Working with so many different entities is challenging at times as well, but everyone is very used to the race at this point and looks forward to seeing all the different tourists that come to participate and visit the area. That makes it a fun challenge."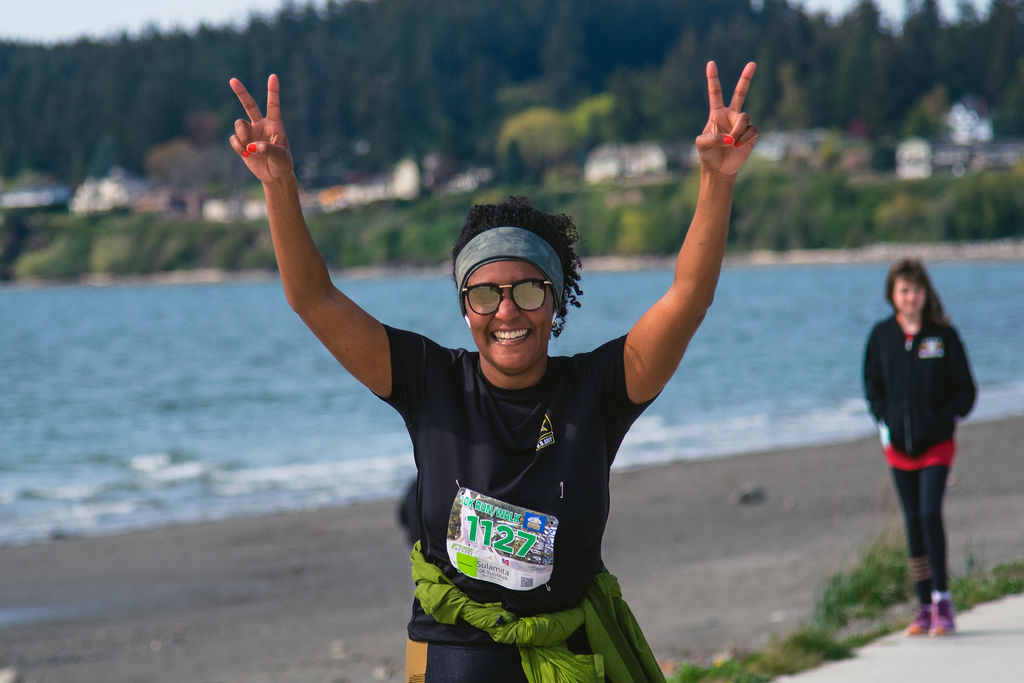 Registration is currently open for all races at runwhidbey.org, but those interested are able to sign up even as late as race day. The website also has details on pricing and route information to help answer runners' questions. Volunteers are also needed and registration for that is available on the website as well.
Loranger said he looks forward to Whidbey Island Marathon day every year.
"I enjoy seeing so many smiles as runners cross the finish line, no matter if it was their first time finishing a race or their 100th," he said. "It's always cool to see so many people realize their goals."