Whidbey 101: Everything one needs to know about living here
— Created April 12, 2023 by Kathy Reed
By Kathy Reed
It's never too late to learn something new. So, whether one is new to living on Whidbey Island or has lived here forever, Whidbey 101 offers everyone a chance to learn about this place we call home.
The event, put on by Washington State University Island County Extension, will be held Saturday, April 29, from 10 a.m. to 1 p.m. at the Trinity Lutheran Church fellowship hall in Freeland, and its theme centers around resiliency.
There will be all sorts of information available, from where to find the best trails to hike, to learning how to live with a septic system; from how to start a garden, to how to help neighbors facing unexpected medical costs. In all, nearly 50 community organizations and Island County services will be represented, with presentations and information tables on a variety of topics, such as public health and safety, emergency preparedness, volunteer opportunities, wellness and healthy living, and management and stewardship of natural resources. There will also be parking lot demonstrations featuring a transit bus, emergency vehicles and electric vehicles.
If someone needs information on resources available for senior citizens, Island Senior Resources will be there. Sno-Isle Libraries will be there to help those interested sign up for a library card or even check out a book. Whidbey and Camano Islands Tourism will be on hand to share information on things to do and see on the islands. If one is interested in volunteer opportunities or local causes, swing by the Whidbey Community Foundation booth. Learn how to eat locally and support local agriculture from Whidbey Island Grown and South Whidbey Tilth or even learn about becoming an organic farmer from the Organic Farm School. One can even register to vote.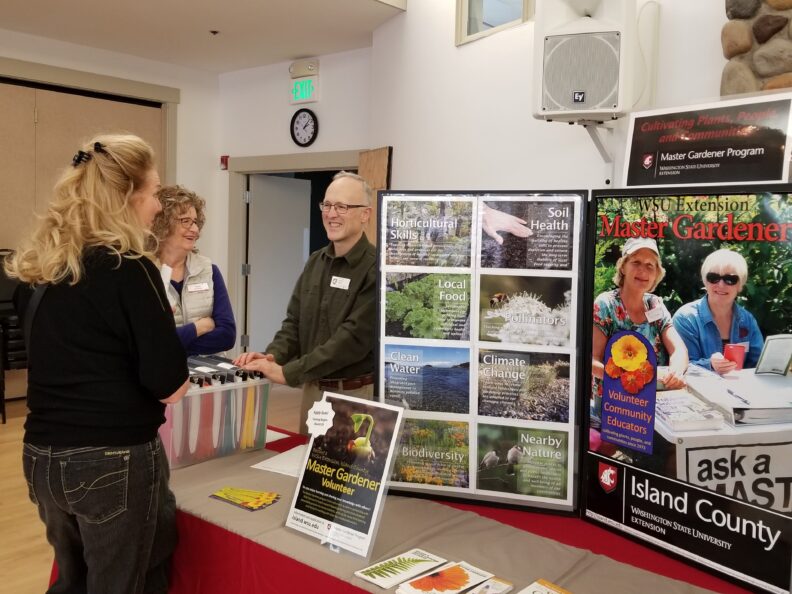 Of course, since Whidbey is an island, it makes sense organizations like Sound Water Stewards will be at Whidbey 101, with information to help people keep Whidbey and the surrounding waters healthy.
"Sound Water Stewards will be sharing information on which beaches on Whidbey are public, how to get to them, and what is available when you get to them," responded Jeanie McElwain to questions from Whidbey Weekly. McElwain is a Sound Water Stewards board member as well as a Whidbey 101 organizer.
"We will also be sharing information on how to walk lightly on those beaches and how to appreciate the creatures that live on them, and referring people to the other agencies there that work to protect our water resources – including our streams, our groundwater, our wetlands, and our lake and seashores," she said.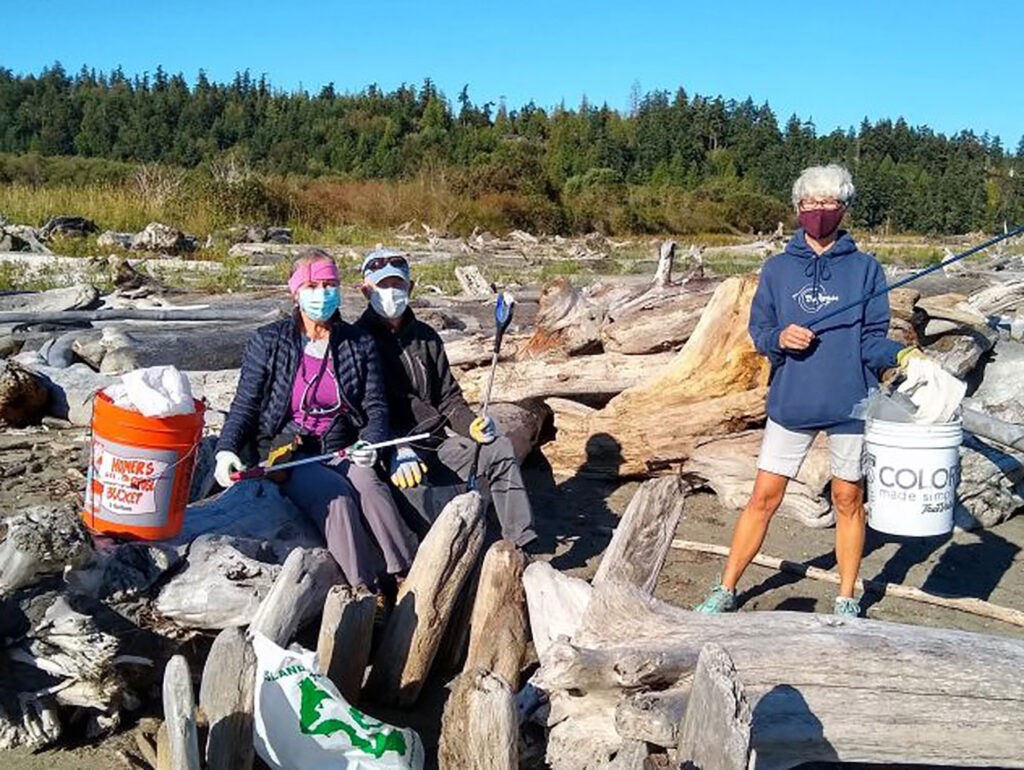 According to McElwain, people who attend events like Whidbey 101 come with lots of questions.
"[They request information of] all kinds, depending on their particular needs and interests," she said. "Many are practical. And many are about where to go and what to do on this unique and beautiful place where they now live. All or almost all of these should be addressed by the many experienced groups being represented at Whidbey 101."
Another topic expected to be at the top of a lot of lists is emergency preparedness. Eric Brooks, director of emergency management for Island County and Kristi Kasper, emergency management coordinator, will be on hand to help answer some of the most frequently asked questions about living on an island.
"People almost always want to hear about the earthquakes," Brooks said in an email. "They want to know how bad the shaking will be and how they can 'make it through.' We love providing this information to people so that they can be confident in any situation, knowing that they will be able to take care of themselves, their families, and even their community.
"We have all kinds of resources including maps and education materials that will help residents make their emergency plans, build emergency kits, and stay informed during emergencies," he continued. "The information we provide is valuable to everyone. We have a very diverse community and our information is helpful for those just starting their preparedness journey and those that have been preparing for years. This also includes tourists, businesses, and responders as well as residents."
Brooks said the key to preparing for any potential emergency is to have a plan in place. Something that could help with that is the Island Ready App.
"It's a wonderful tool that helps you build a customized emergency plan for you and your family," he said. "By adding a few pieces of information, the app will not only build a plan, but develop checklists and shopping lists for you. It also has several eGuides within the app for Earthquake Preparedness, Preparedness for Pet Owners, Helping Kids Through Disaster, and Winter Storm Preparedness."
Get to know Whidbey Island and check out Whidbey 101 on April 29. Learn more at extension.wsu.edu/island/island-county/whidbey-101/.
"Events such as this answer the many essential questions both newcomers and long-time residents never thought to ask," said McElwain. "For instance, many newcomers would think to go not to the county, but to WAIF, to get their dog registration tags at the beginning of each year. And how many established residents really know how much has changed in the last few years, both in what new services are now available and how many have been changed in some way? Mostly, events such as these allow us all to establish and expand our connections to those many great groups and agencies on Whidbey that are here to serve us or who would welcome them in serving others."