Holland Happening celebrates 54 years
— Created April 26, 2023 by Kathy Reed
By Kathy Reed
Spring is in the air, the tulips are in bloom and the weather looks like it may cooperate, all of which should help make this weekend's 54th annual Holland Happening Parade and Heritage Festival one to remember.
The traditional Holland Happening Parade will get underway at 11 a.m. Saturday and will wind its way from SE Pioneer Way and Midway Blvd. to Bayshore Drive and back up to Pioneer Way. This year will also feature a vendor market both Saturday and Sunday and some new additions to the fun include a beer garden and pop-up musical performances.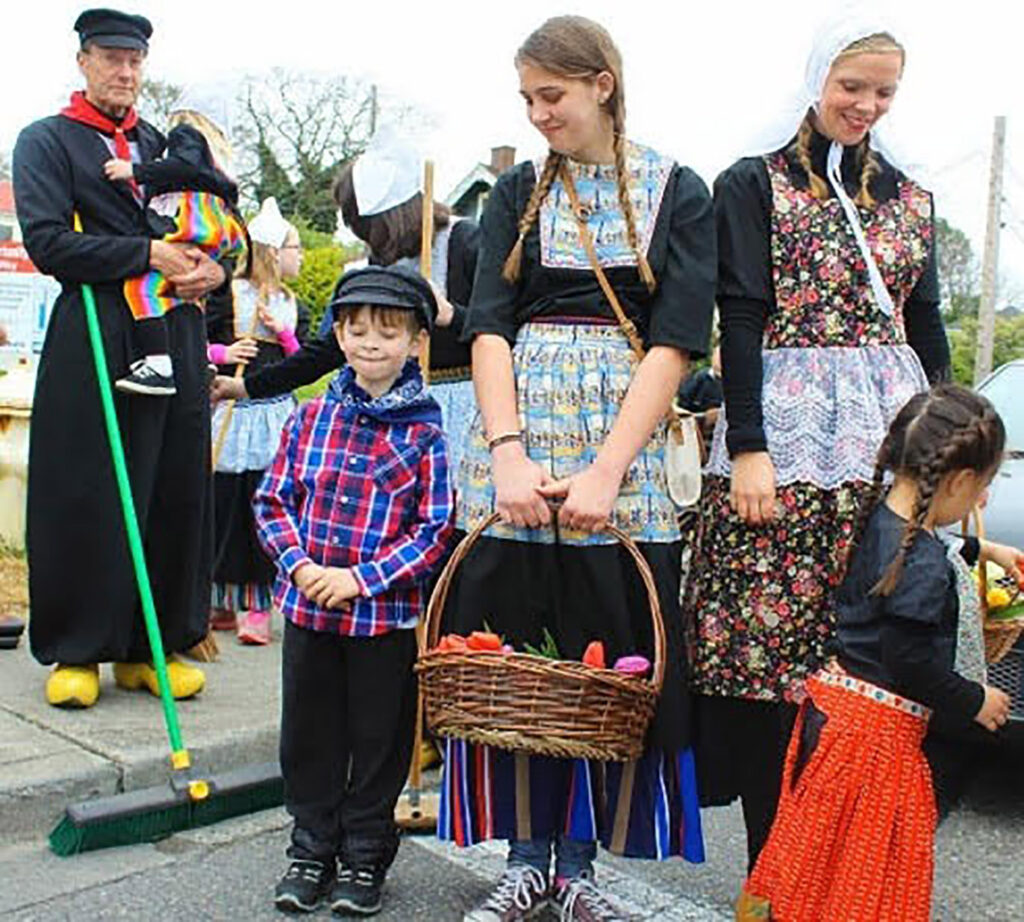 "We are very excited to announce we are bringing the Holland Happening Heritage Festival back to downtown Oak Harbor on Pioneer Way," said Magi Aguilar, executive director of the Oak Harbor Chamber of Commerce, which puts on Holland Happening. "We extended the festival to City Beach Street to accommodate our vendors and create a more open space for a beer garden and a space for musical performances throughout the weekend. We have over 80 vendors who will be participating in the festival.
"It was important for me early on to connect with Oak Harbor Main Street Association and create a partnership to support our downtown businesses and create an authentic festival experience for our community and tourists," she continued. "The beer garden on Pioneer and City Beach Street will be hosted by Oak Harbor Cafe and Lounge, the Pop-Up Plaza entertainment hosted by the Oak Harbor Main Street Association will be at the center of the festival (at the corner of Pioneer and Dock Streets) and the food vendors will be located at the other end of the festival near Midway Boulevard."
While there are plenty of new things planned to help make this year's festival better than ever, the Holland Happening parade will provide a good dose of tradition.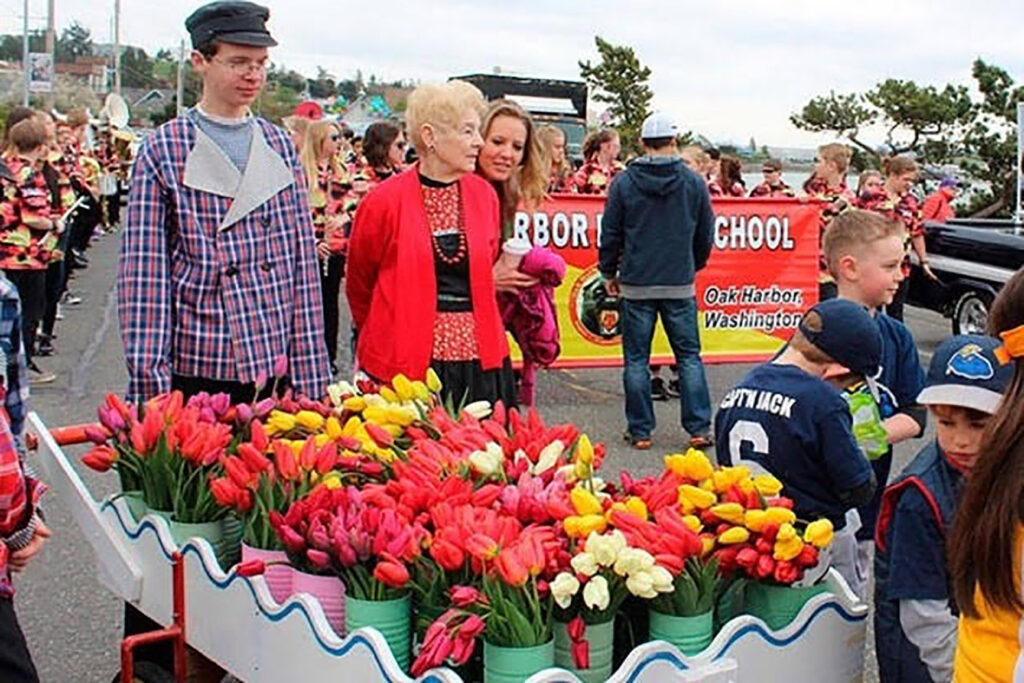 "The parade will start at 11 a.m. and will kick off with our local police, fire and Navy team vehicles, followed by the traditional sweepers, the town crier and over 80 businesses and groups who are participating this year," described Aguilar. "The grand marshal was unanimously chosen to be Wayne Locke. [He] has been supporting local nonprofits for many years. Many remember his "Jus Wally" the clown days to support and raise funds for nonprofits. Today he is still supporting many events and programs throughout Oak Harbor, and we could not be happier to have him leading our parade as the grand marshal."
Another favorite tradition at Holland Happening is, of course, the Klompen Canal races. People of all ages seem to relish the sight of miniature wooden shoes – purchased in advance and decorated by participants – floating down a small, water-filled canal before plunging into a pool at the end of their watery journey. Traditionally, the first, middle and last klompen are plucked from the pool and awarded prizes.
"Our community is excited about the Klompen Canal races," said Aguilar. "The demand for Klompen was high this year. We purchased double the amount of Klompen shoes, and we are officially sold out. We can't wait to see them decorated and ready to race throughout the weekend. The Klompen races will take place on Saturday at 1:30 p.m. and Sunday at 12:30 p.m."
The Business Klompen race will be back this year by popular demand. It will be held at 4 p.m. Saturday and Aguilar said it promises to be highly competitive. The winner will get their name on a plaque displayed at the Chamber office and will also receive a grand prize staycation from Swinomish Casino and Lodge, a key sponsor of the festival. Aguilar said the klompen canal races are popular because they are uniquely Whidbey.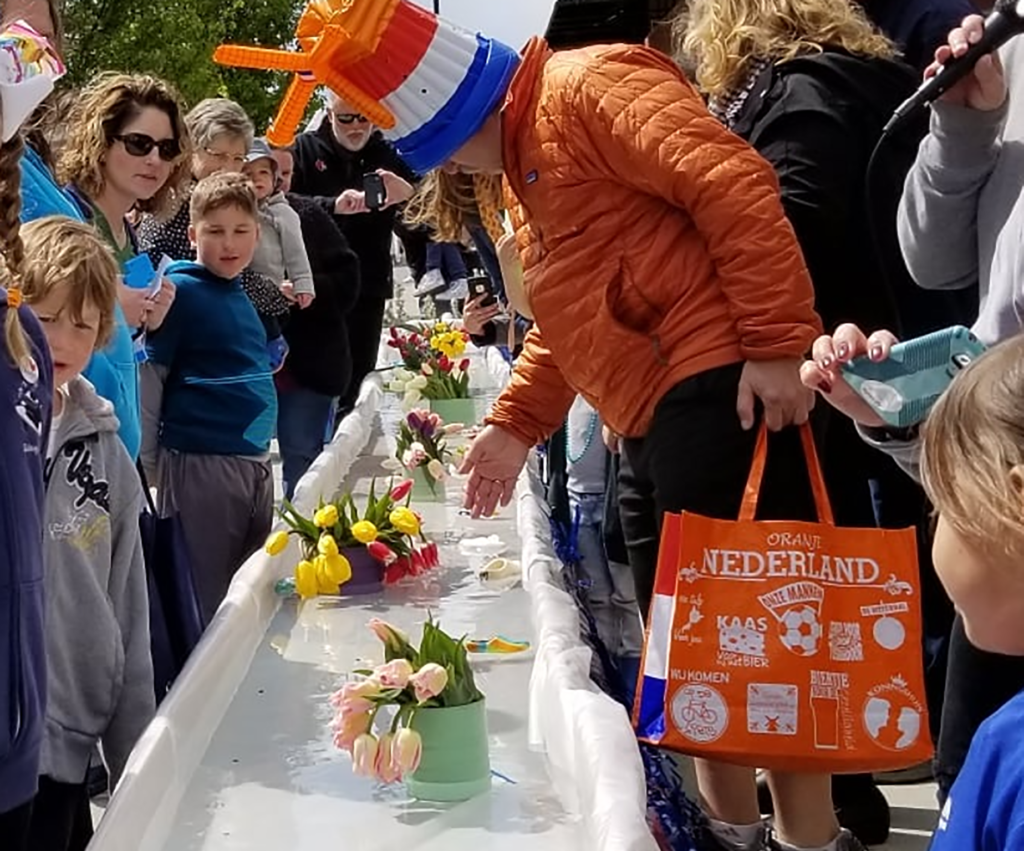 "There is nothing else in Oak Harbor where people of all ages can cheer on their Klompen down a canal," she said. "What makes it even more unique is we build the canal from scratch every year…and work with the city to fill it up with water to imitate the canals built around Dutch cities."
Unfortunately, Aguilar said there will not be a carnival at this year's festival, something she knows is disappointing for members of the community.
"The Chamber has been working diligently to contact as many carnivals in the area as possible," she said. "Most are not in business anymore after COVID and the others do not have the manpower to support a carnival for an entire weekend. We aren't giving up though! We currently have a proposal out to Paradise Amusements for Independence Day, so I'm crossing my fingers they'll pick Oak Harbor this year to host their carnival. We know how important a carnival is to this community, and we are doing everything in our power to bring it back to Oak Harbor."
While this is not the first year Aguilar has celebrated Holland Happening, it is her first year actually planning the event.
"I've planned many large events in the past, but Holland Happening is uniquely special because it means a lot to our community and their ancestors. It's been an honor learning about the culture and talking to businesses on how to make it more special in 2023," she said. "My goal is to preserve as much of the authenticity of the culture as possible by incorporating important Dutch qualities into the parade and festival. The team and I have been going through old pamphlets and photos from over 20 years ago and decided to take a step back and re-think how we could best serve our community as well as serve people coming from out of town."
Aguilar said they have been relying on members of the business community this year more than ever, asking businesses to create experiences that maintain and support Dutch traditions. There will be beer and wine tastings, candle-making, tulip ornament making, heritage family story time and a Dutch photo booth, among other activities. A complete list of activities, vendor map, musical lineup and race times is available at oakharborchamber.com.
"Like any tradition, Holland Happening takes our community [members] back to their childhood, and to be able to share this ongoing tradition with our kids year after year is priceless," said Aguilar. "When our community supports and attends events like this, it allows us to continue the traditions and make events better every year. Holland Happening has maintained its popularity because it's the only Dutch festival where people are coming from all over the state to be a part of it."