Organizers hope community flocks to Wings Over Whidbey
— Created May 3, 2023 by Kathy Reed
By Kathy Reed
For anyone who has ever wondered what kind of bird it is hopping and pecking its way around the yard, or which bird it is that sings and trills so sweetly every morning outside the window, Wings Over Whidbey could have those answers.
This free, first-time event will be held Thursday, May 18 through Saturday, May 20 and is brought to us by the Whidbey Audubon Society. The avian festival will feature live presentations, guided birding tours, a photography class, a Bird in the Hand event and much more.
Wings Over Whidbey is the brainchild of WAS member Stephanie Neis.
"My husband and I have attended a few in- and out-of-state bird festivals over the past couple of years and I thought, with much of Whidbey Island being an important birding area and/or byway, why not us, too?" Neis told Whidbey Weekly via email. "I presented it to the board last September and from there it grew."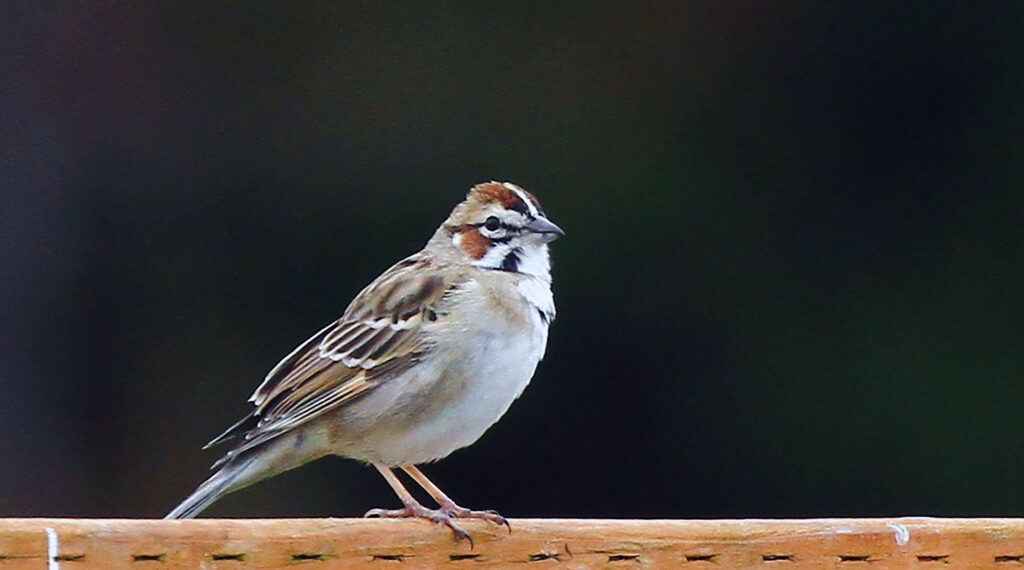 Neis said she had attended many other birding festivals from which to gain inspiration, particularly before COVID, but she had some very specific goals in mind for making Wings Over Whidbey not only different, but accessible to the whole Whidbey community.
"Many festivals charge fees. My goal, with community funding support, was to make this a completely free event for the community and we have achieved that thanks to generous sponsors that stepped up," she said. "Incorporated into making this a community event, I launched a festival poster contest with the local island high schools, from which we received 36 entries! The kids' photo contest was another facet. Having the Pacific Rim Institute's prairie available for tours is unique. The Bird in the Hand event is pretty much a one-of-a-kind offering. These are the main things that I had not seen in other festivals so far. And, finally, just incorporating as many family-friendly activities as possible."
The festival gets off the ground May 18 at 7 p.m. at the Coupeville Recreation Hall with a presentation by keynote speaker Peter Cavanagh, who is one of several speakers with an eye on photography.
"Three of our speakers (Bill Ray, Peter Cavanagh, Tom Bancroft) are professionals in photography but each has a focus on an area of birding that will give people [a broader] spectrum," Neis explained. "Whether it be how to use a cell phone or camera, to learn about and how to capture birds in flight, or learning about the seasons of birds we have here in Washington state. Nathan Pieplow's focus (1 p.m. May 20) is on bird sounds as, even when sitting in my own backyard I hear, but never see, several birds. You gain a better appreciation when you can identify those birds by sound, too. The PSE program (11 a.m. May 20) demonstrates its community involvement for safety with utilities and the birds that migrate, and Puget Sound Bird Observatory (2:30 p.m. May 20) will demonstrate how and why banding birds is important to monitoring populations."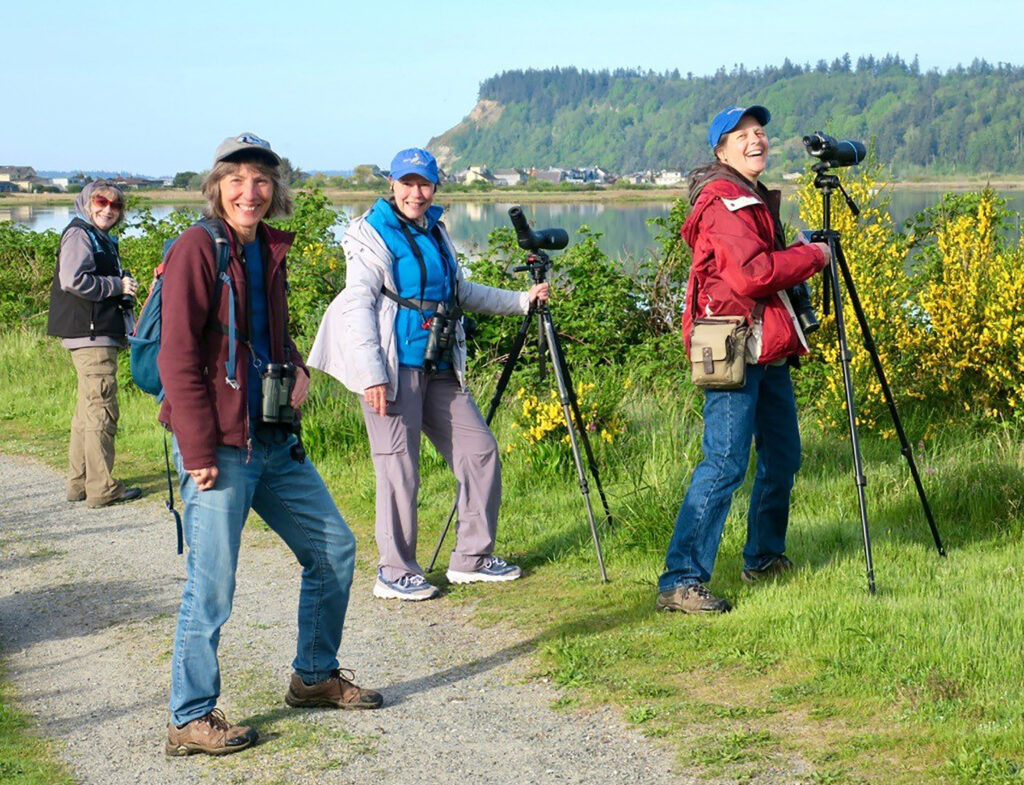 In addition to these informative and educational offerings, Wings Over Whidbey is offering four different, in-person birding walks Friday and Saturday of the festival. Most of these walks have limited space available, and while some are geared towards more experienced bird watchers, there are opportunities for all.
"The bird walk in conjunction with the Deception Pass State Park at Hoypus Point is definitely more family and beginner friendly, as it is in an area that can have a larger group and will have a head guide as well as supporting AmeriCorp nature volunteers," Neis said. "I think the primary focus for the festival walks will be the songbirds that migrate to our area for the spring/summertime to breed here. There will be some that are just passing through or rare surprises are possible too, depending on the weather and habitat."
As noted, with the exception of the Hoypus trails bird walk (10 a.m. May 20), attendance is limited. Advance registration is required for the speakers and the bird walk events. Go to whidbeyaudubonsociety.org/wings-over-whidbey-festival to sign up.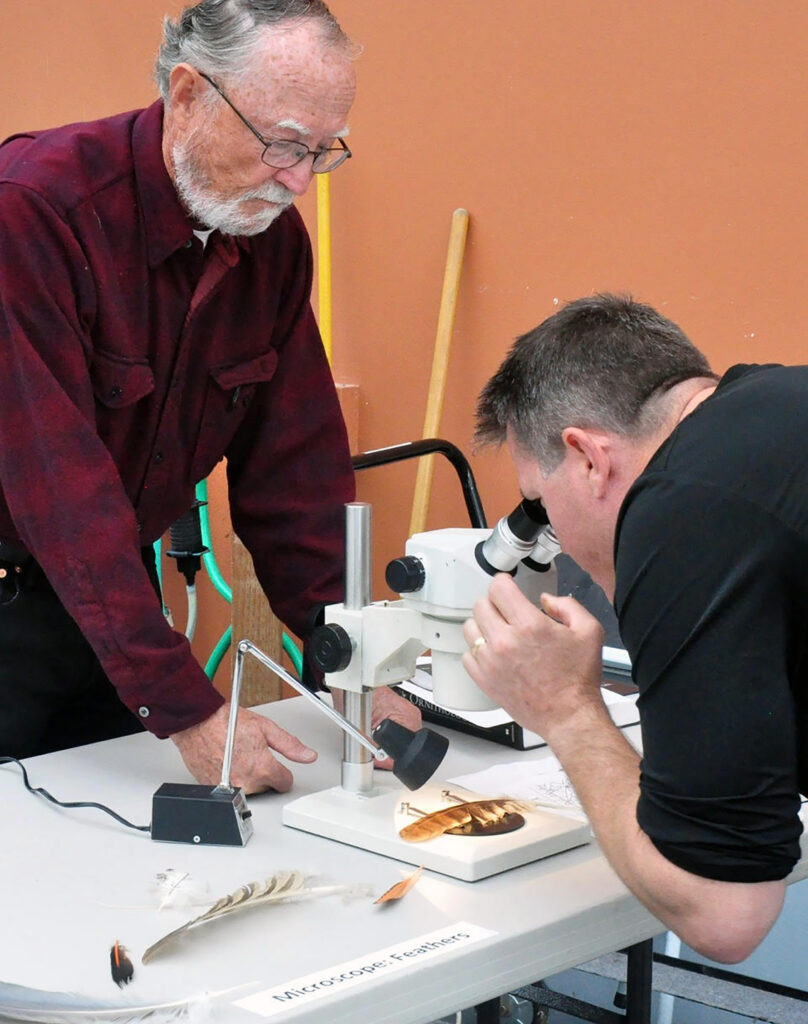 Another unique opportunity during the Wings Over Whidbey Festival is the Bird in the Hand educational event, which will be held May 20 from 10 a.m. to 2 p.m. at the Coupeville High School Commons.
"Whidbey Audubon Society has developed the collection of specimens mostly from community members who find birds in their yards that have met an untimely demise," Neis shared, explaining a team carefully prepares and preserves the specimens to be used as educational bird ambassadors. "The bird specimens provide attendees an opportunity to gently pick up a bird and closely examine what it looks like. What better way to observe the vibrant color patterns on a Towhee, Mallard duck or a hummingbird? Owl ears can be revealed. Feather patterns can be seen under a microscope. Children are welcome, with activities designed just for them."
Neis said the inaugural Wings Over Whidbey Festival would not be possible without the support of community sponsors and Whidbey Audubon volunteers.
"This festival could not happen if it weren't for the roughly 100 Whidbey Audubon volunteers that have stepped up to do all the myriad of tasks required in putting on a festival like this," she said. "I am thankful for being part of such a wonderful organization."
Visit whidbeyaudubonsociety.org to register for upcoming events and to learn more about Wings Over Whidbey as well as Whidbey Audubon Society.
"All are welcome to attend the first-time Wings over Whidbey Bird Festival, a completely free community event with programs and events for every level of bird and nature expertise," Neis encouraged. "Come see, touch, watch, participate and have fun!"