Coupeville welcomes back Penn Cove Water Festival
— Created May 10, 2023 by Kathy Reed
By Kathy Reed
It's been a bit, but the Penn Cove Water Festival is back!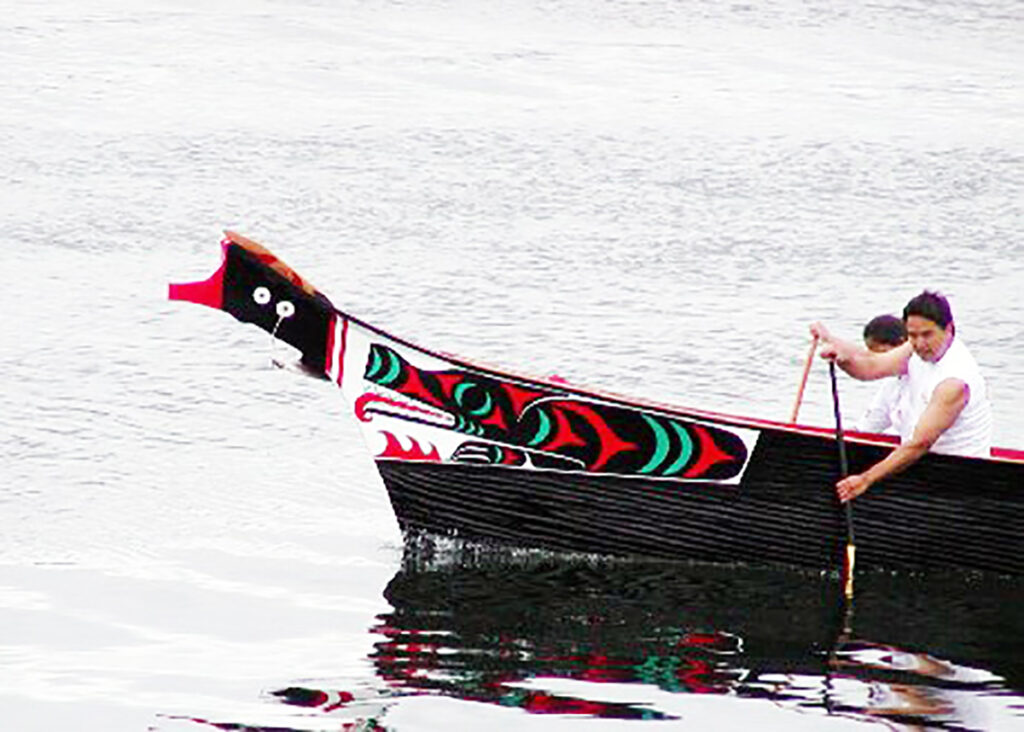 The pandemic put the traditional water festival canoe races on hold for the past couple of years, but organizers are thrilled to welcome back the races, arts and craft vendors, entertainers and much more for this year's festival, which gets underway at 11 a.m. Saturday in Coupeville with the traditional opening/welcome ceremony, to be held at the main stage in front of the entrance to the wharf and also by the boat launch.
"There are several exciting features to this year's festival," noted Gary Piazzon, president of the Penn Cove Water Festival board. "Including having the canoe races back in person, the event will be photographed and video recorded by Michael Stadler of Stadler Studio. That was a gift of the Island County Tourism Commission and we're grateful for that.
"Other really exciting features include the Lummi House of Tears carvers," Piazzon continued. "We will have Tokitae's totem on display with docents there to explain its significance with regard to the totem pole's journey and the plight of the orcas. There will be a blessing ceremony at 5 p.m. Friday at Cook's Park corner. We've never had a totem blessing of any kind before. Also Friday evening, Lou LaBombard from Skagit Valley College will be telling stories around the campfire at 7 p.m. at Pacific Rim Institute."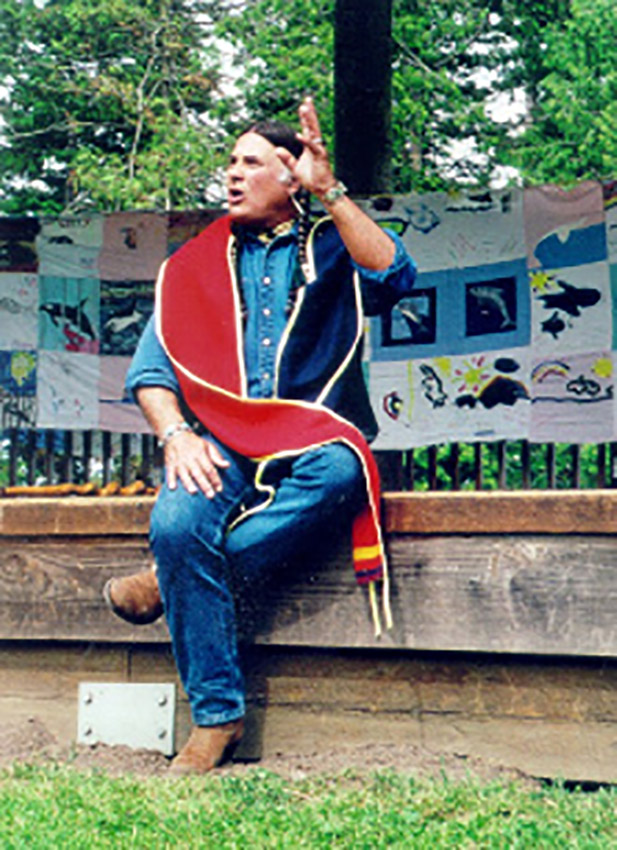 LaBombard will also kick things off on the entertainment stage Saturday morning at 11:30 with some Native American humor, followed by a performance by Whidbey's own Shifty Sailors at noon. Peter Ali will play the Native American flute starting at 1 p.m., LaBombard will be back with storytelling at 2 p.m., followed at 3 p.m. by Rona Yellow Robe with songs and stories. The entertainment concludes at 4 p.m. with the traditional Tsimshian Haayuuk Dancers. Vendors with Native American crafts are also back and will be featured along Front Street, plus there will be children's activities and food as well. The Island County Historical Museum will be open throughout the day and will feature a special display of the history of the water festival along with historic displays and artifacts showcasing the rich Native American history of Whidbey Island.
The highlight of the day, of course, are the canoe races. Piazzon, who has taken part in the water festival for 30 years, feels a special attachment and appreciation for the races, since he designed the current course.
"This is one of the more complex race courses, as it was designed for optimal viewing for spectators and for participants and their primary support groups," he said. "All of the races end at the boat ramp so they can be cheered on and greeted by family and friends."
Because there has been a modified and online version of the water festival for the last three years, organizers said pulling it all back together has been challenging this year, due in part to sad losses.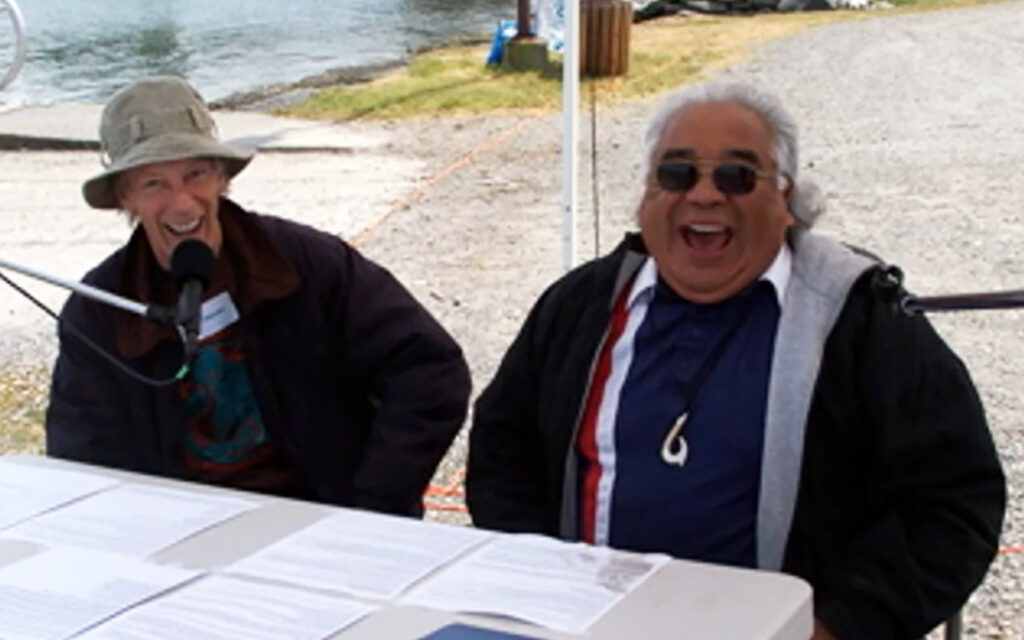 "We've lost a few key players, including our longtime announcers, Jim Hillaire and Jim Freeman," Piazzon said. "This year's festival races are dedicated to them. We also lost one of our real key and devoted members, Benye Weber, so one of the races will be dedicated to her. We do have two new announcers this year, Freddie Lane, who is used to being in the spotlight so he brings a lot of pizazz, and Jim Hillaire's nephew, Michael Vendiola. It's nice to keep it in the family."
The Penn Cove Water Festival is unique among the many festivals and events on Whidbey Island because of the celebration of Native American culture.
"Penn Cove particularly was heavily populated at the time the discoverers arrived," Piazzon said. "It was a rich place for food from the sea and from land and those people's villages and most people associated with them no longer reside on Whidbey. The water festival allows folks to appreciate that they're still around and this event in particular is significant. It's the only venue on the racing circuit that isn't on tribal territory. We are very honored by that. It is deeply significant in terms of cultural recovery and healing.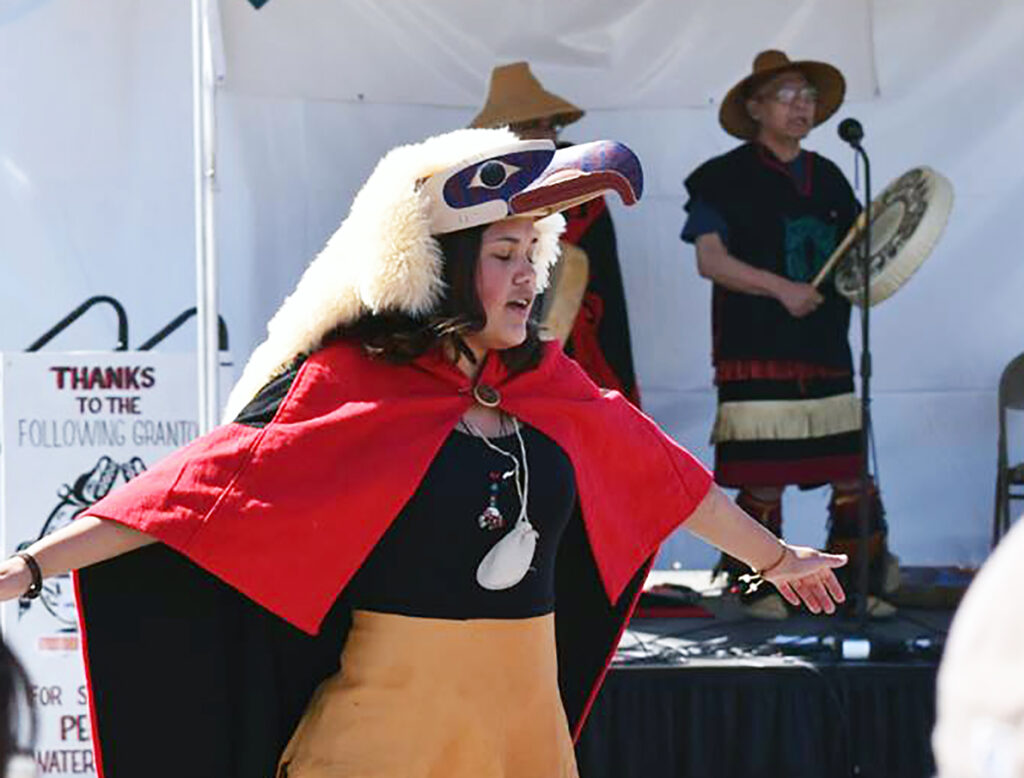 "It's our history, it's their history and it's a way of learning to get along," he continued. "And it's a celebration of diversity, because now more than ever, we need each other. The world is learning that the traditional ecological knowledge our indigenous friends have is a way to resilience and sustainability. More and more you see scientists and municipal leaders turning to our indigenous friends for practices they've been performing for millennia to learn from them how to live in harmony with the planet. It's really a celebration of life when you get down to it."
Volunteers to help with this cultural celebration are still needed. It takes roughly 100 volunteers to physically put on the water festival each year. Anyone interested in seeing if there's a spot left to help with this year's event is encouraged to visit the website for information on how to get involved now or in the future at penncovewaterfestival.com. General information on the festival and its history is also available on the website. "There are a lot of moving parts, but this event is really well supported by the community," Piazzon said. "It's wonderful to be a part of it. So come and enjoy the authenticity and atmosphere of love and joy both at the main stage, where you will be both entertained and educated, and at the boat ramp, where you'll see and share in the joy of these races."