Music and memories: Saratoga Orchestra celebrates 15 years  
— Created May 17, 2023 by Kathy Reed
By Kathy Reed
Let the musical celebration begin!
Saratoga Orchestra of Whidbey Island will mark its 15th anniversary with special performances this weekend – Saturday at 7 p.m. at South Whidbey High School and Sunday at 2 p.m. at Oak Harbor High School. Tickets may be purchased online at sowhidbey.com or in person at Click Music in Oak Harbor, bayleaf in Coupeville or at Blue Sound Music and Moonraker Books in Langley.  General admission tickets are $30 for adults, $25 for senior citizens and military and students 17 and younger are free.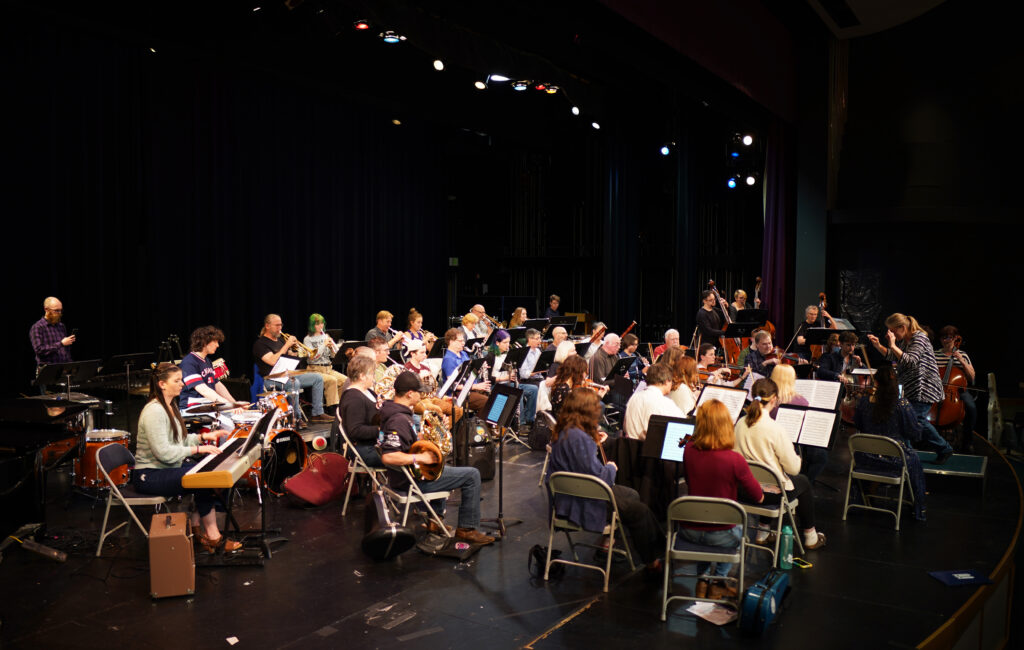 Narrowing the orchestra's repertoire down for a single program has not been an easy feat, according to Saratoga Orchestra Executive Director Larry Heidel, who responded to questions via email.
"When planning for this concert, we considered music that had been performed by the orchestra over the past 15 years," he described. "It was no small task, as we've played almost 300 works. The objective was to present a fun springtime concert that people would enjoy. The first half of the concert focuses on more traditional 'classical' music, with works by Fanny Mendelssohn, Ludwig van Beethoven and Ralph Vaughan Williams. After intermission, we'll totally switch gears and present three popular pieces from stage and screen."
While audience members won't get the chance to belt out "Happy Birthday," they will have the opportunity to sing along with some well-known, well-loved music, with a little help from a special guest.
"Who doesn't love singing along with 'The Sound of Music?'" asked Heidel. "The talented Eva Nelson will serve as our very own Maria von Trapp, leading the audience. The last time we performed this was 10 years ago, in March 2013, and it was so much fun. The music is timeless and for many of us, it is how we started learning our 'do-re-mi' notes. We'll have lyrics in the program so no need to worry about knowing all the words, and even if you don't sing, humming and toe-tapping is quite acceptable."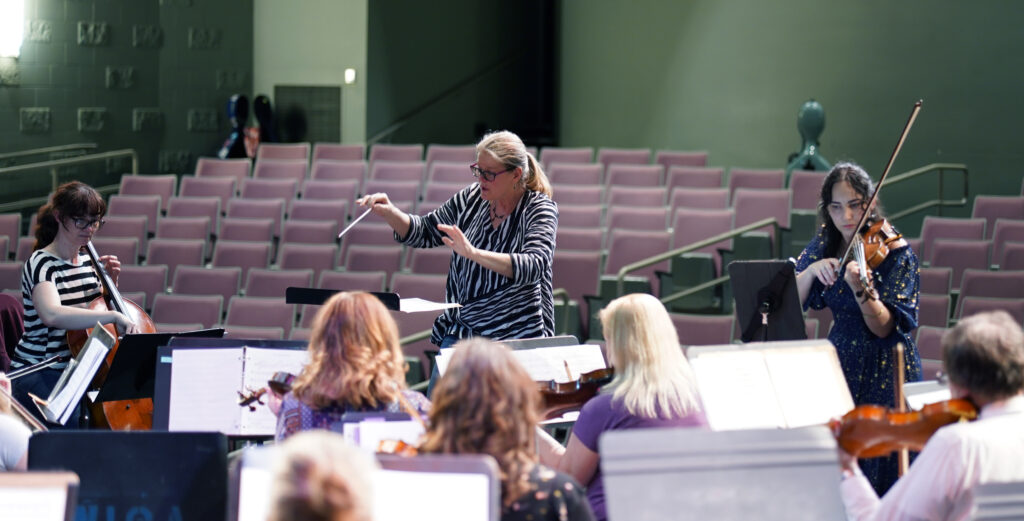 Nelson is not the only special guest. Sarah Pizzichemi, who served as Saratoga Orchestra's concertmaster from 2016 to 2022 will be the guest soloist on "The Lark Ascending," by Ralph Vaughan Williams.
"Sarah is such an amazing musician and was a great leader for six years," Heidel said. "The piece she is performing is often found on the '100 Most Beautiful' lists of music and evokes a pastoral scene of a singing bird fluttering and soaring upwards, a most fitting piece for a springtime concert.
"Also, we have about a dozen students from the local schools playing alongside the Saratoga musicians during the Pops music portion of the program," he added. "It's always fun for us to feed off their enthusiasm and shout out to their teachers."
Heidel, who has been with the orchestra since 2007, said it has been wonderful to watch the group "morph" into a fully professional ensemble that presents concerts and special events island-wide.
"I'm most proud of the educational programs we have developed," he said. "We've engaged over 2,000 elementary students with the Carnegie Hall Link Up program, partnered on various projects with local school music programs, Whidbey Island Dance Theatre, Whidbey Community Chorus and even our lovable Shifty Sailors. In 2017, we conceived, and now host, the highly esteemed Pacific Northwest Conducting Institute, in which we welcome orchestra conductors from all parts of the globe, putting Whidbey on the international musical map."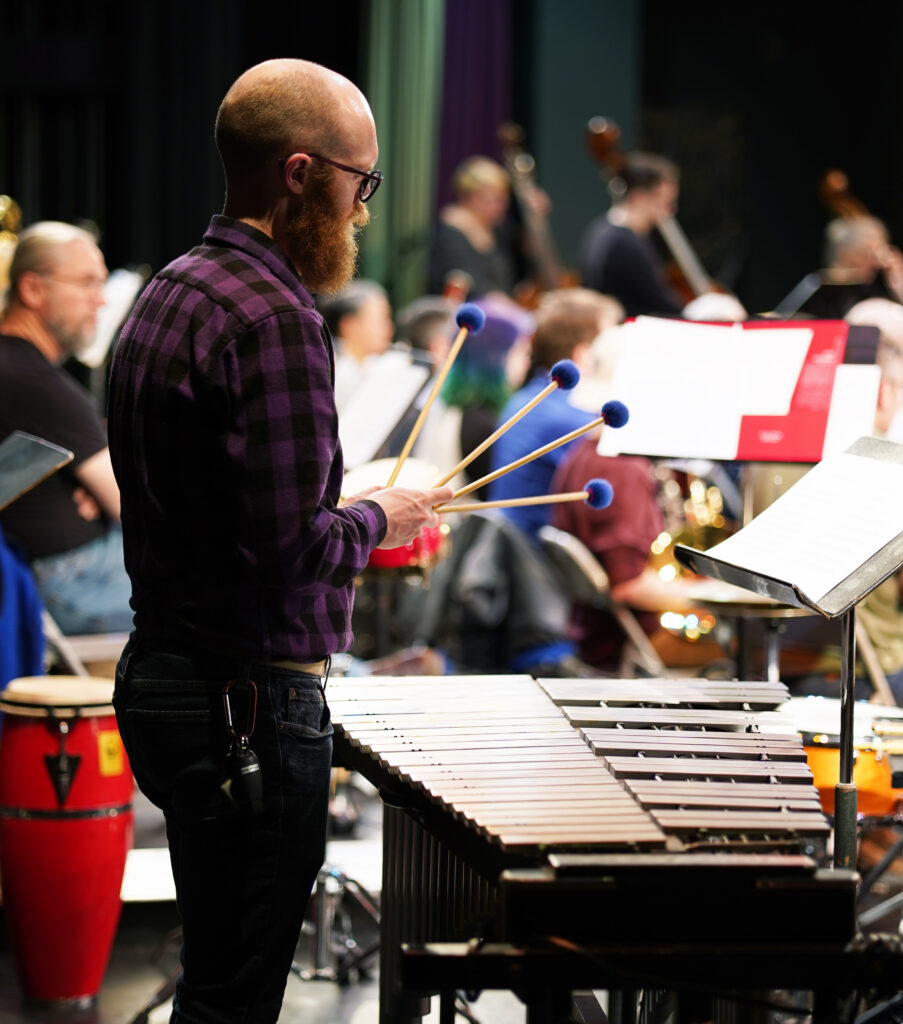 Saratoga Orchestra was originally formed as an expansion of the Saratoga Chamber Players, founded by Whidbey Island violinist Michael Nutt and was previously known as the Saratoga Chamber Orchestra. Music director emeritus, Legh W. Burns, began a regular series of concerts all over Whidbey Island in 2007. Saratoga's current music director, Anna Edwards, has been with the orchestra since 2015, continuing the orchestra's concerts around the island and bringing with her a unique perspective and voice to the organization's programming, according to Heidel.
"Anna has been on the forefront of programming underrepresented composers and we have presented the works of over 30 women and BIPOC (Black, Indigenous, or People of Color) composers that had not been heard here on the island or in the Puget Sound region," he said.
This drive to recognize such composers also extends to community events and partnerships. Saratoga Orchestra will collaborate with the Clyde Theatre in Langley for three special screenings of the film "Chevalier," at 7:30 p.m. May 23, 24 and 25. Musicians from the orchestra will present short selections of Joseph Bologne's compositions.
"Joseph Bologne Chevalier de Saint-Georges was pivotal in 18th century Paris and was all but erased from the history books," Heidel described. "He was a champion fencer and horse rider; a gifted dancer and singer; a virtuoso violinist, composer, and conductor; and a political activist and soldier during the French Revolution. It's just as important to perform works by a composer born on the island of Guadeloupe, to a Senegalese slave and a French plantation owner, as it is to perform the works of Mozart and Beethoven."
Saratoga Orchestra will begin its 16th season this fall. Find more details at sowhidbey.com.
"As the late Peggy Bardarson, violinist and founding musician of the orchestra, often declared, 'Onward,'" said Heidel. "This has been a mantra of ours over the years. We wouldn't exist without the incredible leadership of our board of directors, amazing patrons, wonderful music director, musicians, educational partners and the Whidbey Island community as a whole."