"Mary Poppins" ballet promises a spoonful of sweetness
— Created June 13, 2023 by Kathy Reed
By Kathy Reed
The Ballet Slipper Conservatory of Oak Harbor has a supercalifragilisticexpialidocious treat in store for audiences with its upcoming production of "Mary Poppins."
Three performances will be held this weekend at the Oak Harbor High School auditorium, at 2 and 7 p.m. Saturday and at 2 p.m. Sunday. Tickets are $16 for adults, $11 for senior citizens 60 and over and $11 for children 18 and under. Tickets may be purchased online at tbscoh.org and there will be tickets available at the door if performances are not already sold out. Doors open one hour prior to each performance and will be locked once performances begin.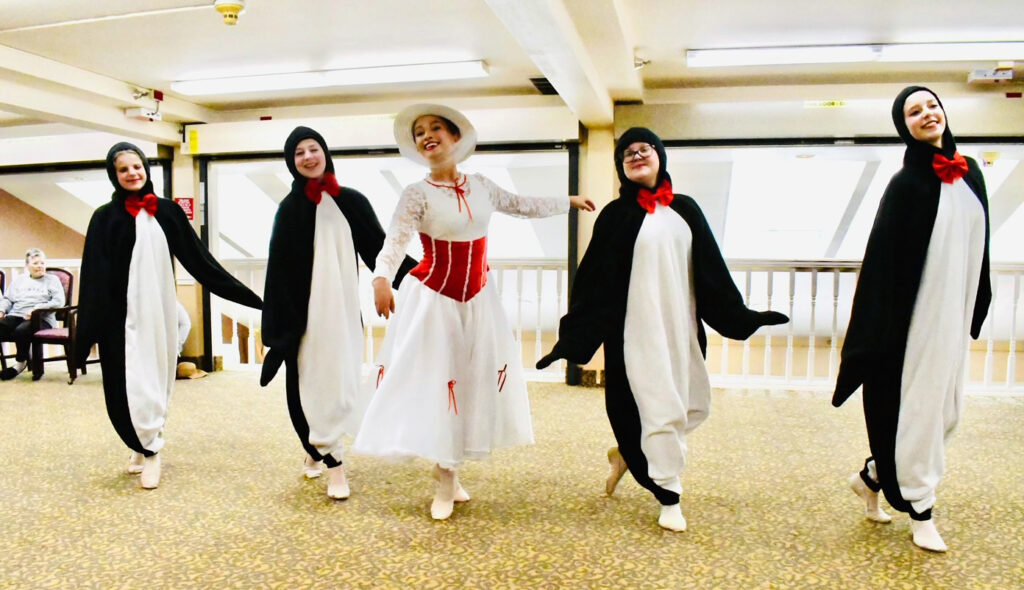 The story of "Mary Poppins" centers on, of course, Jane and Michael Banks and their new nanny, whose unusual ways bring fun and adventure to her young wards.
With a cast of 24 dancers ranging from 7 to 25 years in age and skill levels from beginners to advanced, president of The Ballet Slipper Conservatory, Diane Geragotelis, is sure the community will enjoy this production.
"I am so excited for the community to enjoy these fantastically talented dancers," she told Whidbey Weekly via email. "I want people to leave with a smile on their faces and the songs in their hearts as they think of all of the wonderful dancing they just saw."
The Ballet Slipper Conservatory is a nonprofit organization which seeks to provide public classical ballet performances, and typically does two performances each year, in winter and spring. Geragotelis is at the heart of each, from creating the choreography to fashioning all the costumes.
"If you've ever seen the movie 'Mary Poppins,' you will be excited to see that I made all of these to match (as closely as I could) the costumes from the movie, even on down to the penguins," she said. "We have done 'Mary Poppins' once before so I didn't have to make quite as many costumes as I normally do. I only had to make about 20 this time, but then I needed to adjust the original costumes to fit the dancers who are dancing the roles this time."
While the costumes for "Mary Poppins" are beautifully sewn and fairly intricate, the sets tend to be less complicated. (Dancers need space to move, after all.) Anyone who has seen TBSC's winter performance of "The Nutcracker," for example, has experienced the simplicity of the figurines suspended above the stage which create an ambiance that compliments the production. "Mary Poppins" is no exception.
"The sets are simple, yet sufficient," Geragotelis said. "There is no doubt where each scene is taking place."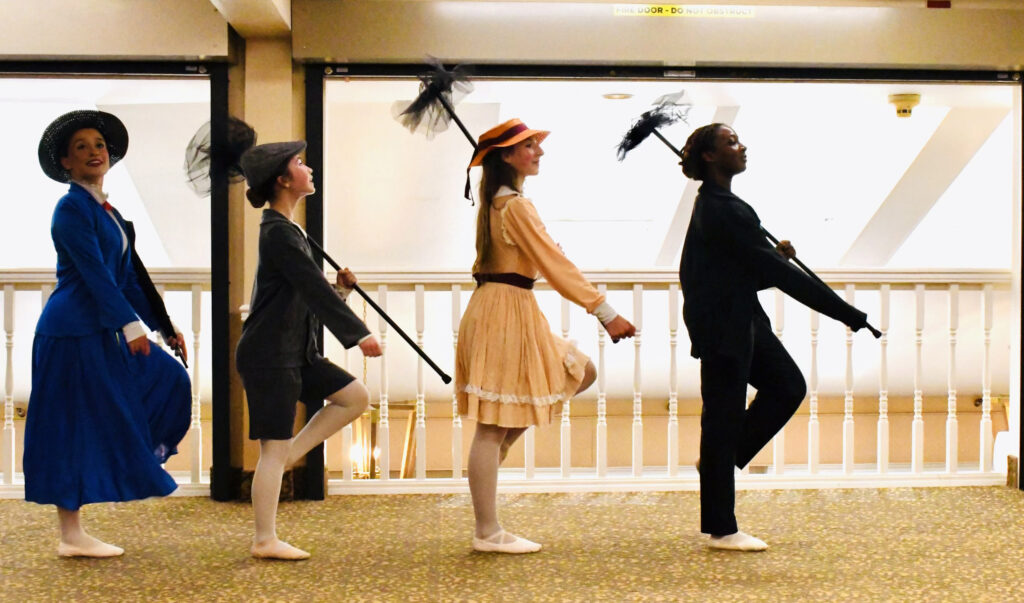 Geragotelis said despite some minor challenges due to injuries, rehearsals for "Mary Poppins" have been going very well. The dancers have told her they love how fun and upbeat the ballet is. All are positive the community will love it, too.
"I think audience members will enjoy the dancing, of course, but aside from that they will enjoy the energy that the dancers bring to the stage," she said. "They are in for a big treat. The ballet is fantastic!"
The Ballet Slipper Conservatory is the only nonprofit dance company in Oak Harbor and does several ballet demonstrations throughout the community. It is supported by patrons and audience members. Learn more about it or purchase tickets to "Mary Poppins" online at tbscoh.org.