Enjoy a Midsummer Serenade at Meerkerk Gardens
— Created June 21, 2023 by Kathy Reed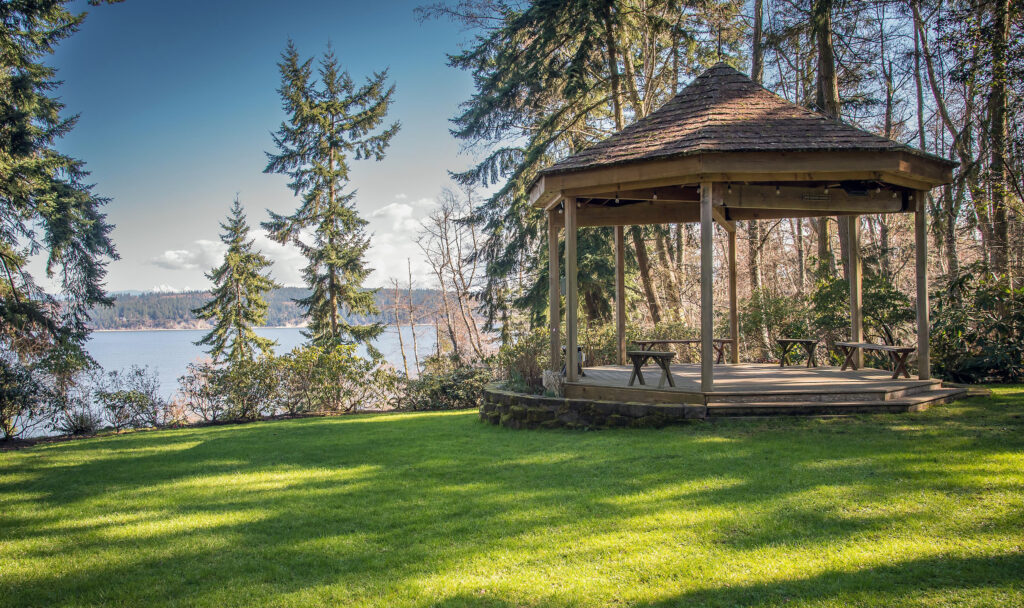 By Kathy Reed
It's an event that promises to be a feast for the eyes and the ears.
Meerkerk Gardens has teamed up with Saratoga Orchestra to help usher in the summer with a Midsummer Serenade at the gardens Saturday from 4 to 7 p.m. Tickets are $50 per person and include a picnic-box dinner. Wine and beer will be available for purchase. Tickets can be purchased online at meerkergardens.org.
This is the first time Meerkerk Gardens has worked with Saratoga Orchestra for an event, and organizers said they owe it all to patrons of both nonprofit organizations.
"This event came together at the suggestion of two very generous donors of both the gardens and orchestra, Maria Cablao and Lee Rebman," explained Daniel Burns, publicity, outreach and events coordinator for Meerkerk Gardens. "They believe in the value of these two island nonprofits and thought a partnership event would be an ideal way to showcase what they offer to both local residents and our larger community."
Burns said the celebration of the summer solstice is hopefully just the beginning of a wonderful partnership.
"It's a benefit concert for Meerkerk, in partnership with Saratoga Orchestra Strings, a smaller group of the larger orchestra," he said. "If this event is popular, we've offered the orchestra a chance to host another benefit concert later this year. We've also invited members of Whidbey Playhouse to do a pop-up performance. It's an ideal opportunity to bring island nonprofits together for the benefit of our community.
"The combination of the garden's outdoor beauty, and a first-class orchestra here on the island is such a natural," Burns continued. "Meerkerk Gardens is part of our island heritage and by teaming with Saratoga Orchestra Strings, we can showcase fine music performed in this unparalleled woodland setting."
"As musicians, there is nothing better than performing for our friends and neighbors in the community," said Larry Heidel, executive director of Saratoga Orchestra. "By partnering up, we can show our gratitude to our many shared patrons and hopefully introduce ourselves to new audience members. It's a win-win."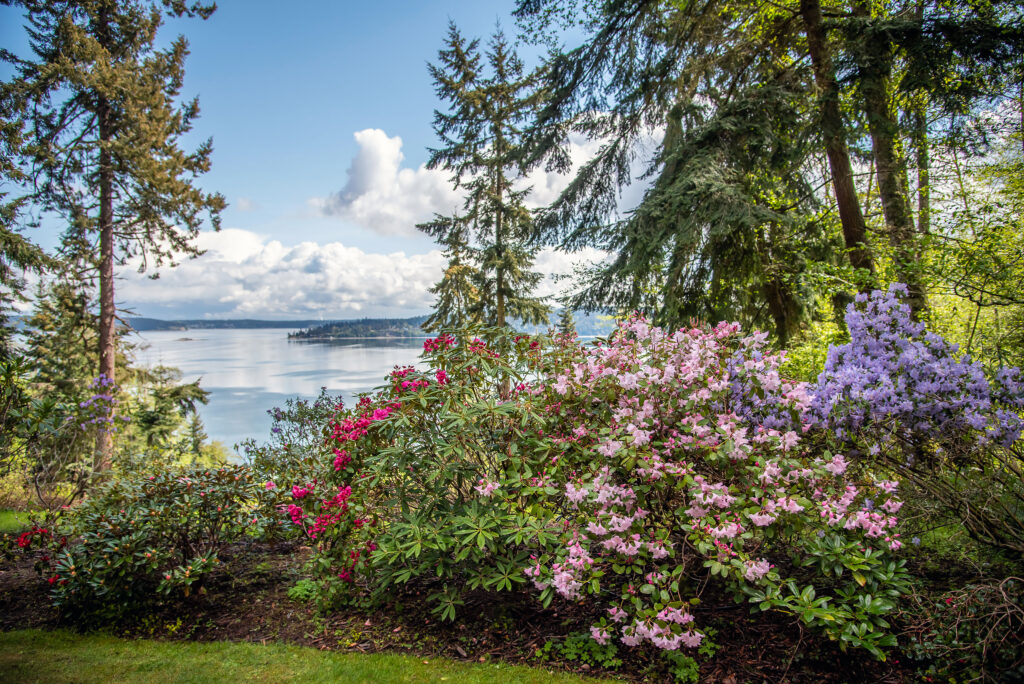 The Midsummer Serenade, which takes place after Meerkerk Gardens' normal operating hours, will give guests an opportunity to see the grounds at twilight.
"This evening is a complete celebration of our island's natural beauty and the arts," Burns said. "It's about community and one of nature's greatest moments, the summer solstice. Our vision is to showcase the best Whidbey has to offer to the delight and enjoyment of our guests."
Open year-round, Burns said there will plenty of beautiful blooms, foliage and views to enjoy on a June evening.
"Our late-blooming azaleas and rhodies will still be in bloom, and it's a perfect time to highlight other species including dogwoods and the rare handkerchief tree," he said.
Heidel said the venue will provide the perfect backdrop for an evening of music.
"This will be our first official concert at the gardens per se, and while we'll be represented by a small string ensemble from the orchestra, the enthusiasm will not be any less than if we were a full-sized orchestra," he said. "The program will be a little of this and a little of that. Musical selections will be everything from Bach and Vivaldi to George Gershwin and Lady Gaga. A real smorgasbord of styles to delight the audience. We can't wait to perform in the beautiful setting of the gazebo at Meerkerk Gardens."
Advance purchase of tickets to the Midsummer Serenade is required. Go to meerkergardens.org to purchase tickets and learn more about the event. To request a vegetarian dinner option, email gardeninfo@meerkerkgardens.org. Meerkerk Gardens is open from 9 a.m. to 5 p.m. daily and is located at 3531 Meerkerk Lane, Greenbank.
"The gardens occupy a special place in Island history," Burns said. "Cultivated over decades, they exist because Ann and Max Meerkerk wanted this tranquil setting to exist in perpetuity for the public."