Maribeth Crandell reflects on her route to retirement
— Created June 28, 2023 by Kathy Reed
By Kathy Reed
Throughout a professional lifetime there can be many stops along the way, many different career paths to explore. Occasionally, people will travel multiple paths at the same time as they journey to a desired destination.
For Island Transit's Mobility Specialist, Maribeth Crandell, exploring new and better ways to help people get to their destination has been the focus of her job the past five years. But now, Crandell is looking at an unexplored path ahead of her – retirement.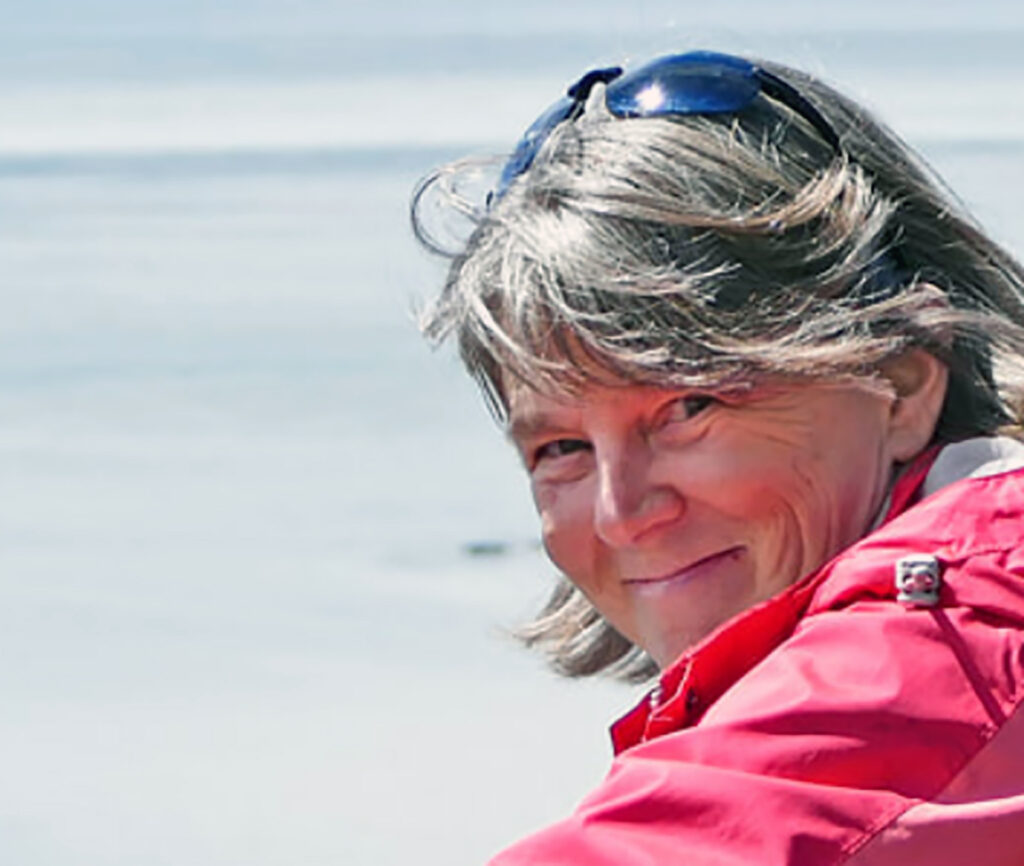 She said it's not a matter of what she will do when she retires, but what she will do first.
"There's the domestic stuff," she wrote to Whidbey Weekly via email. "I have a barn, a garage and closets to clean out. That will take a few years. And the yard work! Mowing, gardening, weeding! I keep telling myself, 'I like yard work.' And soon, it won't all have to get done on a Saturday!
"There are the hobbies," she continued. "I've written a couple of books. After hiking it in 2006, I wrote Flip Flop on the Appalachian Trail. More recently I wrote Hiking Close to Home, on Whidbey, Fidalgo and Guemes Islands with Jack Hartt, after he retired as manager of Deception Pass State Park. We have a website where we post a Hike of the Week. We've done this for about five years so there's at least one for each of the 72 hikes in the book." (www.hikingclosetohome.weebly.com)
Crandell said there could be another book in her future – and traveling, too.
"I have another book idea that's been percolating since 2020," she said. "When I was able to work from home instead of walking to the bus each morning, I'd go birdwatching. My mind exploded with all the migrating birds I saw. That inspired a book idea and makes me want to travel to see more birds.
"Which brings us to traveling," Crandell continued. "My favorite vacation in the last 10 years was a bike trip from Pittsburgh to Harpers Ferry, W.Va. It was five days of biking through historic sites and natural areas separated from traffic on the GAP and the C&O Canal. Since then, I've done other bike trips and want to do more here, and in other countries, too."
Crandell, who spent the first half of her career as a naturalist and guide in parks and wilderness areas, didn't hike the Appalachian Trail until she was in her 40s. Then she decided it was time to get a job with benefits to help her prepare for retirement. She spent five years working as an environmental educator for the City of Oak Harbor, and another five years working at the Island County Environmental Health Department. She said she commuted by bus the whole time. So perhaps her route to her job at Island Transit was serendipity.
"I saw this position at Island Transit," Crandell described. "The job title, Mobility Specialist, meant little to me, but the description was about outreach and education. They already had someone who offered one-on-one travel training for people with mobility challenges. So, I took another tack.
"As an educator, I saw the bus as a classroom on wheels," she continued. "I know we have a lot of seniors in Island County. I wanted our seniors to consider the safe, free, accessible Island Transit bus as an alternative to driving as they got older. But if seniors haven't used public transit before, how could I entice them onboard? My dear old dad didn't use public transit, but he'd go on bus tours with the senior center. So, I started offering monthly 'Ride with a Guide' bus tours on our regularly scheduled buses. I've led tours to libraries and bookstores, coffee shops, parks, wineries, thrift shops, festivals, and parades."
Rider safety has been another priority for Crandell over the past few years. She created the "Be Safe, Be Seen," campaign, which distributes reflective vests, wristbands and flashlights to riders who have to wait for buses in the dark. Crandell estimates Island Transit has given away thousands of vests – a program she hopes will continue after her retirement.
Co-workers at Island Transit said they will miss Crandell's creativity and passion.
"Maribeth does a great job engaging people in discussion and seamlessly teaches people about bus services and safety," said Selene Muldowney-Stratton, marking and communications officer for Island Transit. "Her monthly bus tours are booked – they are a great way to engage people and demystify taking the bus. The tours involve transferring from bus to bus, learning how to read the schedules, and knowing how to ask for help when needed. She is often called to assist a new or potential rider in learning how to catch the bus safely. Her focus on safety has really made an impact on how people better understand their role in being seen while walking on the dark sidewalks (sometimes no sidewalk is available) and when they are crossing the road or waiting for a bus."
Crandell has also been writing the "Why I Ride" and "Your Island Transit" columns – which have been published in Whidbey Weekly – for the last three years, according to Muldowney-Stratton.
As Crandell now looks forward to traveling a new path, she said she is pleased with the job she has done at Island Transit and is hopeful she's made a lasting impact for riders.
"Our Paratransit coordinator, Dee Wells, said she'd like to see seats at every bus stop for people who are marginally mobile," Crandell described. "More of her clients would use the fixed route buses if they didn't have to stand to wait. So, I've worked on multiple grants to fund bus stop seats and our crew have installed them where they're most needed. My parting gift to our bus riders are these 40 new blue bus stop seats. It's been my pleasure to work on behalf of our bus riders, with our wonderful bus drivers and with the staff here at Island Transit."