Whidbey Island Music Festival celebrates connections
— Created July 12, 2023 by Kathy Reed
By Kathy Reed
Perhaps the best way to summarize this year's Whidbey Island Music Festival, besides what it offers in terms of world-class baroque and classical music, would be its emphasis on connections and shared experiences.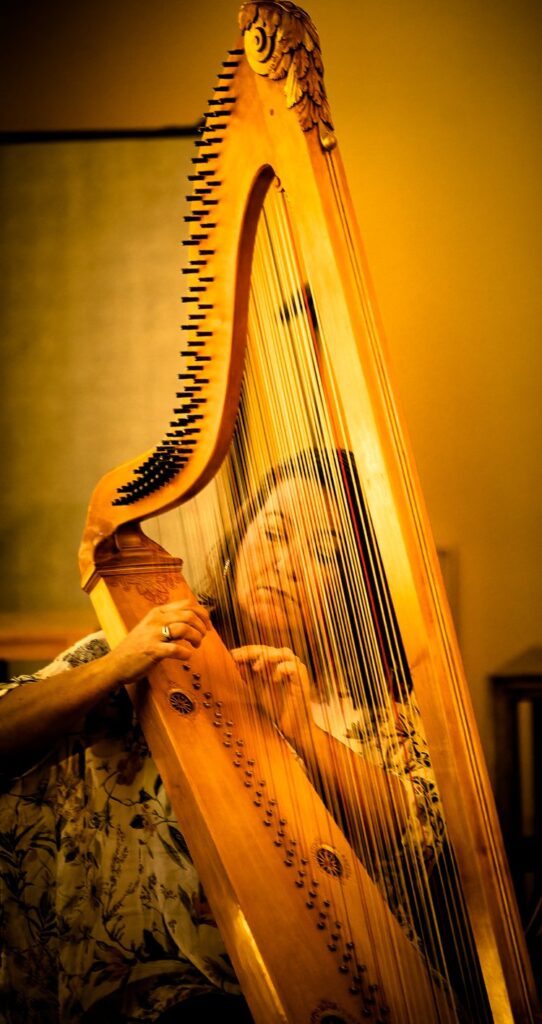 The festival, which actually began in June with a program entitled "The Influencers" – European composers who influenced the work of Johann Sebastian Bach – picks up again this weekend with a couple of new offerings, including yoga. (See the complete festival lineup at whidbeyislandmusicfestival.org.)
"I have been interested in finding ways of combining music with events that include more active participation," said Whidbey Island Music Festival founder and director, Tekla Cunningham. "Some of the musicians this summer are trained as yoga and Feldenkrais™ teachers, and it seemed like a good moment to create events that combine movement with baroque music. For the yoga class, baroque harpist Maxine Eilander will create a beautiful sonic backdrop for a relaxing yoga class."
The Gentle Yoga class will take place Friday at 5 p.m. Directions will be provided upon registration. A second music and movement class to be held at 5 p.m. July 21 will explore the Feldenkrais Method™ with baroque cellist and Feldenkrais™ expert Elisabeth Reed.
This weekend also features performances with a particular flair.
"The next show coming up is called 'Spanish Nights' – a thrilling program of music that brings the sizzle of Spanish rhythms and catchy tunes," Cunningham said. "I'm so excited to welcome star soprano Sherezade Panthaki back to Whidbey Island for this program!"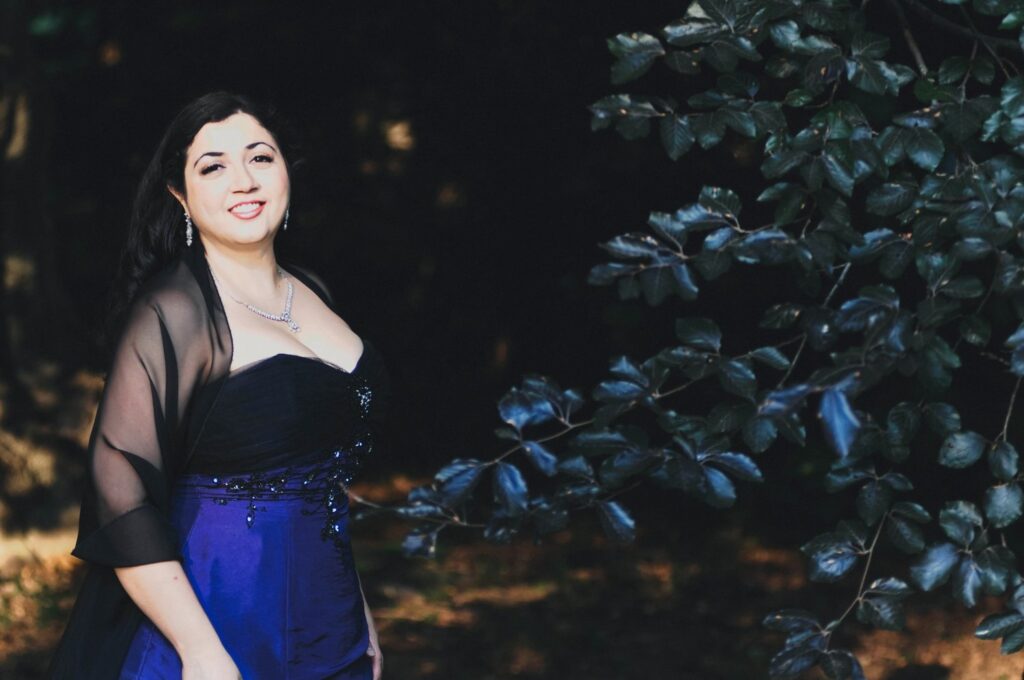 The "Spanish Nights" program will be performed at 3 p.m. Saturday and Sunday at Cultus Bay Gardens and St. Augustine's in-the-Woods, respectively.
But these concerts are just a part of several more concerts and events coming up in July and August, according to Cunningham.
"'The Garden of Musical Delights' (July 22 and 23) takes a fresh look at Johann Pachelbel, one of the most famous classical composers of all time," she described. "Everyone knows Pachelbel's famous Canon, and I'm excited to introduce people to more of his music. Soprano Danielle Reutter-Harrah brings her luminous and soulful soprano to this wonderfully rich repertoire with two violins, two violas da gamba, theorbo and harpsichord. Cynthia Freivogel, who played in the very first concerts in 2006, is returning. We have a long history playing together dating back to our graduate school days and we share a special violin bond. It will be a joyful musical reunion!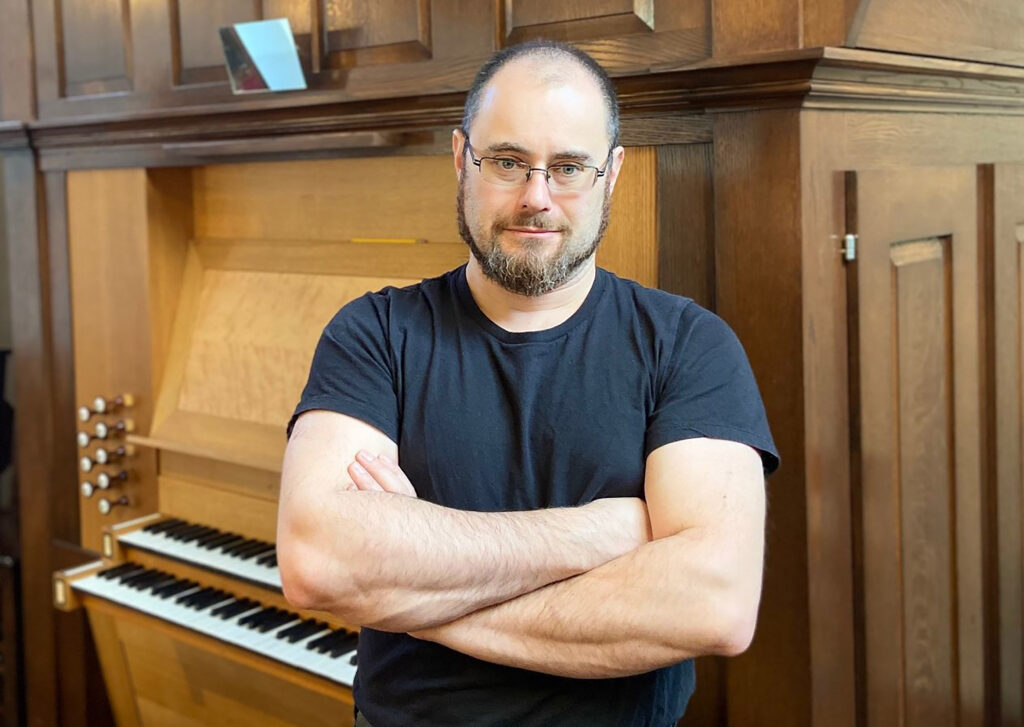 "August 6th, we will have the first organ recital ever at the festival featuring the Martin Pasi organ at St. Augustine's in-the-Woods in Freeland," Cunningham continued. "Organist Henry Lebedinsky, who is now the Missioner for Music at St. Augustine's, performs a selection of Bach's masterworks alongside compositions by some of the people who influenced him the most – including Pachelbel, Böhm, Buxtehude, and Marchand."
The last formal concerts of the festival season, scheduled for Aug. 12 at 7 p.m. and Aug. 13 at 3 p.m., feature Bach's Suites for solo cello.
"It is some of the most enduringly popular and appealing music in the classical repertoire," said Cunningham. "Cellist William Skeen is one of the leading baroque cellists in the U.S. and is a dear friend and colleague. Bill played in the very first Whidbey Island Music Festival concerts in 2006, and I cannot wait to welcome him back this summer for what promises to be an unforgettable event."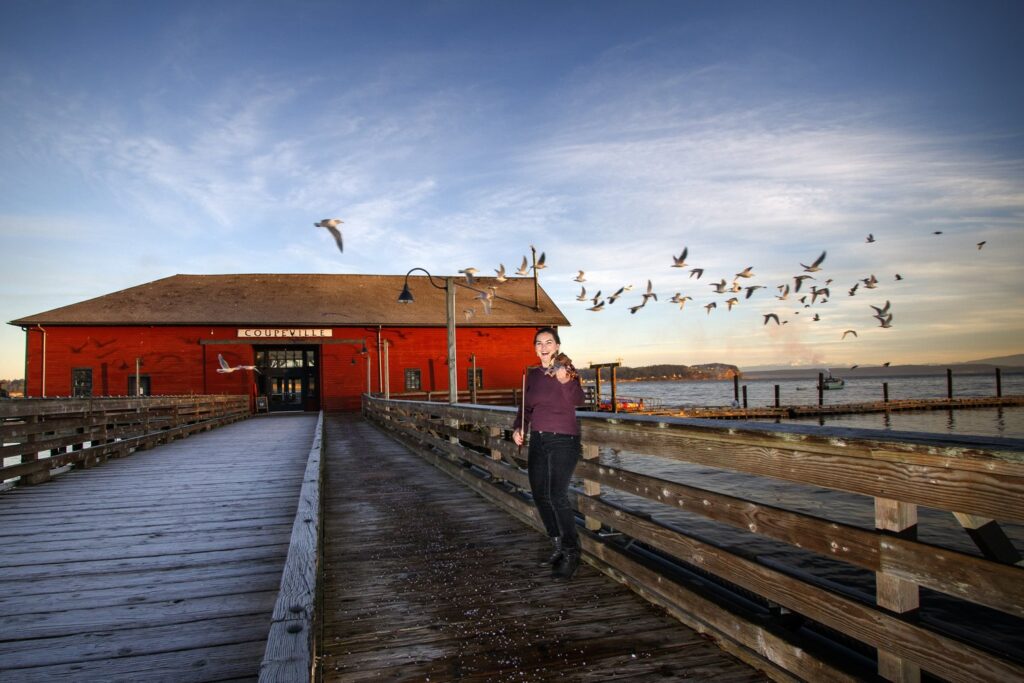 Music lovers might be feeling satisfied by these robust offerings, but there is even more to this year's festival. In addition to the formal concerts and the music and movement events, there are several chances for everyone of all ages to get a taste of the Whidbey Island Music Festival. Look for free performances July 19 and Aug. 9 at Coupeville's Waterfront Wednesdays, a lute recital at 6 p.m. July 18 at Skein and Tipple in Clinton, as well as a free pop-up concert at Whidbey Farm and Market at 1 p.m. Saturday, Aug. 12.
"We're trying a few free events this year to open up to new audiences, particularly families with kids who might not want to take them to a more formal concert," explained Cunningham. "We haven't done a lot of events in Coupeville (which is where I live) and I wanted to provide opportunities for people on the north end to connect with our music. It's a great way to grab a coffee or ice cream cone and hear some music in a relaxed atmosphere."
After 18 years of organizing the Whidbey Island Music Festival, Cunningham said she loves to keep things new and fresh by exploring new musical venues and partnerships. But it is her love of music and performance that continues to drive her passion for this unique Whidbey Island celebration.
"There is so much that goes into the planning and preparation for the festival," she said. "Each musician brings years of passion and practice of their craft. There is nothing like the moment when the artists and audience have gathered for the concert and the first sounds fill the space.
"I love the opportunity to create a shared experience between the music, the audience and the performer," Cunningham continued. "There is something spellbinding about having a crowd of people sharing the experience of music performed live. There's a wonderful term for this kind of magic – 'collective effervescence.' It's a powerful and uplifting experience and I love being able to create and offer that."
For tickets and a complete list of concerts, artist profiles, music and movement opportunities, and free events, go to whidbeyislandmusicfestival.org.