Whidbey Island Guitar Festival: "Bringing people together six strings at a time"
— Created July 19, 2023 by Kathy Reed
By Kathy Reed
There are literally dozens of instruments related to the guitar, and it's probably a good bet Andre Feriante will be playing many of them at the sixth annual Whidbey Island Guitar Festival this weekend in Langley.
Feriante, creator of the guitar festival, is pleased to bring artists from around the region together at Whidbey Island Center for the Arts for several performances and many different styles of music, all featuring world class guitarists. The festival opens Friday at 7:30 p.m. with a full concert featuring several local artists and there will be more performances to enjoy Saturday and Sunday. Full festival passes, day passes and individual performance tickets are available at the WICA box office or online at wicaonline.org, as is the complete festival lineup.
The guitar festival, according to Feriante, is all about "bringing people together six strings at a time."
"I think it's a poetic way of describing my overall philosophy of the guitar festival," he told Whidbey Weekly via email. "Inviting people of all types to gather to celebrate the world of the guitar, meaning many styles, including the strings of other cultures that are related to the guitar as we know it."
It is that variety of musical genres that sets the Whidbey Island Guitar Festival apart from other such events.
"Most guitar festivals are genre specific, [such as] gypsy jazz, classical," described Feriante. "I don't know of another one that features all styles of guitar. In this area we mainly hear pop, rock, Americana, jazz, so I think any musical genre that is a bit new and different from the norm helps expand people's horizons."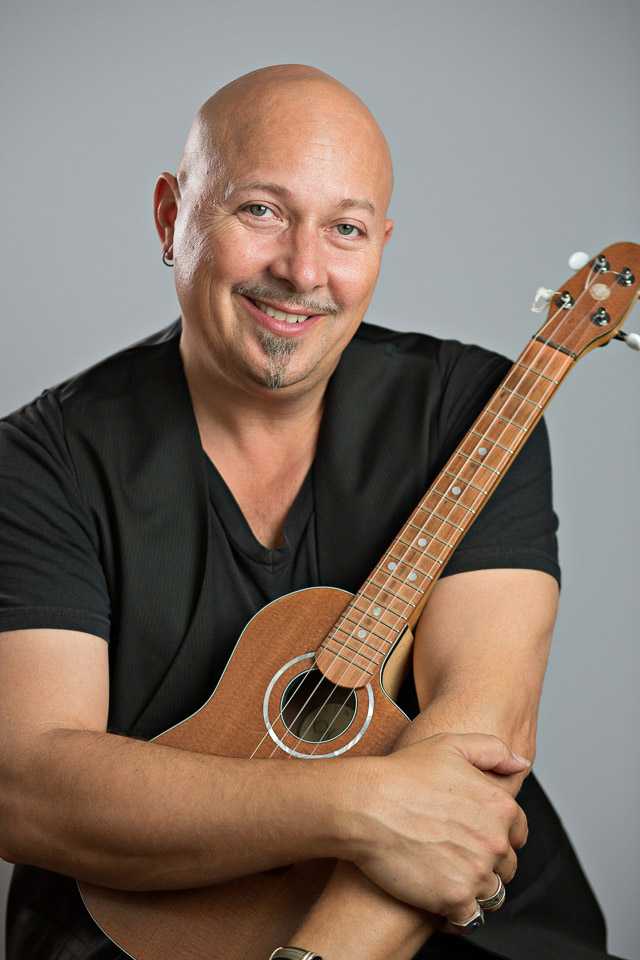 While it's possible there could be similar festivals out there, it's hard to find another in the region that can boast a local lineup like the one kicking off this year's festival Friday evening.
"We have four acts, Keith Bowers, Troy Chapman, myself and a duo – Kristi O'Donnell with a young guitarist from Bellingham, Marceline Keene," said Feriante. "Each act will play for a half hour, then we'll end with a song all together, plus throughout the night there will be several collaborations. The music will be mostly jazz, gypsy jazz, classical, flamenco, baroque lute by Troy Chapman. In addition to my Spanish guitar, I'll perform on some ethnic instruments."
Multiple concerts Saturday and Sunday start at 2 p.m. and each will last about 45 minutes. There are both returning and new artists filling these spots and many of the names may be familiar to guitar festival fans.
"Eric Tingstad, from Tingstad and Rumble, I've known him for 40 years or so, we are fortunate to have him in the festival," said Feriante, describing some of the other performers as well. "Michael Powers, a very established jazz/blues guitarist in the Northwest – also a virtuoso ukulele player – we will play a song or two together. I heard Marceline Keene playing with Kristi O'Donnell at Ott and Hunter a few months ago. She is a young guitarist from Bellingham, jazz and gypsy jazz, and I wanted to invite her to the festival. Maxi Larrea, he reached out to WICA last year – he's from Argentina, currently living in Tucson, Ariz. His wife's family is from Whidbey and he's here for the summer. He brings a very authentic South American sound to the festival."
One of Feriante's specialties is featuring instruments and music from around the world in what he calls "Stringstories." He will present this program Saturday at 3 p.m.
"I'm offering an experience that is very unique, maybe a once-in-a-lifetime show for some people," he said. "There are seven to ten stringed instruments surrounding me on stage, many of which are unknown to most of the audience. The feedback I get after every show is 'I had my eye on that instrument and I was wondering what it sounded like.' It's fulfilling to present something new and different and inspire people to be creative.
"For me, an instrument at the end of the day is only an instrument for the music," Feriante continued. "But with these instruments from around the world, I feel that I'm taking people on a journey to exotic places with the music and sharing sounds that are commonplace in the Middle East or South America, but maybe only heard here in film soundtracks. Each instrument comes with its own distinct sound and color that conveys its own story beyond that emotion that I have when I play."
Feriante noted this is a family-friendly festival that promises something everyone can enjoy.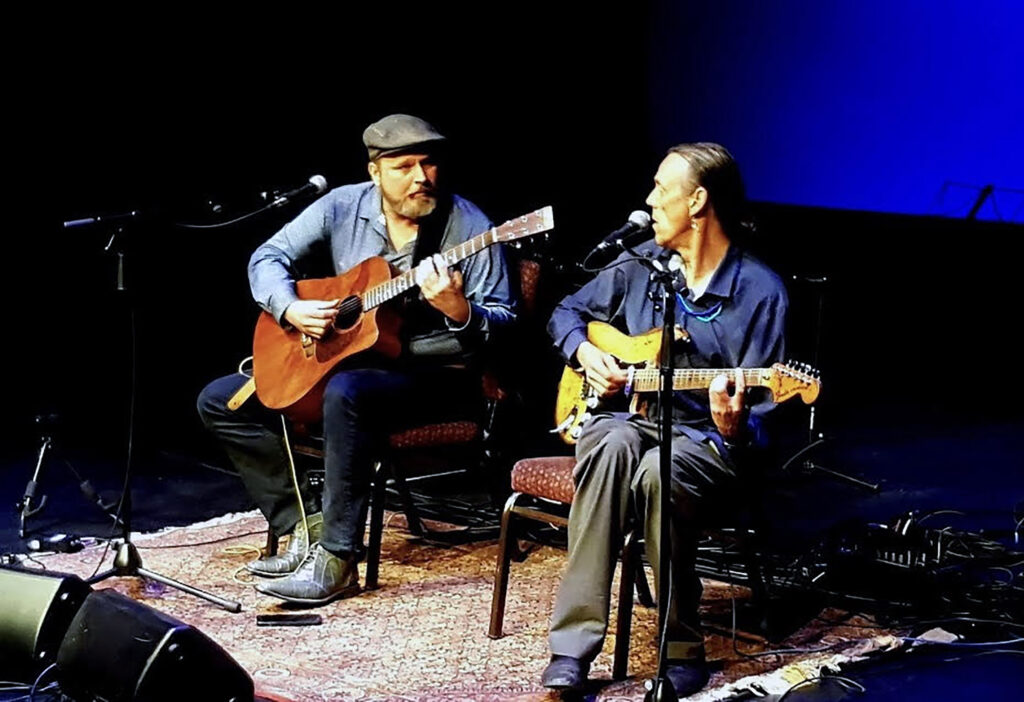 "I hope people will come out and support live music," he said. "I've been full-time with music for over 40 years and the digital world in recent years can prevent people from leaving the house. There is a little something for everybody in terms of style and performer."
And there's just something magical about what Whidbey Island adds to the festival as well, according to Feriante.
"It's a beautiful place to combine the experience of music and nature, even if you're listening in the theater, your journey to music includes the water, the colors of summer, the animals…our location makes it more special," he shared. "People throughout the year occasionally will come up to me at a store or on the street and thank me for bringing interesting artists to the island. That makes me happy." A complete festival schedule along with ticket information can be found online at wicaonline.org.