Coupeville arts festival adds to Whidbey's summer magic
— Created August 9, 2023 by Kathy Reed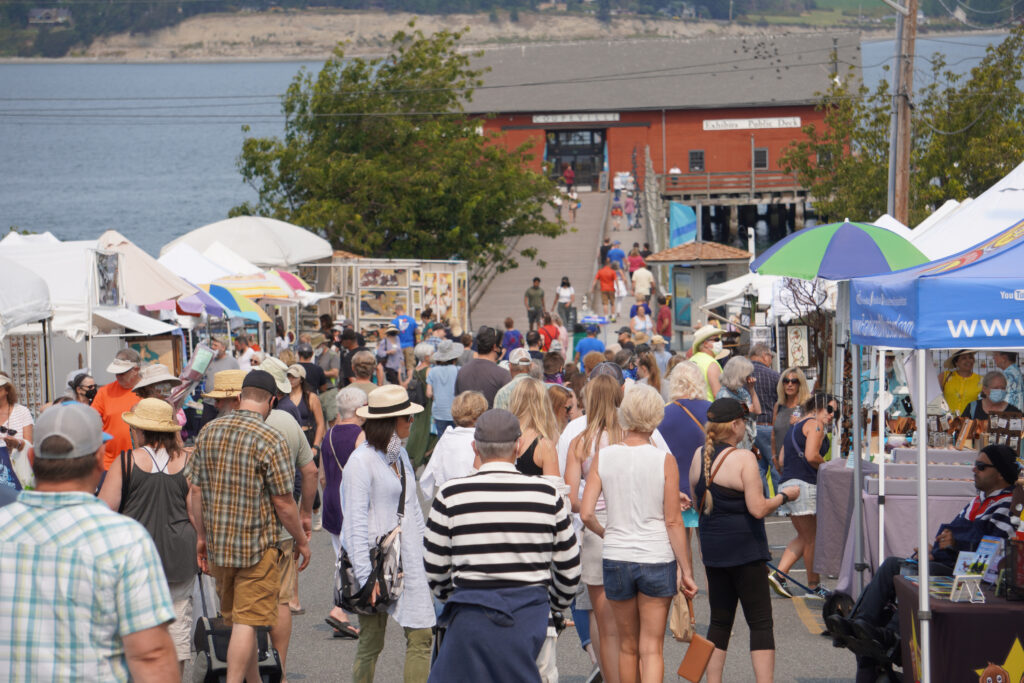 By Kathy Reed
Those of us who live here know there is nothing finer than Whidbey Island on a summer day, unless perhaps you add one of the longest-running arts and crafts events to the mix.
The 59th annual Coupeville Arts and Crafts Festival is happening this weekend from 10 a.m. to 6 p.m. Saturday and from 10 a.m. to 5 p.m. Sunday. With items ranging from ceramics to soap, glass to garden art, fiber arts to fine art, organizers with the Coupeville Festival Association have put together an event sure to please.
"This year we have more vendors than we've ever had," shared Sami Postma, CFA board member. "We're squeezing them in everywhere we can, with currently a total of 142 artisan vendors and seven food vendors. We have a mix of roughly 30 percent new vendors, 40 percent returning vendors, and 30 percent are vendors who have been with us for more than five years. A couple of the vendors have been with us for more than 30 years."
Now back to pre-pandemic levels, the Coupeville Arts and Crafts Festival has actually taken some of the lessons learned over the past couple of years to make the festival-going experience even better for the thousands of people expected to attend the event.
"People loved the spacing we added due to pandemic precautions, so we're definitely keeping that going forward," Postma said. "We don't have any more than two booths next to each other before there's a gap. We found this makes for a happier, more pleasant experience for both the vendors and the participants. When you're walking down the busy street and want to stop and peruse, there's plenty more space to step to the side or into the booth to take a longer look without having to feel like you're taking up all of their 10-foot space. You don't feel as rushed and can take it more at your own pace."
For those attendees who work up an appetite browsing through the dozens of different offerings, Postma said between the town's many restaurants and the festival's food court, there will be plenty of dining options to choose from.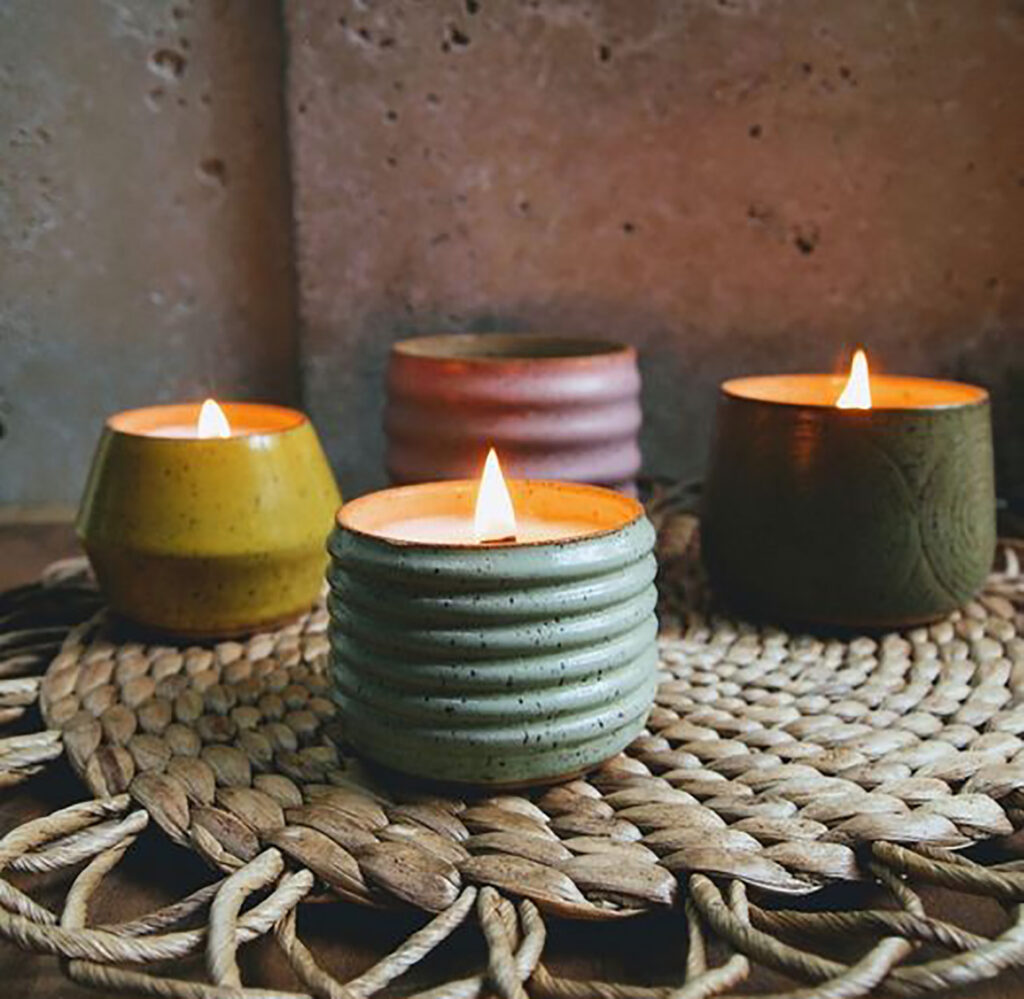 "An event of this size just brings too many people in and overwhelms the businesses, so we bring in additional options to the food court to help ease some of that pressure, bring some more variety to town, and help keep things running smooth and quick so everyone can get what they need without falling prey to the 'hangry,'" she explained. "I'm very excited about this year's food options; not only do we have classic favorites like lumpia, African food, corndogs, and ice cream, but we have a few new food vendors that are bringing some of my fair food favorites like smoked sandwiches and crepes."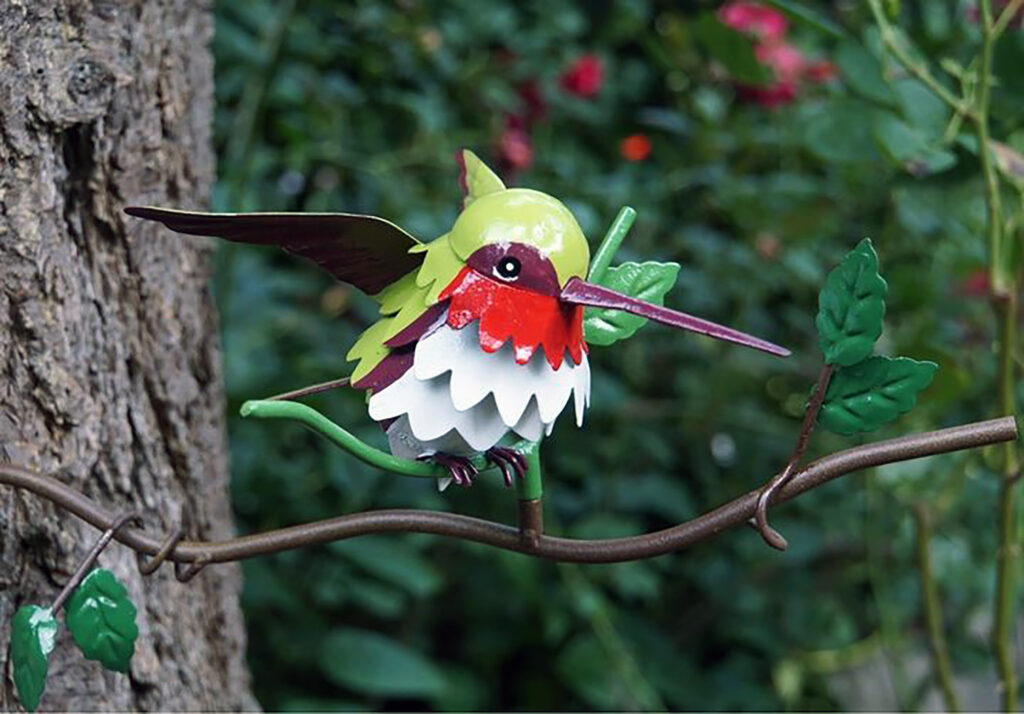 It's a big undertaking to put on an event of this size every year, and the Arts and Crafts Festival is a great example of how volunteer efforts and community partnerships can pay off.
"Coupeville Festival Association is an all-volunteer group – we literally could not have this event without volunteers," said Postma. "Volunteers are crucial to helping make sure the festival stays safe, welcoming, and open to all. It's also a great way to keep our youth involved; the last couple of years we've had awesome turnout from the Cheer squad to help as festival greeters when people arrive, and the Scouts who help collect the garbage and keep the whole festival clean.
"It's a beautiful town that comes together to put on a great festival," she continued. "We've always had special emphasis on taking care of our vendors and our volunteers, and they in turn are able to pass on those good vibes to the people coming to explore their art and make some purchases. Many people report that this is their favorite event because of how well-organized it is and how helpful and friendly every person is that they come across. Plus, who could pass up that view?"
Postma said volunteers are always needed, and it may not be too late to lend a hand this year for those who may be interested in helping. (An up-to-date list of volunteer needs is posted at coupevillefestival.com/volunteer.)
"Some of the money [raised through the festival] is held in reserve to put on next year's festival, but otherwise the profits go into our community grant program and our scholarship program," explained Postma. "We offer four $2,000 scholarships each year to festival volunteers, and in 2022 alone, we were able to offer grants to 13 local groups and nonprofits. As of now, we have given more than $1.2 million back to our community.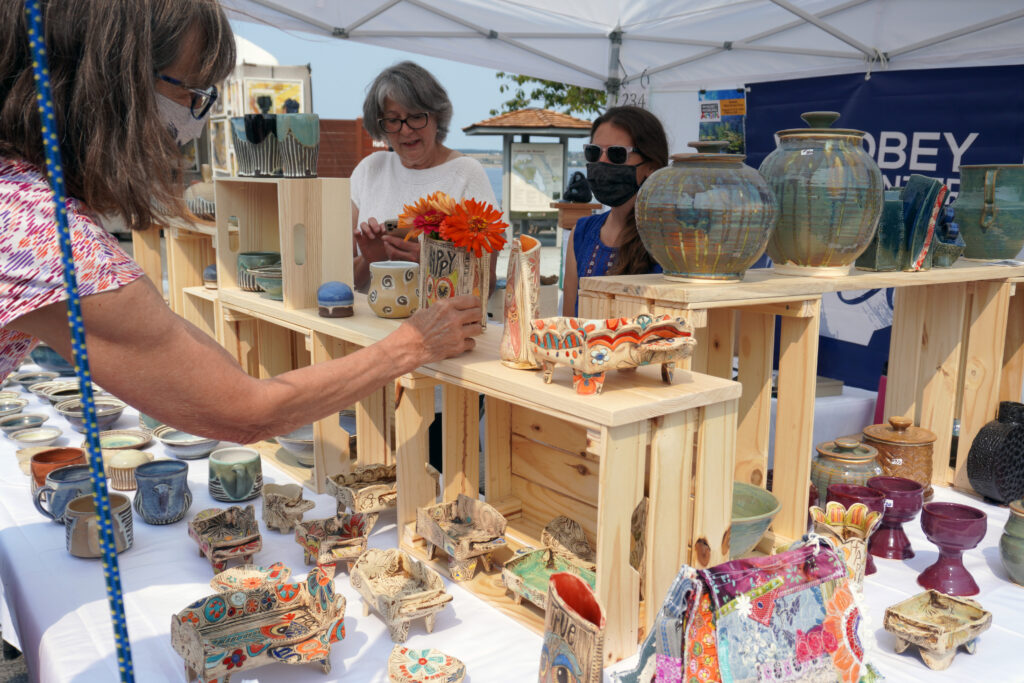 While the CFA relies on volunteers to make the festival happen, the organization shows its appreciation by giving back to the community.
"Those grants not only cover programs and activities to Coupeville locals, but historically they have been involved in some pretty big Coupeville projects, such as donating the land the library sits on, helping revitalize the Rec Hall a couple times, building displays and buildings at the Island County Historical Museum, and even the Pacific Northwest Art School was started with seed money from the festival," she continued. "It really is incredible to look down the list on our website to see the long list of projects and organizations we've supported."
The festival is free to attend and opens at 10 a.m. Saturday and Sunday. More details and information on the Coupeville Arts and Crafts Festival can be found online at coupevillefestival.com.
"Coupeville is such a special place, and filling the streets with art just adds to the magic," said Postma. "All our artisan vendors are carefully juried and curated for quality and variety, so there really is something for everyone. It's a great place to people watch, to get out and enjoy the sunshine and incredible art. Plus, the profits go back into supporting the community!"