USAF Sierra Winds to blow into Langley
— Created August 9, 2023 by Kathy Reed
By Kathy Reed
Sierra Winds, an ensemble group of the U.S. Air Force Band of the Golden West from Travis Air Force Base in California, will present an afternoon of music by American composers at 3 p.m. Sunday, Aug. 20 at Island Church in Langley, 503 Cascade Ave. Advance tickets to this free, family-friendly event can be reserved online at www.eventbrite.com/e/676196892107.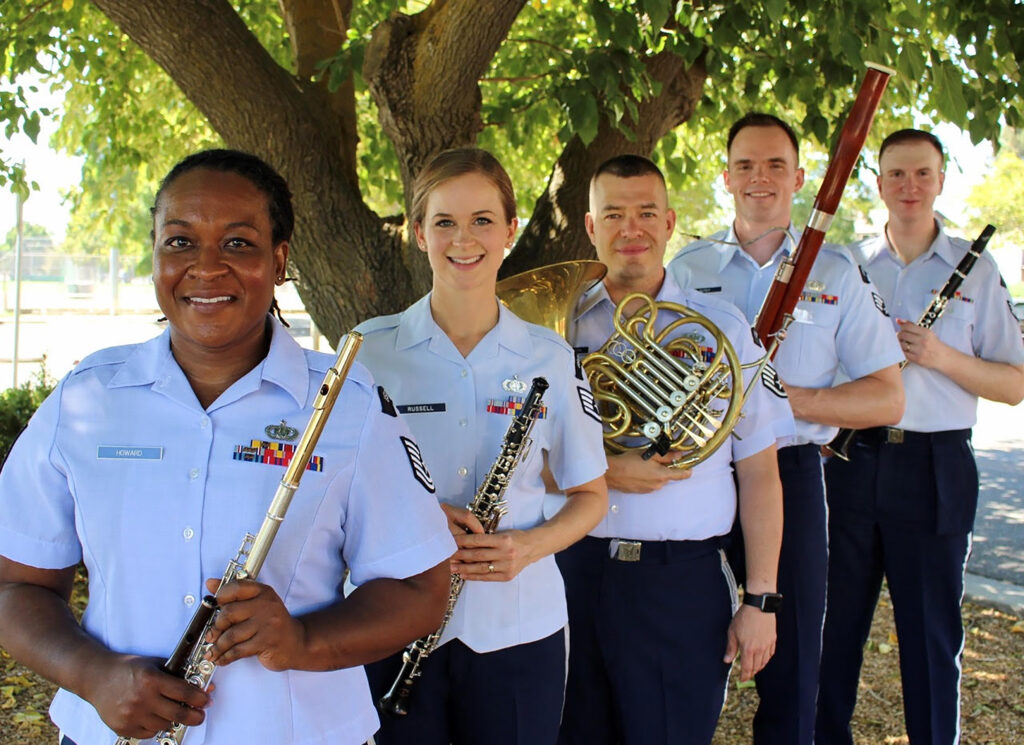 This ensemble group is one of many small groups from the Band of the Golden West which travel across the country performing at all kinds of events ranging from military ceremonies and patriotic shows to educational programs and recitals.
"Part of our mission is to connect with communities and have a military presence in places that would otherwise never see a uniformed member," said Staff Sgt. Alena Zidlicky, marketing representative and member of Sierra Winds. "There can be a lot of misconceptions toward the military, but we are regular people who have all raised our right hand to help protect this nation and civilians."
Zidlicky said Travis Air Force Base is part of Air Mobility Command, which carries out humanitarian missions around the globe.
"This includes evacuations in war zones and delivery of goods to war-stricken areas," she said in an email to Whidbey Weekly. "In order to do these missions, we need the support of civilian communities. That's where we come in! There is also a need for young people to enlist and many don't know what life is like in the military and how it can benefit them and their families. We are trying to bring all of these messages to the Langley community through the power of music."
Meeting members of the audiences the group plays for is one of Zidlicky's favorite things about being part of Sierra Winds.
"We are unique in that we talk to audience members after performances," she said. "In the orchestras that I've been in, I have not been able to talk to the audience and really get to hear their stories or how the music impacts them. In this way, we are so much more accessible to people."
Zidlicky said she loves meeting veterans and hearing their stories and she also loves bringing high quality music performance to people who might not otherwise get to hear it.
"Our shows are free, so students and others who otherwise couldn't afford to attend symphony shows can come and see musicians who have come from some of the top schools all over the nation," she said. "Many of us have played with world-class ensembles and through the Air Force, we are so accessible to the average person and love bringing world-class music/musicians to communities everywhere."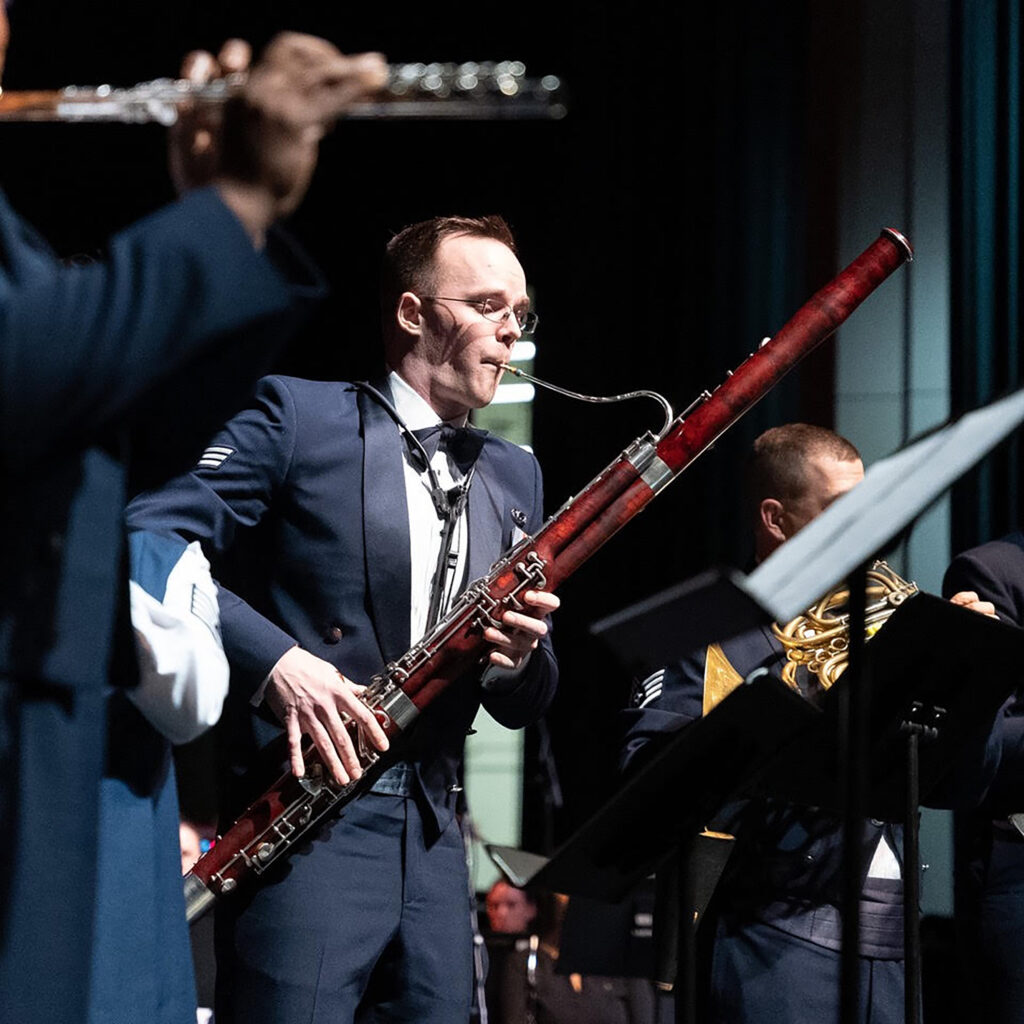 Members of the Band of the Golden West, and therefore Sierra Winds, come from all over, Zidlicky said. It also means they can be deployed anywhere.
"We have been stationed all over the world, including Germany and the Middle East," she shared. "The commonality between all of us is that after we win a job with the USAF Regional Bands, we all go to Lackland AFB for basic military training like everyone in the U.S. Air Force. We can be stationed at any regional band at either five continental U.S. bases or four abroad bases, at Germany, Japan, Hawaii, or Belgium. As members of the Air Force, we have the opportunity to deploy as bandsmen or to go outside of our field. One question we often get asked is if this is our actual job in the military and IT IS! One part of our mission is to connect with our civilian communities [and] foster relationships in our five-state region."
Anyone who has lived on Whidbey Island for any length of time knows of the island's U.S. Navy presence through Naval Air Station Whidbey Island. Zidlicky said there is always friendly competition between the different military branches, so they are happy to represent the Air Force on Whidbey.
"We have playful banter between our different forces, but one thing is for sure, we absolutely need each other," she said. "I've also played for Marine, Navy, Army, Coast Guard and even Space Force ceremonies and we have several members who have backgrounds in the other military bands and have had other members who have gone on to win jobs with bands of different branches. It's more like sibling rivalry. At the end of the day, we all have our part in defending our nation."
While reservations are encouraged on Eventbrite so the group can track attendance, people are welcome to attend without a reservation.
"We have never turned people away from a concert and will find a seat for you," Zidlicky said. "Please tell and bring your friends! We also encourage children to come as well. Since it's only an hour, it shouldn't be too hard on them to sit through!"