Whidbey artists share their spaces during studio tour
— Created August 16, 2023 by Kathy Reed
By Kathy Reed
Every year, Whidbey Island artists throw open the doors of their studios and extend an invitation to come catch a glimpse into their creative spaces. That's right, it is time for the Whidbey Working Artists' Open Studio Tour, happening Saturday and Sunday, from 10 a.m. to 5 p.m. each day. A complete catalogue featuring all participating artists can be found online at whidbeyworkingartists.com.
This self-guided tour of artist studios up and down the island offers more than 40 locations, some of which feature multiple artists. Whether it's sculpture, painting, jewelry, prints, glass, metalwork, photography, fiber arts, mixed media or more, there is a vast array of art created here in a huge variety of mediums.
"I love Whidbey arts – it's the highlight of my life," said Kay Parsons, program director for the Open Studio Tour. "They're all good. I'm inspired by all these people."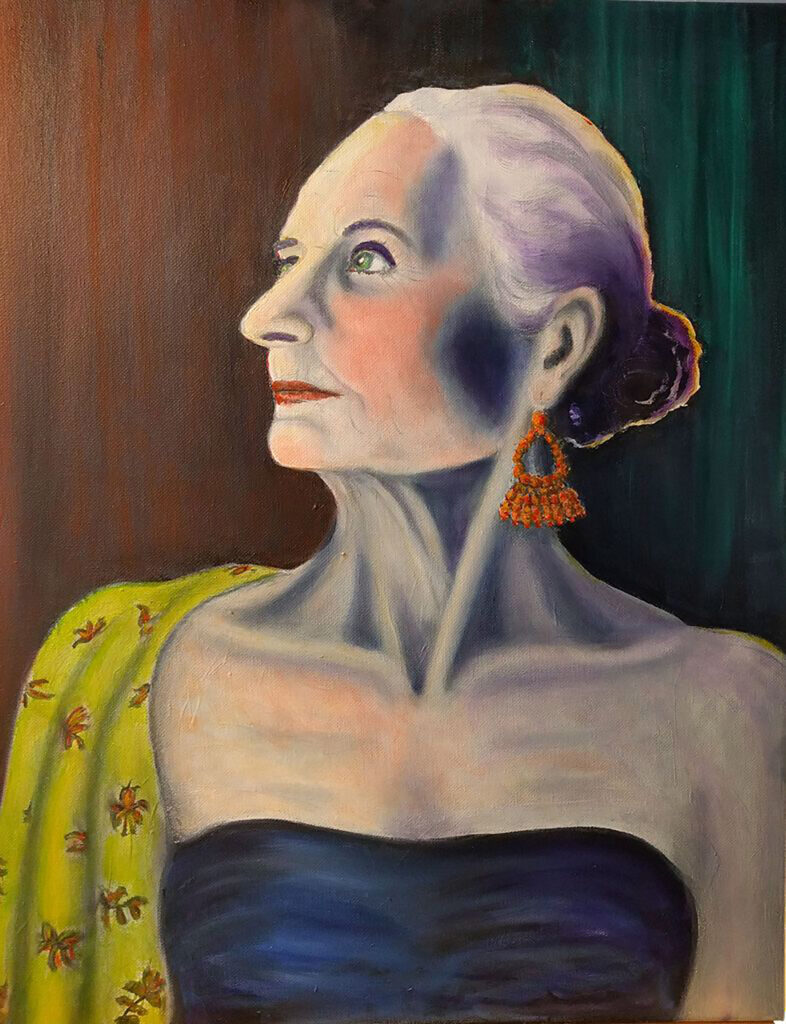 As always, some of the participating artists have done the tour before and some are first-time participants. That doesn't mean they are new to their craft. Gail Liston, for example, is a familiar name to many because of her ties to the Whidbey Island theater scene. Now she's showing people another side of her talent through her paintings.
"I have taken the tour many times," Liston said via email. "Seeing all the amazing art and beautiful studios is what inspired me to go back to visual arts after many years. I was a costume designer in younger days. I was trained in design, color theory, rendering, etc. Theater was always my passion, and I have worked as an actor, teacher and director for many years. Therefore, I love to tell stories through my work. I want to draw people into another world when they see my paintings."
Liston said she was deeply affected by the art she saw when she went on the tour. While she couldn't afford to buy everything she loved, she decided she could fill her home with her own art.
"With this lofty goal in mind, I started painting in earnest," she shared. "I took classes and practiced and learned everything I could. Now, years later, I'm still learning, but my walls are full of art and I am a part of the tour that inspired me."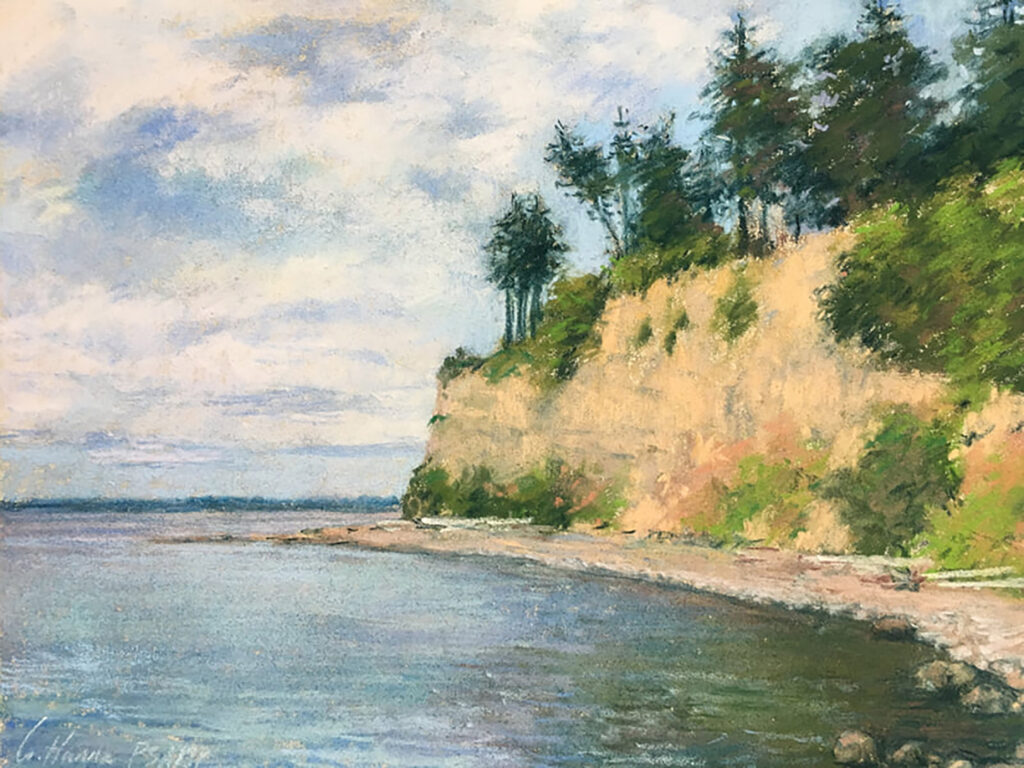 Painter Annette Hanna has participated in the Open Studio Tour for several years, sharing pieces that are inspired by the world around her.
"My inspiration is from nature and this island. You see wonderful things blooming. I don't even have to go far to find them," she shared, adding that she recently won an award for her depiction of Mount Shuksan, which is located near Mount Baker in Whatcom County. "The landscape has wonderful possibilities."
Cary Jurriaans is another painter who has taken part in the Open Studio Tour for many years.
"It's a great way to reach out to people," she said. "I enjoy seeing them in my studio and every year some people come back because they like my art."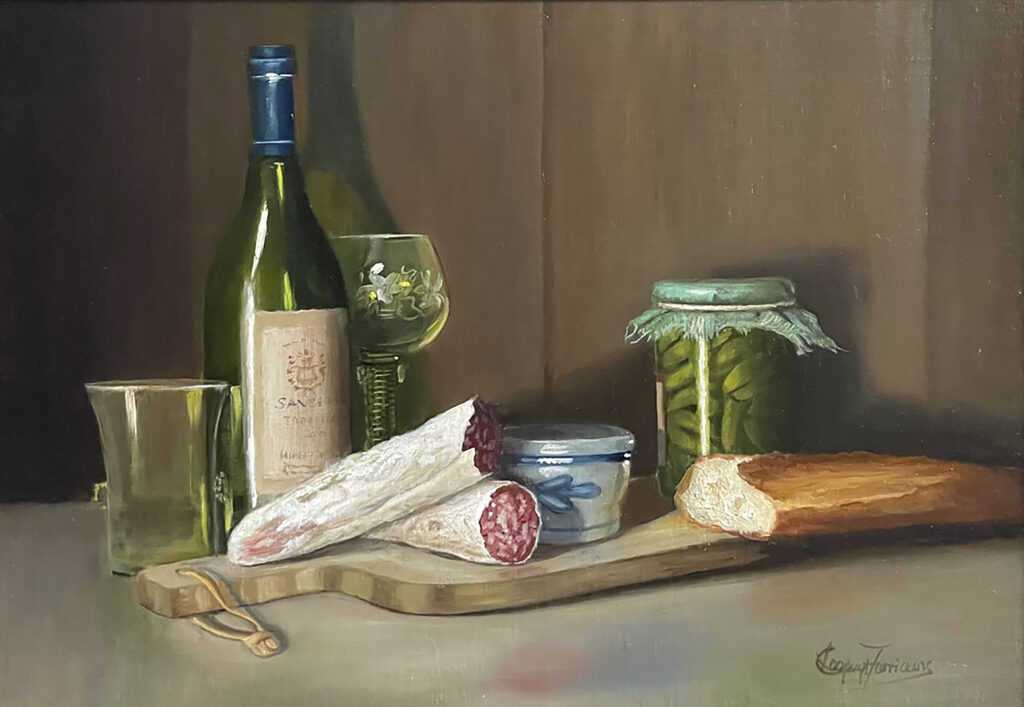 Jurriaans said she, too, draws her inspiration from nature – mostly from food and flowers. But she also enjoys branching out, trying old art forms that are new to her.
"I trained as an oil painter, as a classical realist, in Florence, Italy and at the Gage Academy in Seattle," she shared. "However, I like to do my own thing. Right now, I'm experimenting with painting on copper."
Mother Nature also serves as the basis for the work of artist Crystal Lockwood, who just moved to Whidbey Island two years ago. Lockwood creates sculptures from pieces of driftwood collected from beaches in Washington, Oregon and California. She is an experienced artist, having honed her craft for 43 years, but this is her first time on the studio tour.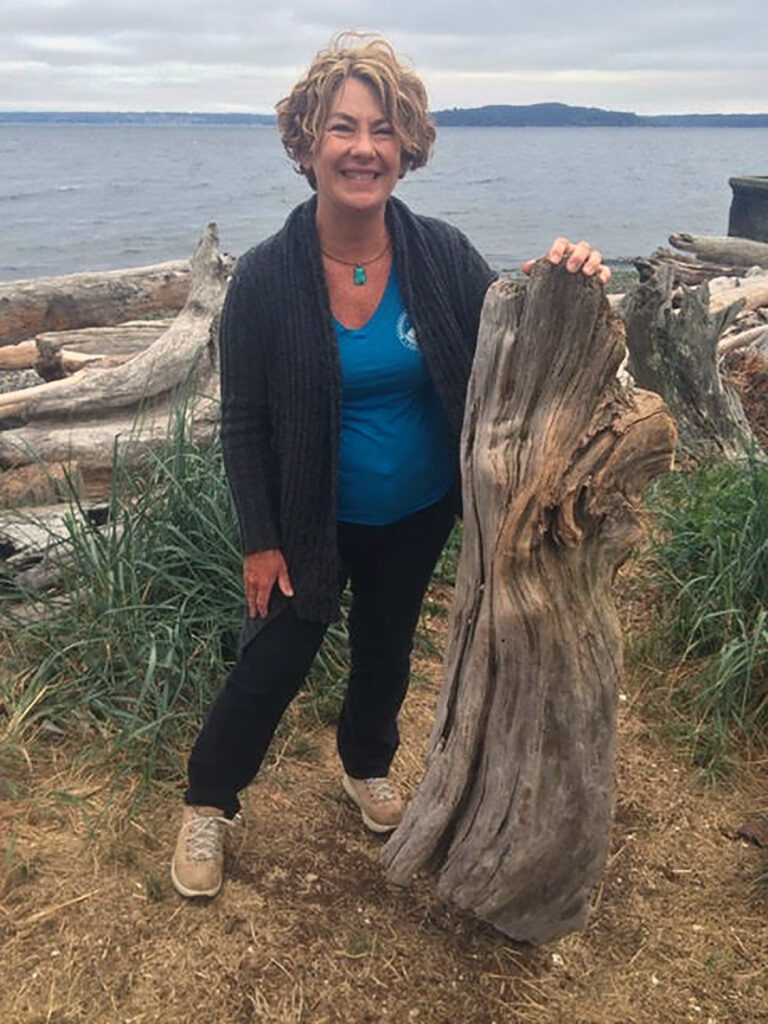 "I wanted to participate so that I could introduce myself and my work to Whidbey," she wrote in an email to Whidbey Weekly. "I love sharing my process and have always welcomed people to come to my studio. I think it is important as an artist to share your process, your inspirations and methods with others so that they may hopefully be inspired in some way. The beauty of art is that it is a universal language everyone can understand and appreciate."
With sculptures inspired by the movement within each piece of driftwood, Lockwood said she also draws inspiration from the works of classic artists.
"I am mainly a figurative sculptor. My inspiration draws from the works of Rodin, Michelangelo, classical Greek art and Art Nouveau," she described. "Each piece is a unique, one-of-a-kind creation, as unique as the tree itself. I collect pieces for their natural energy and flow, but more importantly, the pieces speak to me.
"My method is subtractive, I carve away the parts that are not the figure, while saving other rough and raw parts that are essential to seeing the story of the driftwood's journey," Lockwood continued. "There is a lot of letting go in my work. I want the piece to speak its truth. I never make preliminary drawings; I draw directly on the driftwood with chalk to outline my design, leaving a lot of room to change. I try not to dictate too much of what I want and try and listen to the driftwood and hear its story. The design process is very much about what to carve and what to leave alone. The direction of a piece can change dramatically due to natural flaws in the wood. I push and the wood pushes back. The wood always wins."
Lockwood said she loves her chosen medium, because it shows the interconnectedness with one another and with the natural world.
"My work is purposely metamorphic, showing that we are all in constant change, we are all being reborn every day," she shared. "I love the way nature teaches us how her imperfections are her greatest beauty. Choosing wood as a medium, I honor the gifts nature has given us. There is a raw energy in the driftwood and its beautiful imperfections."
The power of art, according to Parsons, knows no boundaries and the Open Studio Tour is an incredible opportunity to explore it.
"The handcrafted and the handmade is always, always in our lives," she said. "Art is a unique experience. We should respect that and enjoy it and love it. You can get something mass made off the assembly line in any country in the world, but always, when you stand there and speak to an artist about why, what, how and how a piece comes to be, you just can't get that anywhere else."
You can learn more about Whidbey Working Artists, a program of the Whidbey Island Arts Council, and the Open Studio Tour online at whidbeyworkingartists.com. Lockwood is also beginning to offer workshops on driftwood carving – anyone interested can reach her lockwoodsculpture@gmail.com.
"The journey the wood has taken to get to the beach reminds me of the journey of life – there are storms, there are good and bad seasons; we go with the flow of the river only to be tossed into an unforgiving ocean," Lockwood said. "Then one day, we are thrown onto a beach to rest in the sun, beautifully broken, shaped by the wind and the sea, changed by our journey, yet stronger and more powerful because of it. Like the driftwood, we are all beautifully broken."