Music festival encompasses the heartbeat of community
— Created August 30, 2023 by Kathy Reed
By Kathy Reed
It is one of the most anticipated events of the year on Whidbey Island and the surrounding region. Labor Day weekend has become synonymous with the Oak Harbor Music Festival, now in its 11th year.
The three-day, free festival kicks off Friday at 6 p.m. in downtown Oak Harbor and will run through the early evening Sunday. With two main stages, beer garden, arts and crafts vendors and several food choices, it means this weekend will be filled with dancing, food, fun and music, music, music!
"The vision of the Oak Harbor Music Festival was, is and will always be, bringing the best music to our incredible community for free," said OHMF board president Cynthia Mason. "Our motivation is to unite our island, increase revenue for local businesses and promote inspiration for generations to come."
Organizers of the festival have once again curated a lineup of performers that Includes a wide range of genres and artists, some local, some regional and some with national name recognition. (Find the complete lineup at oakharborfestival.com.) Larry Mason, who books the talent for the music festival, said there is so much to choose from, from long-established performers to newer names, that a varied lineup comes together kind of organically.
"As a musician, the music scene is incredible," he said. "The up-and-coming artists of today excite us more than anything. It's really rich, so in developing the lineup, which does require a lot of thought and intention, it naturally balances out."
Friday's opening night Is a perfect example. Immediately following the 6 p.m. opening ceremony at the Island Thrift (east) stage, the Gothard Sisters start things off.  (www.gothardsisters.com)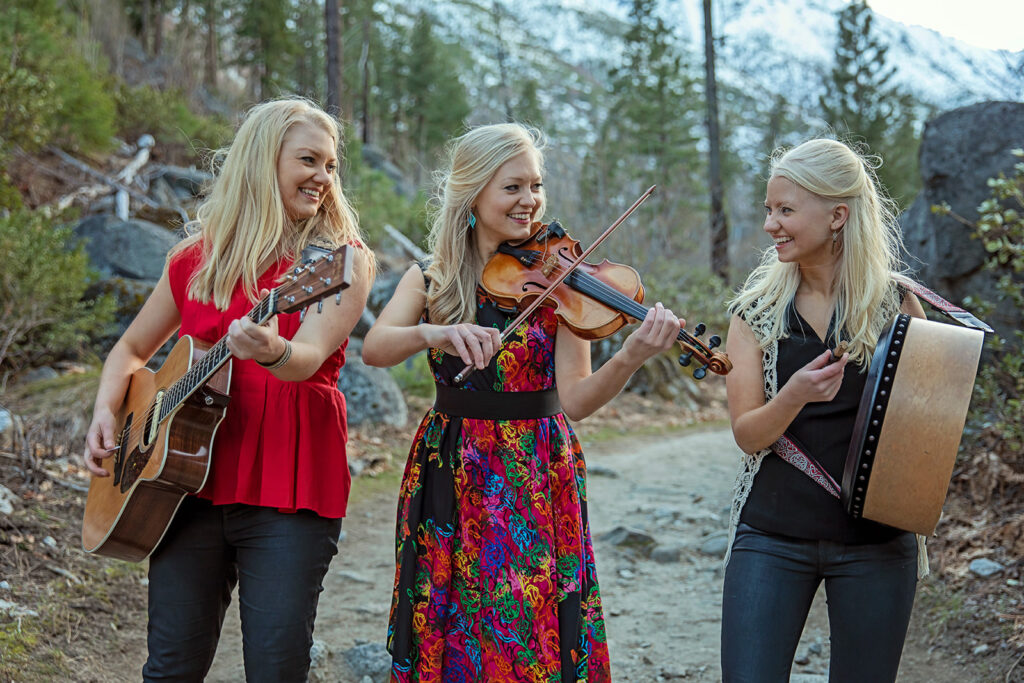 "A music festival like [this one] is a fantastic way to find new bands and styles of music that you love, sometimes completely by accident," said Greta Gothard in an email to Whidbey Weekly. "Our genre, Celtic folk music, is quite a bit different than everything else on the lineup, and we love introducing it to new people as well as sharing it with those who already love Celtic music."
Gothard said while their music is described as contemporary Celtic folk, they compose new music all the time with Celtic, classical, new age, folk and rock influences. The Gothard Sisters have played the Oak Harbor Music Festival before and said they love the experience.
"The Oak Harbor Music Festival is just so much fun," she said. "There's a wide variety of musical genres, and the audiences are relaxed and appreciative. We had a great time last time we were there, plus their hospitality for musicians is top-notch, and that always makes us feel so welcome. There's nothing quite as summery as getting to attend an outdoor music festival. From the street food to the craft vendors and getting a beer in the beer garden and listening to music – as a musician, I love being a part of that experience for people."
Immediately following the Gothard Sisters Friday night Is blues legend John Primer and the Real Deal Blues Band. (www.johnprimerblues.com)
"Primer is a blues legend from Chicago who has been inducted into the Blues of Hall of Fame in Chicago," said Larry Mason. "His music career is extensive, and he has played with Muddy Waters, Willie Dixon and Magic Slim and The Teardrops. The thought of being able to introduce Oak Harbor to a force of nature in the blues world is the most exciting part for us! We can't wait. You can't paint the blues without the Primer!"
Primer, who responded to Whidbey Weekly via email, said he is excited to bring the blues to Oak Harbor.
"I am looking forward to meeting everyone, to showing everyone a great show and to bringing our Real Deal Chicago Blues to Oak Harbor," he shared. "Blues touches people, it heals you. I hope everyone in the Pacific Northwest can feel the power of the blues and appreciate where it comes from."
Primer delivered an invitation that many – blues lovers or not – will find hard to resist.
"Let everyone know John Primer and the Real Deal Blues Band are coming and it's gonna be a mess, I tell ya! we plan on showing y'all what a wang dang doodle is! Hope to see you soon!"
Another music festival favorite appearing this weekend is LeRoy Bell and His Only Friends, who will play on the east stage Saturday at 7:15 p.m. (www.leroybell.com) Bell is an accomplished songwriter, who has written for the likes of Elton John and the late Teddy Pendergrass. As he prepares to hit the studio for another album soon, he reflected on what inspires his writing these days.
"I think more so today, it's probably more the state of the world, the state of the country, how I feel," he said. "I'm older now. I have a different view of things. Things that concern me more now didn't concern me years ago. I feel so lucky, so fortunate to have chosen a field that has allowed me to put a roof over my head and one I have stayed true to.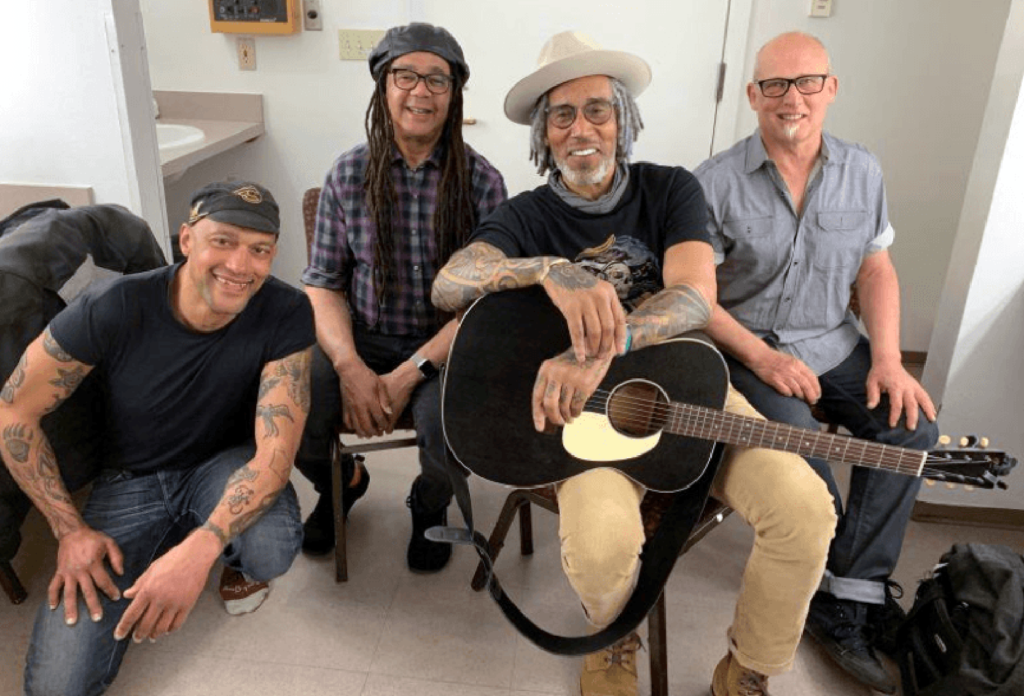 "It's fun writing and having another artist interpret [your music]," Bell continued. "But it's really special to be able to write and sing your own songs, especially if you're able to connect with the audience and people like it."
Bell said the Oak Harbor Music Festival is one of the band's favorite places to play.
"It is one of the best festivals locally," he said. "It's really a treat to come out and play. There are good crowds, we really love playing it. I'm planning to do a pretty good collection of stuff – we'll probably keep it more to 'up' songs. It's more of a party atmosphere. People want to dance. So we'll try to bring the excitement and just have fun."
One of Bell's "Only Friends" is bass player Terry Morgan, who grew up in Oak Harbor. Even in high school, Morgan had a gift for organizing music events, like a rock festival at the high school stadium when he was 18. He left Oak Harbor to attend the University of Washington and has been deeply involved in the music scene in the Seattle area for years now. As someone who has organized his fair share of music festivals and events, he said there's nothing quite as sweet as coming back to where it all started.
"When I found out my friend Larry Mason – we played together in high school – was working on this, it was like fulfilling the dream," he said. "We love coming back. It kind of brings it all back full circle. I get to see people I haven't seen in decades, old friends, people I went to grade school with."
Morgan said audiences can expect great music from LeRoy Bell and His Only Friends this weekend.
"I think our band is the best we've ever had," he said. "We like to tear it up and give people something they've never heard before. LeRoy is such a great songwriter, and he allows the band to take artistic freedom in interpreting them, so the songs constantly evolve. And he has one of the most passionate voices in the industry. Come see us not just because you like music, but because you want to have a good time."
New to the Oak Harbor Festival this year is the fledgling group Babes in Canyon, who also have an Oak Harbor connection. (www.babesincanyon.com) Bass player Michelle Nuño lived in Oak Harbor for several years while growing up. We caught up with Nuño, along with bandmates Nathan Hamer and Amanda Ebert, by phone as they were on the road in Montana and Wyoming last week. Hamer is no stranger to the area either, having grown up in the Skagit Valley. He said it will feel good to be back on familiar turf.
"It's going to feel great, after being away," he said. "We always love coming back to the northwest. A home show is typically always the Seattle area, so it's fun to play further up north, where Michelle and I are from."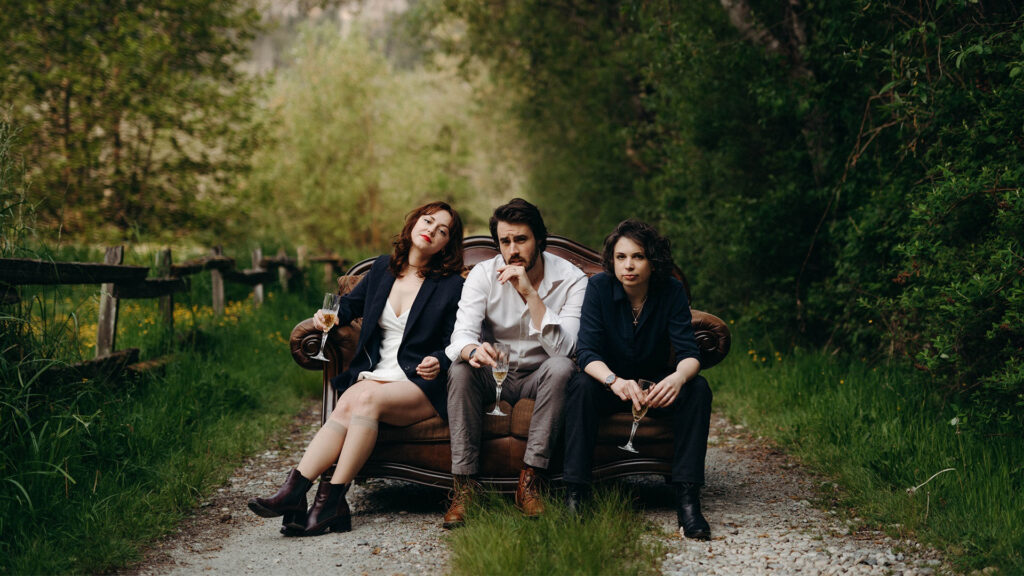 Babes in Canyon, who play Sunday at 2:15 p.m. on the east stage, released their first EP in February. They are always working on new music and they hope Oak Harbor audiences will appreciate their unique sound.
"Its roots are kind of in folk, but it's got almost a dance vibe," described Nuño. "We've put a spin on what people think of as classic folk."
"Writing for Babes in Canyon feels like a way to be honest, a way to tell stories," said Ebert, adding she is looking forward to playing this venue. "I love how communities seem to come together over water and music. I love there's always that element of nature."
"Nature is really what inspires and drives our music now," Hamer said, adding that playing outdoor festivals like Oak Harbor 's is a good fit for their music. "It's really fun, especially if we're typically playing dark clubs. It's a breath of fresh air, with a bunch of people having fun. There's a different energy there. People are there because they love music and want to be part of that. It's a really fun, energizing experience."
Closing the festival at 5:30 p.m. Sunday will be headliner Tyler Bryant and the Shakedown.
"Tyler Bryant is an incredible and gifted guitar player. His band Tyler Bryant and The Shakedown is a true, back to basics, rock n' roll band like I grew up with," said Larry Mason. "There are no tracks, [just] two guitars, bass and drums. The classic lineup! The band grew up in the traditional rock n' roll setting which translates to their live performances. Their performance will take the town captive!"
Other highlights of the music festival this weekend include the popular teen talent showcase Sunday at 12:15 p.m., and look for the Buskers Cove Stage as well, which will feature additional acoustic music Saturday and Sunday.
Though the festival may come to an end Sunday evening, the work to inspire the community with the power of music will continue.
"The power of music continues through two programs that encourage equal access to this inspiration, both applicable for Island County," said Cynthia Mason. "We have our scholarship, in addition to our newly created Quarter Note Fund for fifth and sixth grade students who do not have the means to have an instrument. We've awarded over $75,000 in scholarships since our inception and $10,000 in the Quarter Note Fund just this last year."
And to think, this free, premiere music weekend is all done with volunteers.
"From setting up the stage, hanging banners, distributing posters, pouring beers, clean up, breakdown and everything in between, our festival simply would not exist if it weren't for our volunteers," Cynthia said. "We cannot thank each one of them, over the last 11 years and the years to come, for being the heartbeat of this festival."
Find more details and a complete performance lineup at oakharborfestival.com.