Celebrate the harvest at Greenbank Farm
— Created September 6, 2023 by Kathy Reed
By Kathy Reed
The unofficial end of summer has come and gone, school is back in session and it's time to turn our attention to the coming of fall. Here on Whidbey Island, that means it's time to enjoy the harvest and all that comes with it, such as the Greenbank Farm Harvest Faire, happening Sunday from 10 a.m. to 4 p.m.

This free day of family fun will feature tours of the farm, hayrides, children's crafts, family games on the lawn, a beer garden, live music, food, local artisans and even a pie eating contest. According to organizers, the day is a perfect way to celebrate Whidbey Island's bounty.
"Greenbank Farm just screams out for this kind of event," said Susan Laarman, of the Port of Coupeville, which owns and manages the farm. "We had a small version of this event in 2019 with the intention to grow it, so everyone is very excited to move forward.
"I don't know if everyone on Whidbey is aware of the businesses that are tenants at the farm," she continued. "They'll be at the core of this event – the farmers, restaurants, art gallery. And then the community is invited to participate as well, as we do see this property as an asset for the island."
Laarman added there are a number of nonprofit organizations that will participate in the Harvest Faire along with several farms and organizations that already call Greenbank Farm their home.
"There will be hayrides so people can tour some of the trails that run along the outskirts of the farm," she described. "They can also see the flower farmers – Salty Acres Farm and Whidbey Dahlias – everything is in bloom right now. Island County Master Gardeners have a demonstration garden and they will have volunteers on hand to talk about the demonstration garden and native plants. One Willow Farm, which has the farm animals that a lot of people see when driving on the main road, they will bring five or six of their Scottish Highland cows down close to the event so people can see and learn about them."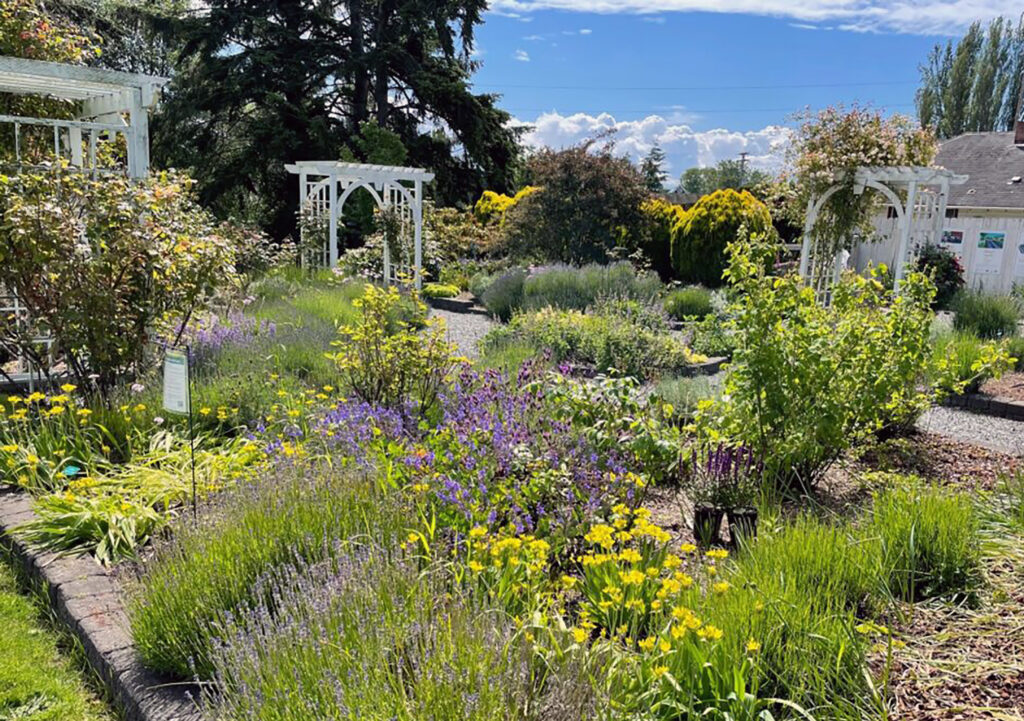 Laarman said there will be members of 4-H there as well as several other fun activities.
"There will be live music and a beer garden adjacent to the wine shop," she said. "Kids will be allowed to go in and listen to music, which can be a fun, relaxing activity. There will also be a big yellow and white circus tent with a lot of children's activities in there. They can make a scarecrow or windsock, for example. And there will be lawn games in the open space by the playground area, which has new playground equipment. There will be cornhole and darts for sure."
For those interested in a bit of tasty competition, the pie eating contest will be held at 1 p.m. and will include the first 10 people to sign up at the information booth. Whidbey Pies is donating 10 pies for the contest and prizes will be awarded for first, second and third place.
One of the organizations participating in the Harvest Faire Sunday will be Whidbey Island Grown Cooperative, which will be promoting its Eat Local Month initiative for September. (www.whidbeyislandgrown.com)
"I'll have the Whidbey Island Grown truck and booth at the faire to connect with people about the co-op, the Food Hub, and ways to eat local, including Eat Local Month activities," said Shannon Bly, executive director of WIG. "I'll have WIG merchandise and vintage Whidbey Island Farm Tour cards for sale at our booth."
Bly said WIG is excited to participate in the Harvest Faire because Greenbank Farm is an important part of Whidbey Island agriculture.
"Two of our food hub producers/co-op members, One Willow Farm and Whidbey Pies, have locations at Greenbank Farm," she explained. "Another farm located at Greenbank is Growing Veterans Farm, who we support by delivering their weekly vegetable harvests to North Whidbey Help House with our Food Hub truck.
"Greenbank Farm also supports organizations that spread education, technical support, and land preservation, which are all very important to WIGC's producers and to the entire island community," Bly continued.
Ballydidean Farm Sanctuary in Clinton is another nonprofit organization taking part in the Harvest Faire.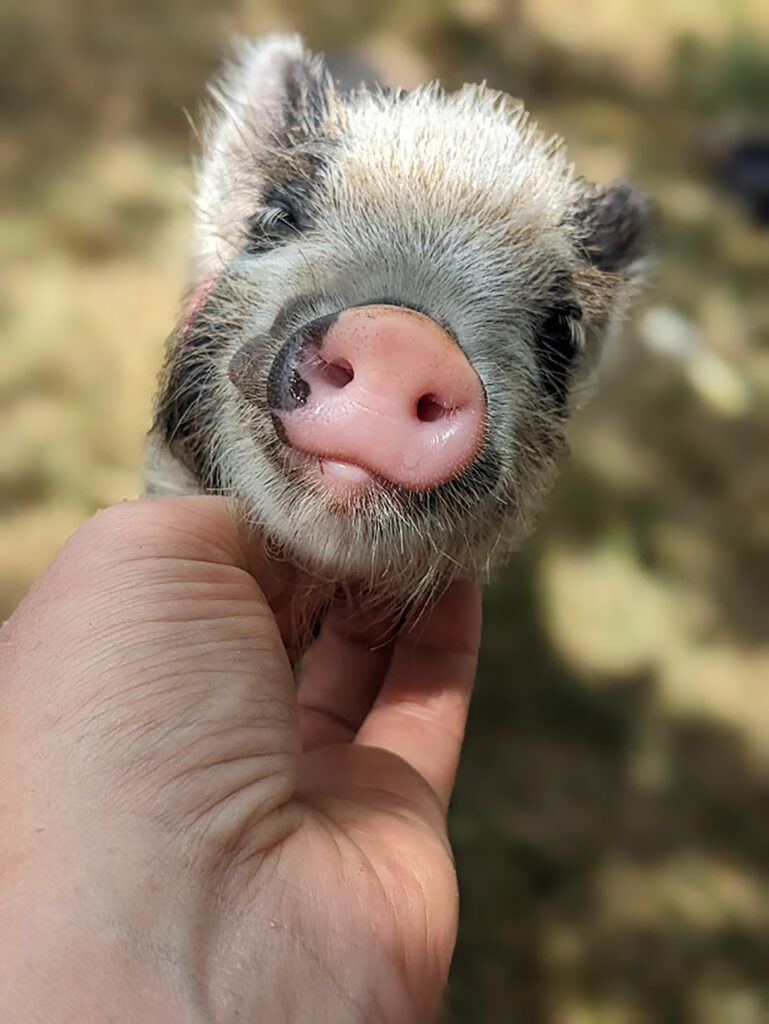 "Ballydídean Farm Sanctuary is a five-year-old nonprofit farmed animal rescue," shared founder Ansel Santosa. "We are home to 120 animals (chickens, ducks, geese, turkeys, goats, sheep, pigs, cows). We take in unwanted, abused, and neglected animals from owners, fosters, shelters and law enforcement, get them healthy and give them a good forever home, whether that is with us or with one of our adopters. We are an organization almost completely funded by individual donors. We rely on events like this to help us raise awareness, volunteers, and funds for our cause."
Those attending Sunday should be sure to watch for Ballydidean Farm's special guest, according to Santosa.
"We will be bringing Petunia, our four-month-old rescue runt piglet as an ambassador animal to help promote the sanctuary and specifically LEAP, our new educational program for high school students," he explained. (www.ballydidean.farm/leap)
"We're really excited so many organizations want to participate in the Harvest Faire," Laarman said. "This is something we hoped for and wanted and we're hoping everyone will invite their friends and spread the word."
Laarman noted the Harvest Faire could not happen without the help of volunteers. She encouraged anyone interested in volunteering for this or future events should email adminassistant@portofcoupeville.org.
"It will just be fun to celebrate the season, get a snippet of some of the bounty available on Whidbey Island, meet our neighbors and learn a little bit more about farm life, wildlife and the local plants that grow here," Laarman encouraged.
"Whidbey is known for charming community events like this," Santosa said. "Greenbank Farm is centrally located, has amazing views, and is one of the oldest farm properties on the island. I think with tourist season coming to a close, it's going to be a great last hurrah for the locals before we go into hibernation."
Find more information on Greenbank Farm at portofcoupeville.org or on Facebook.