DjangoFest celebrates 23 years of world class music, artists
— Created September 13, 2023 by Kathy Reed
By Kathy Reed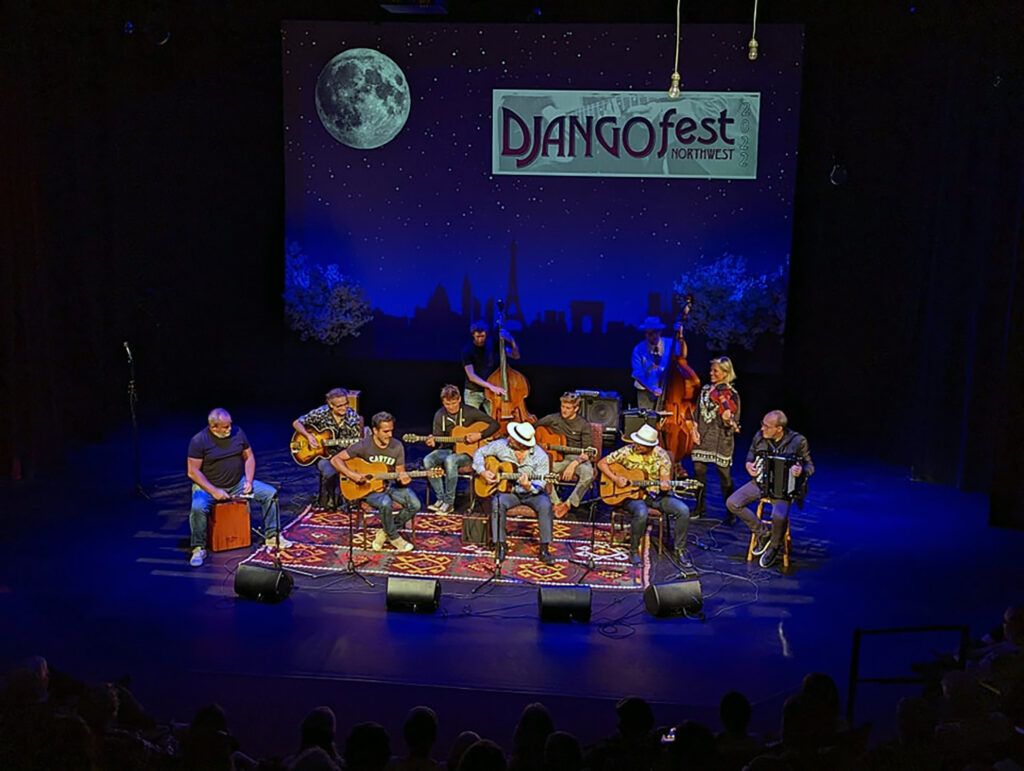 Whether you call it Django, gypsy jazz or manouche jazz, DjangoFest Northwest is the official U.S. celebration of this musical genre, and it happens every year right here on Whidbey Island.
The festival is set to begin Wednesday, Sept. 20 at Whidbey Island Center for the Arts in Langley and will offer five days of the best Django music to be found anywhere in the world. Whether it's an impromptu "djam" at a downtown coffee shop or restaurant, a free opening night kickoff party, a workshop with an opportunity to learn from the best or a main stage concert featuring musicians from all over the world, there is something sure to please old and new Django fans alike. (See the full lineup of artists and purchase tickets and passes online at djangofest.com.)
"I've been with the festival all 23 years and every single year brings special moments and memories," said Deana Duncan, WICA artistic executive director. "This year we'll have local, national, and international artists performing at the festival. Musicians are coming from France, Brazil, London, Canada, the Netherlands, across the U.S. and right here on Whidbey Island."
The pandemic threw a big wrench into festivals like DjangoFest and travel restrictions made it difficult to bring in artists from other countries the last couple of years, but Duncan said organizers weathered the COVID storm and DjangoFest continues to make its mark in the music world.
"During the pandemic, we live streamed artists from around the world and I remember sitting there in the theater watching Bino from Brazil (who is coming here this year!) and Aurore Voilque from France share their music through their phone cameras and realizing that our little festival and Whidbey Island has left its mark on thousands of people all over the world," she said. "It's wonderful to be able to offer the full festival once again to our community."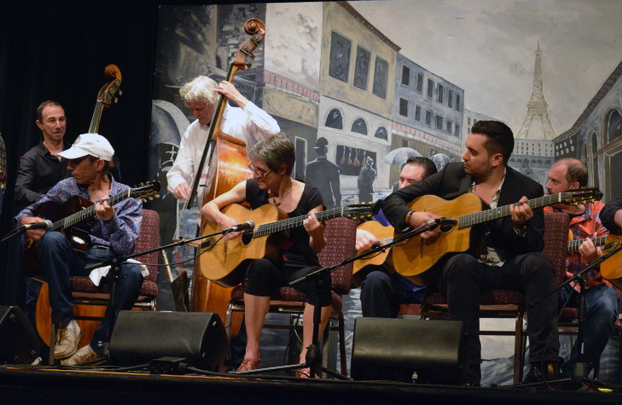 It would be difficult to find someone who is unaware of what jazz is, but DjangoFest NorthWest celebrates a jazz genre that is a little more eclectic in nature. Gypsy jazz, as it's commonly called, represents a musical style created by Jean "Django" Reinhardt.
"Manouche jazz is the basis for 'gypsy jazz' and began in Paris in the early 1930s," Duncan explained. "Django Reinhardt and violinist Stephane Grappeli led the Hot Club de France and created a sound where drums are absent and the guitar and bass play the percussive rhythm. It was a new sound and one that has endured and become a tradition."
Since beginning DjangoFest more than two decades ago, WICA has been able to forge strong ties within this musical community, including having staff visit the original Festival Django Reinhardt in France in 2016.
"It was there that we solidified DFNW as the official U.S. Django Festival and created life-long ties to the artists and artistic teams," said Duncan. "The City of Langley and all of Whidbey Island have embraced DFNW as a heritage festival that draws artists and audiences from across the country and the globe."
"I am so very happy to say that this year we finally were able to re-invite a lot of the artists that were scheduled to perform in 2020, to honor the earlier commitments we had made," said Simon Planting, DjangoFest NorthWest artistic director. "I'm very excited to have the Marc Atkinson 4, coming in from Canada; Bina Coquet 3 from Brazil, featuring Maestro Florian Cristea from Romania; and Paulus Schäfer and Tim Kliphuis, coming in from the Netherlands. All these artists were originally in the 2020 line up.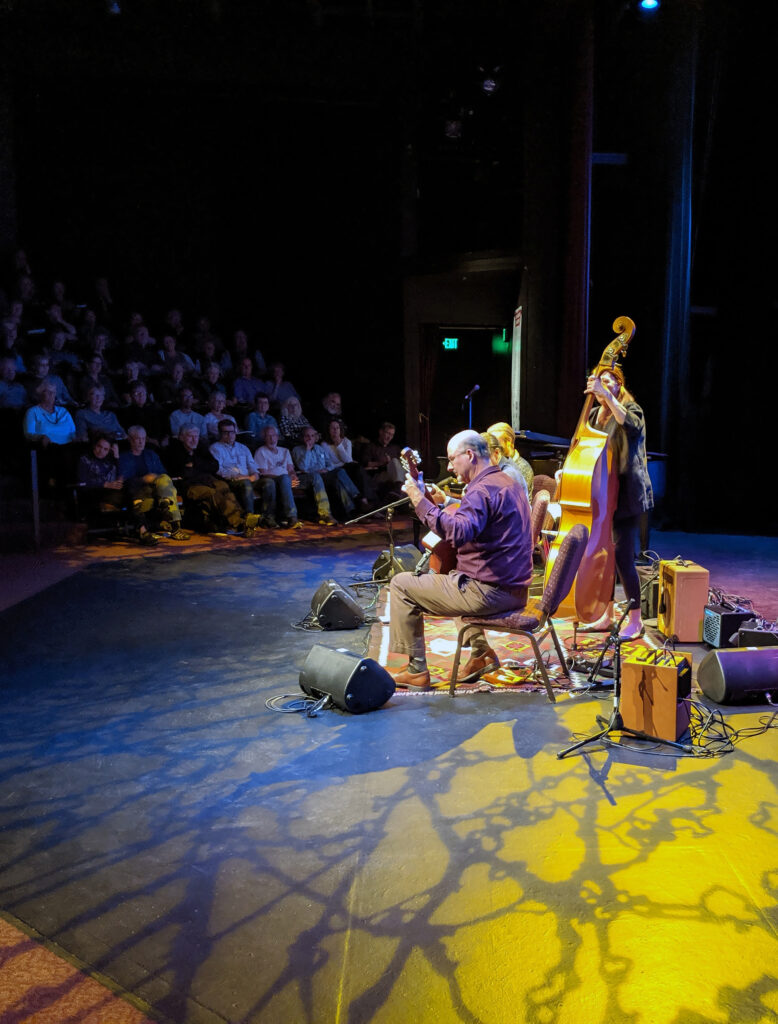 "I'm also excited about the return of Duved Dunayevsky to our stage and we are presenting Daniel Garlitsky for the first time at DjangoFest, both from France," Planting continued. "And we have, of course, a great line up of American musicians – Jason Anick's Rhythm Future with Max O'Rourke, Henry Acker and Greg Lougman, and Luca Pino's Pino Noir, with local hero Eric Vanderbilt-Mathews."
Planting said there are a lot of local acts participating as well, such as the Bistro String Trio featuring Michael Gray, Julian Smedley and WICA's own James Hinkley. And one mustn't forget local favorite Troy Chapman and the Hot Club of Troy.
For his part, Chapman said he's not at all surprised DjangoFest NorthWest has continued to remain a popular event, simply because of the caliber of music and those who perform it.
"It's great music; it's awesome music," he said. "It's fun music to play and it's a very community-oriented kind of music. It's challenging music, but it invites everyone in. Everyone is welcome to join in, everyone is welcome to play. It's a little bit more obscure style of music, so it's good to have a chance to get together with people who appreciate it.
"The people of South Whidbey in particular, and the Pacific Northwest in general, have an opportunity to see absolutely world class musicians, just the best in the world, and there's no getting around it," he continued. "This is the best of the best and you will be amazed at the quality of music that the festival's presenting."
Taking place in what is traditionally considered to be the beginning of the "shoulder" season for tourism, DjangoFest also provides a solid economic boost to the City of Langley, specifically, and Whidbey Island as a whole.
"DjangoFest NorthWest continues to draw artists and audiences from around the globe, and is an economic engine for the community," Duncan said. "This heritage festival adds approximately $325,000 to the local economy by patrons eating at restaurants, shopping in stores, and staying in hotels and bed and breakfasts during the five-day festival.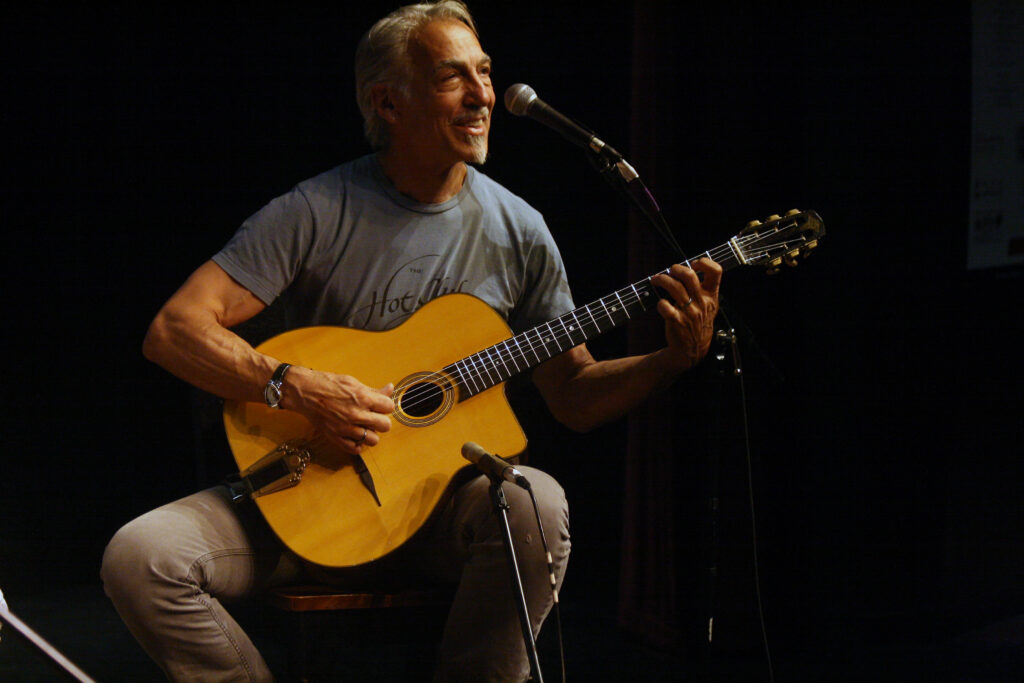 "Our entire village offers artists and visitors such a welcoming space for enjoying Django music, and our community is excited to have the full festival back," she continued. "We are so thrilled that the festival has continued to grow over the past two decades and are thankful for the Whidbey Island community that loves the festival just as much as we do."
"DjangoFest is a unique event that transforms our community," agreed Catherine James, treasurer, WICA board of directors. "International, national and local performers congregate on our island for a celebration of gypsy jazz that extends far beyond the confines of the theater."
Something else that sets DjangoFest apart is the willingness of the musicians to share their expertise with others. Workshops are back this year and add another layer to this heritage festival.
"We'll have more than 10 workshops that range from beginner level to those for advanced musicians," Duncan noted. "These are so important because they connect the musicians with attendees who are interested in learning more about django music. Plus, there is the opportunity to be in a room one on one with these world-class artists. It's rare."
Information on the DjangoFest NorthWest lineup of artists, ticketing and festival pass information and more is available online at djangofest.com or wicaonline.org. Organizers encourage everyone to check out the festival and remember the free kick-off event Wednesday, Sept. 20 at 5:30 p.m.
"We are so fortunate to be able to present this festival in the spirit of Django Reinhardt," said Planting. "So many musicians, aspiring musicians and lovers of gypsy jazz come together to celebrate and enjoy his legacy."
"It makes us happy to see people from all over the area appreciate DjangoFest as much as we do," said Peter Ehrlichman, vice chair, WICA board of directors.
"There is NOTHING like DjangoFest NorthWest. NOTHING," said Duncan. "If you like jazz, swing, world-class guitar, bass, violin, and accordion, if you like the mix of European and American talent and you love a party, you're going to love this! Plus, you don't have to travel halfway across the world, we are bringing the artists right here."