Military Appreciation Picnic rolls out the welcome mat
— Created September 13, 2023 by Kathy Reed
By Kathy Reed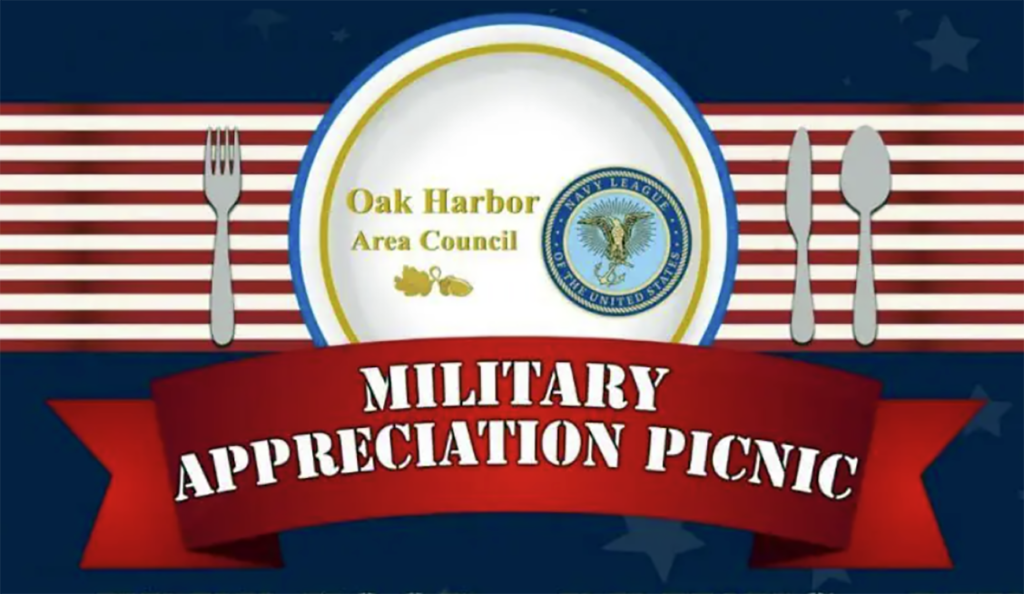 The Oak Harbor Area Council of the Navy League, along with the Oak Harbor Chamber of Commerce, invites all Whidbey Island active duty military, veterans and their families to enjoy free food and fun in appreciation of their efforts on behalf of the nation.
The annual Military Appreciation Picnic will be held Saturday from noon to 4 p.m. at Windjammer Park and will feature free food, live music, informational booths from local nonprofit organizations and businesses and children's activities. Even Naval Air Station Whidbey Island will get in on the action.
"We are excited to have NAS Search and Rescue there with a static display," said David Johnson, chair of the organizing committee for this event. "They'll land about 11:30 a.m. and will stay around to talk to people and will lift off around 4 p.m., provided, of course, they don't get called out.
"We'll also have working dogs again from NAS Security," he continued. "There will be a welcome by the base skipper and the mayor, as well. Plus, we have two bands this year. Full Spectrum will play much of the afternoon and we'll also have the All Island Community Band."
One of the big attractions is the food, which will be provided by the BBQ Joint and members of Navy League. Johnson said they will be serving up the traditional pulled pork, hot dogs, coleslaw, chips, dessert and drinks. There is no charge and all active duty military, veterans and their families are welcome, as are other interested members of the community.
"We won't turn anyone away who wants to eat," said Johnson. "It is a free meal, really put on by the community."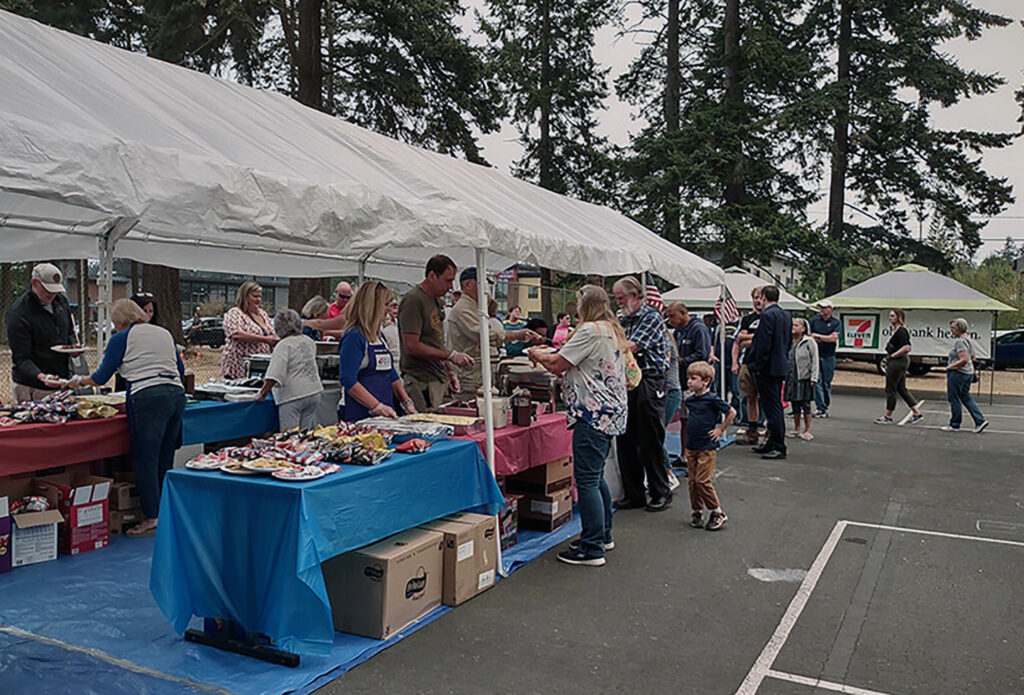 Oak Harbor Navy League, whose mission is to provide support to the sea services, has done this event for more than 20 years as a way to make members of the military community feel welcome on Whidbey Island. Johnson said that objective has never changed.
"Sailors come from all over the States, plus other countries, who have never been here," he said. "They don't know much about the area and some of them may have come from places where they never even see snow. This event provides warmth from the community, the opportunity for the community to say, 'We appreciate you, let us know if we can help.' It also lets military members and their families know the community hears them and wishes to know them."
The picnic serves as a great informational resource for those who may be new to the area. Nonprofit groups and local businesses will be on hand to share information about the services they provide.
"It's a great way, especially for some of the younger military members who are maybe single and are usually on base 24/7, to say, 'there's a community out here that will welcome you' and might be able to meet some needs they could have beyond what the base and the military can provide. It can also encourage them to get off the base and get out and around, visiting places. We want to say, 'You're welcome here.'"
"It is important to show our active duty military, retired, veterans and their families this kind of community support," agreed Oak Harbor Chamber Events and Logistics Manager, Cheryl Grehan, who is also a Navy veteran. "The military and their families often make significant sacrifices, including long deployments, time away from loved ones, and exposure to dangerous situations. Showing support is a way of recognizing their dedication and service to the country and ensures the nation's defense forces are well-motivated and appreciated."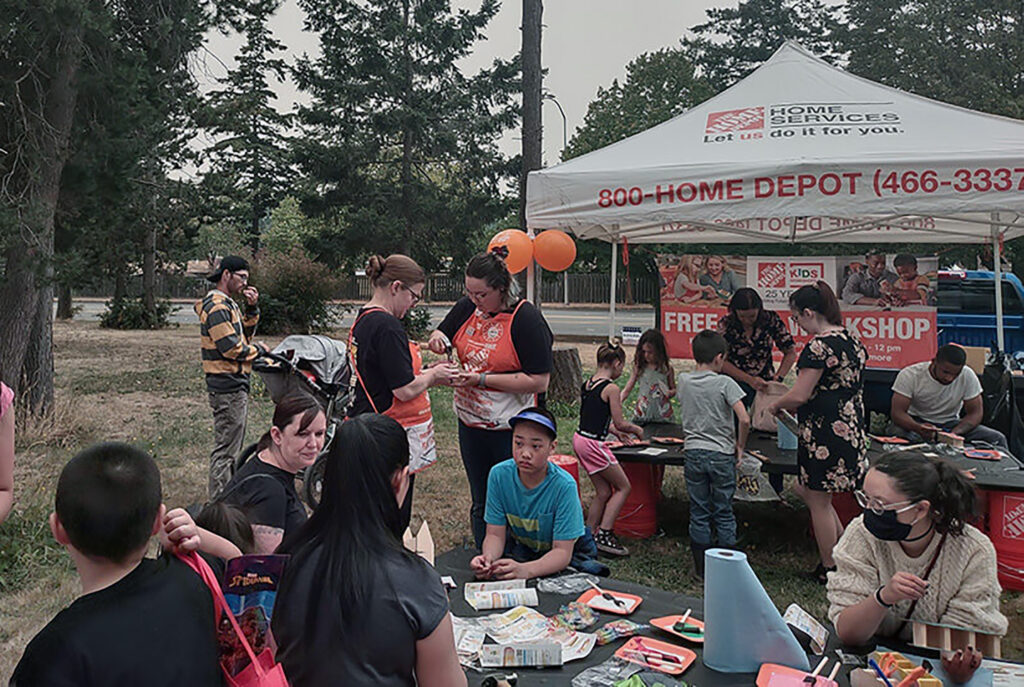 Johnson said the city of Oak Harbor has a solid history of advocating for the base and its place here on Whidbey Island.
"City leaders are always headed to Washington, D.C. to advocate for the presence of the military here," he said. "From my perspective, we are a smaller geographic area and population than many bases are, such as Norfolk or San Diego, but even so, there are 11,000 people out at the base. That's far beyond just sailors, of course, but you can see what a huge economic impact that has and that's one reason why our retailers and nonprofits are so grateful for the Navy presence."
"It is highly important for the Chamber to help recognize the military's significant role in the town's economy," Grehan added. "Military personnel and their families contribute to the local economy through housing, shopping, and various services. They also bring valuable skills and experiences that benefit the local workforce. And Oak Harbor has experienced resilience to economic challenges due, in part, to its reliable employed military."
For those in the community who wish to show their support, Grehan suggested families make posters to display in the park, talk to members of the military and/or veterans and learn their stories, or to simply volunteer to lend a hand.
With plenty of space for people to spread out and enjoy the day, Johnson said he's hoping for good weather and a good turnout for what should prove to be a great day of food and fun for the whole community.
"I enjoy that relationship-building and providing a greater knowledge of what is available in the community," he said. "We'll have a lot of things for the kids, there will be free food, free music and it will be an afternoon of fun with your families – the family of Oak Harbor and the family of the Navy."
Find more information at oakharborchamber.com.