Cider Festival provides a spirited taste of Whidbey
— Created September 27, 2023 by Kathy Reed
By Kathy Reed
The Whidbey Island Cider Festival is back and brimming with fun and flavor for everyone. From 10 a.m. to 5 p.m. Saturday, folks can enjoy tastings of cider, beer, mead, wine, spirits and even kombucha, plus free entertainment, food for purchase, children's activities, guided tours and other activities at Pacific Rim Institute (PRI) in Coupeville. Tasting tickets are $40 in advance (https://brownpapertickets.com/event/6048476) or $45 at the door. Tickets are for cider and spirit tastings only – there is no cost to attend the rest of the festival. (whidbeyislandciderfestival.com) PRI is located at 180 Parker Road.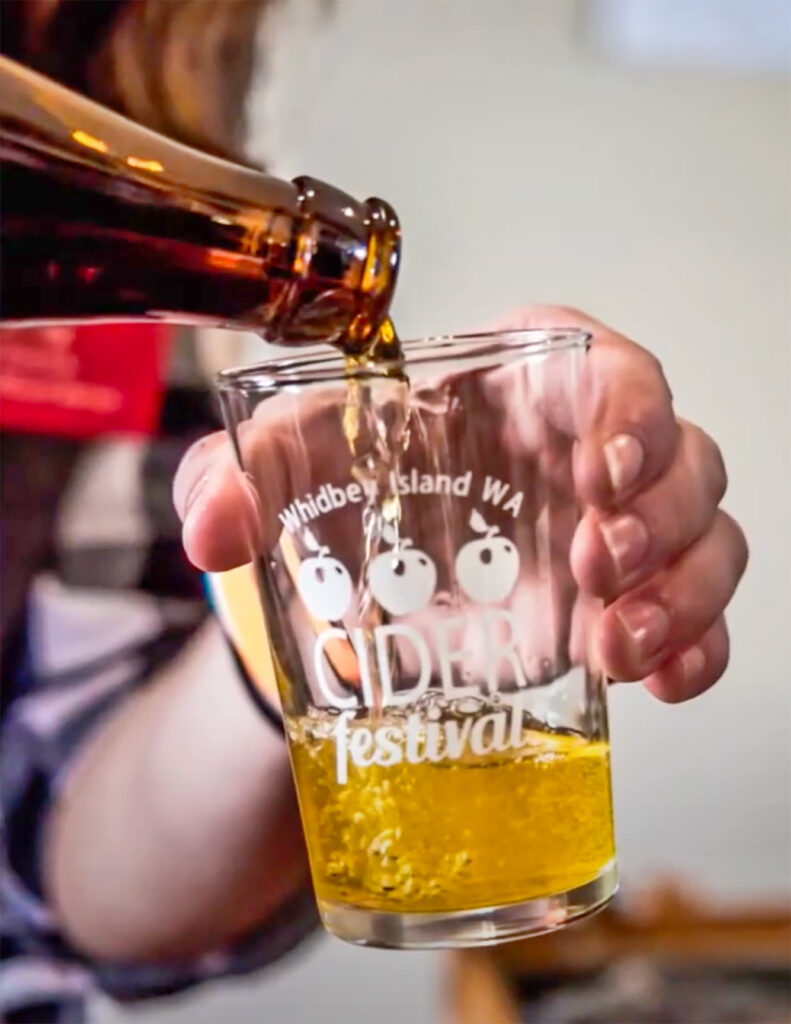 The Cider Festival, which began in 2017 and was interrupted by the pandemic for a few years, is a fundraiser for Pacific Rim Institute for Environmental Stewardship, an organization that helps teach communities how to live more sustainably while preserving and enhancing the natural ecosystem.
"This year's proceeds will go towards enlarging the Native Plant Center, where the Golden Paintbrush and other plants native to coastal prairies are grown," organizers of the event said in information furnished to Whidbey Weekly via email. "PRI – a jewel of Central Whidbey Island – passionately strives to protect and restore its 175-acre site consisting of forest, savanna and threatened glacial outwash prairie which contains a rare, undisturbed five-acre native prairie remnant." (pacificriminstitute.org)
There will be several educational activities throughout the day, including a prairie tour at 11 a.m. with longtime volunteer Gary Piazzon, a tour of the Native Plant Center at 2 p.m. with PRI Restoration Technician Mosa Neis, an apple pressing booth, information on Native American history and culture on the prairie, plus Dan Vorhis and Lisa Phillips will have information all about apple trees and bees, respectively. Children's activities will include face painting and a scavenger hunt and there will be entertainment throughout the day, including a 4 p.m. performance by Whidbey's own Shifty Sailors.
But the main attraction of the day is likely to be the tastings. There are nine cideries/distilleries participating in the festival, and offerings range from hard cider to beer, wine, mead and more. This year, more than half of participating businesses are from Whidbey Island.
"The demand for hard cider and the growth of the cider industry is pretty evident with just our island alone," said Lindsay Krug, with Driftwood Hard Cider Co. in Langley. "We were the only cidery representing Whidbey Island in 2019 and now we are lucky to have additional amazing cideries on Whidbey Island, with, I'm sure, more on the way."
Driftwood Hard Cider Co., founded in 2017 by Jake and Lindsay Krug, not only produces its cider locally, the main ingredient is grown here as well.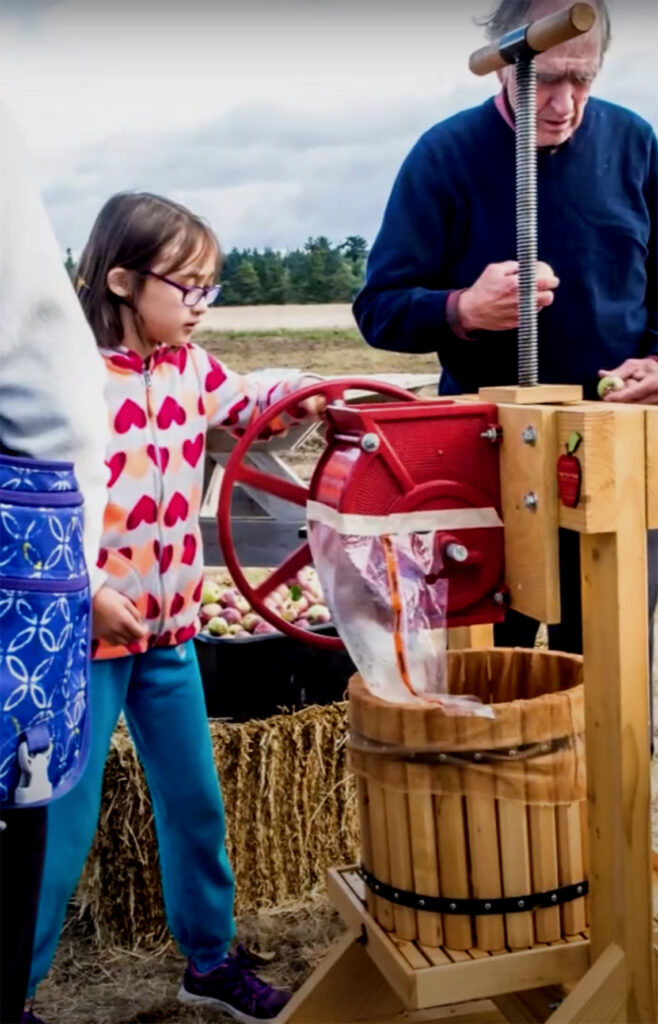 "Our 100-plus-year-old orchard in Langley is the core of our cidery," Krug said. "For many years, these fruits were the source of our family's award-winning apple/pear wine made under the label of our sister company, Spoiled Dog Winery. Our love of a good, hard cider allowed for a natural transition of extending our passion for winemaking to include cidermaking. We personally prune, maintain, and harvest all of the apples from our orchard. We make three different hard ciders, all available for tasting or purchase in our tasting room (shared with Spoiled Dog Winery)."
"We look forward to pouring for our local Island community alongside neighboring producers and highlighting the bounty of Whidbey Island," said Mike Huffman, general manager of
Whidbey Island Distillery, which has been recognized for producing some of the finest spirits in the world.
"We will be featuring our Bunker Rye Whiskey," Huffman continued. "The whiskey uses barley grown at the Bishops Family Farm at Ebey's Prairie, right down the road from the event. We will also feature our award-winning berry liqueurs, distilled from locally produced wine."
Making a first appearance at the Whidbey Island Cider Festival is Hierophant Meadery, a family-owned business that makes botanically infused mead, which is a honey-based alcoholic fermentation.
"Hierophant means, 'to show or reveal what is holy or sacred,'" explained Michelle Scandalis, who owns Hierophant Meadery with Jeremy Kyncl. "The Hierophant Meadery brand depicts the honeybee as the Hierophant. We believe the honeybee should be revered, as the declining population of honeybees and wild pollinators most certainly reveal to us that change is needed in the way things are done in our food system. We use a lot of botanicals in our meads. This is a true historic style called 'Metheglin.'"
Other participating cideries include Misfit Island Cider of Langley, Greenbank Farms Cidery, Penn Cove Brewing Company of Coupeville, Kombucha Town from Bellingham, Sisters Cider House from Bainbridge Island and 2 Towns Ciderhouse from Corvallis, Ore. Again, tasting tickets are necessary to try the many varied alcoholic products being offered. Several different food vendors will also be available for onsite purchases.
"We are so glad the Whidbey Island Cider Festival is back," said Krug. "We have had many visitors to our tasting room over the years that first tasted our ciders when they attended the festival in 2019. They make a point to continue to support local and that is so appreciated. We have a very small production compared to some of the other cideries, so this type of event is a great way to let people know we are here and also have a variety of hand-crafted ciders in one place to try that they may otherwise not know about."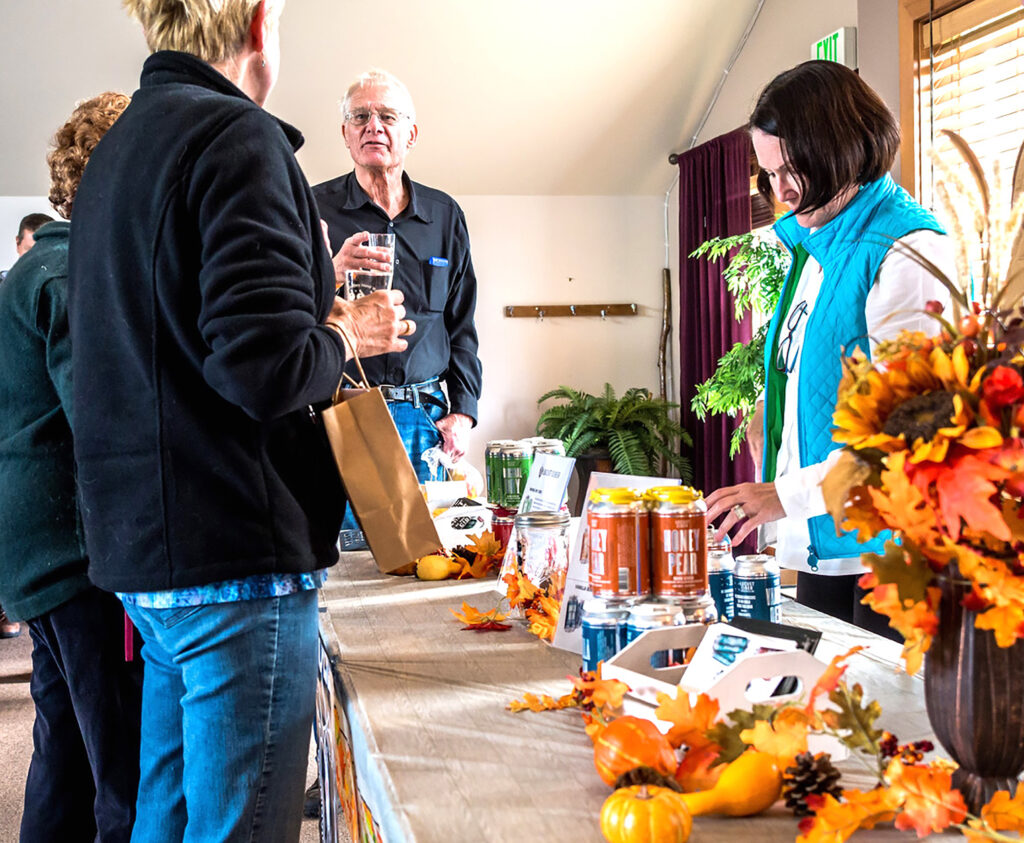 "Local events like this allow us to connect with our local community," Huffman said. "This offers us the perfect opportunity to promote our brand, tell our story, enable us to sample our products outside our tasting room, and for those attending, to taste samples from several local producers at one location."
"We have many customers who have never tried mead before or have had a mead somewhere that was super sweet and not to their liking," Scandalis said. "Events like the Cider Festival are wonderful opportunities to meet people and make mead enthusiasts of them with our sparkling cider-like and/or drier white wine-like meads. We love our neighboring craft beverage producers and look forward to spending time at a very Whidbey-centric charitable event. We also love Pacific Rim Institute, their grounds, and the work they do."