Walk for Water raises money for wells half a world away
— Created October 11, 2023 by Kathy Reed
By Kathy Reed
Water. We use it daily. We're surrounded by it on Whidbey Island. It's a life-sustaining compound most of us don't think twice about. But that's not the case everywhere.
The North Whidbey Sunrise Rotary Club is hoping to do something about that. The group is holding a "Walk for Water" from 9 a.m. to noon Saturday at Kitchen C at the west end of Windjammer Park in Oak Harbor. Cost to participate is $25. Advance registration forms are available at the Oak Harbor Chamber of Commerce, but anyone is welcome to register at the time of the event. All proceeds will be donated to Aid Africa, a nonprofit organization that builds and repairs wells in East Africa, specifically Uganda. (aidafrica.net)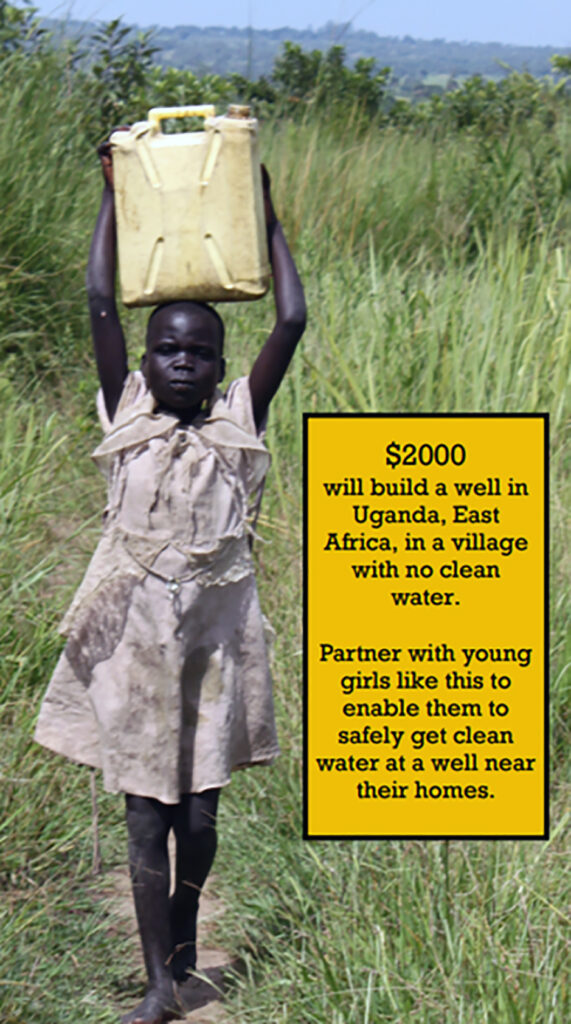 "We're looking for people who can walk and carry a bucket of water to simulate what people in Uganda have to do to get water," said Bob Wall, who is helping to coordinate this event for Sunrise Rotary. "If you give us $25 and carry a bucket about a mile-and-a-half, it simulates what women and kids do. It's kind of a risky thing to do, the conditions are not always safe. But they have to have water."
Wall said the goal is to raise $2,000 which is enough to build a well to provide clean water for a village, eliminating the need for the long, potentially dangerous walks.
"That puts it in a nutshell," said Wall, who said Sunrise Rotary first did this event about three years ago. This will be the first time the group has done it since the pandemic and organizers are hoping for a good turnout.
"We hope to have 30 or 40 people show up, but we won't know until we get there," Wall said, adding they have approached NJROTC classes at Oak Harbor High School in hopes of drumming up support for the Walk for Water.
"We're excited about the idea, because it shows compassion for somebody else," he said. "As a Christian, Jesus said to love God and love your neighbor. People in Uganda are our neighbors. If we have an opportunity to help, we want to try. These are people in villages we don't know and probably will never see. But if we're able to raise enough money to build a well, Aid Africa will put a plaque by it, so the villagers will know we care about them."
Wall and his wife, Carol, said they became familiar with Aid Africa through a mission trip to Uganda several years ago.
"The first time we went and did a well, we were in a Jeep and traveled along a bumpy road until we stopped under a tree," described Carol. "The villagers greeted us and we walked down the road to the village, where they showed us the new well. The women were singing, dancing and thanking us. They were truly celebrating because we were bringing them clean water. An elderly man stood up and said, 'Thank you for bringing us water with no worms.' That's a memory that goes back to 2008. That was the beginning."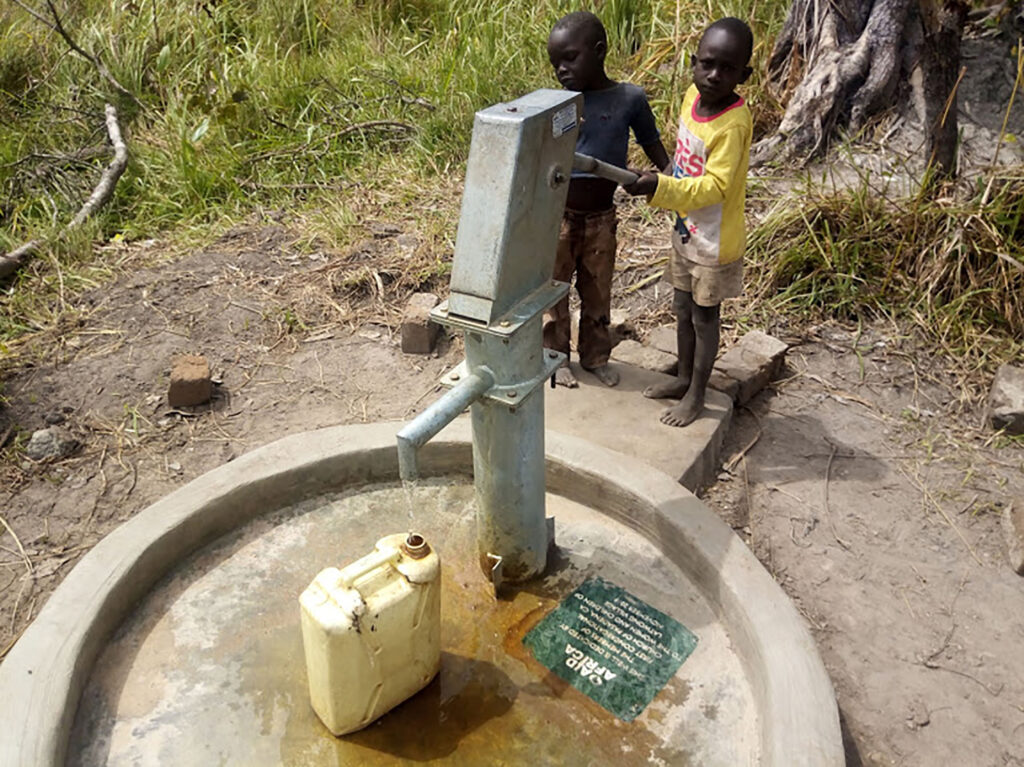 "You and I can turn the tap on and take a shower or get a drink," Bob said. "They have to walk miles. The Walk for Water is a really simple project, simulating what these women and kids in Africa have to do to get water. We all need water every day."
Learn more about the Walk for Water at whidbeyrotary.com or find North Whidbey Sunrise Rotary on Facebook. Email bobcwall@gmail.com for questions. Aid Africa, which not only repairs and digs wells for impoverished communities, it also manufactures and distributes cooking stoves, plants trees for food and reforestation and provides birthing kits and health clinics. More information is available at aidafrica.net.