All-island art show showcases local talent
— Created October 25, 2023 by Kathy Reed
By Kathy Reed
There won't be any tricks but there will be plenty of treats on display this weekend at the All Island Juried Art Show at the Pacific NorthWest Art School in Coupeville.
A kick-off reception and sale will be held for those 21 and older from 6 to 9 p.m. Friday, and includes the presentation of awards, food, wine and an opportunity to mingle with the artists. Tickets for the reception are $25 and are available online at pacificnorthwestartschool.org/product/all-island-art-reception/. A free-to-attend show and sale will continue from 10 a.m. to 4 p.m. Saturday and Sunday.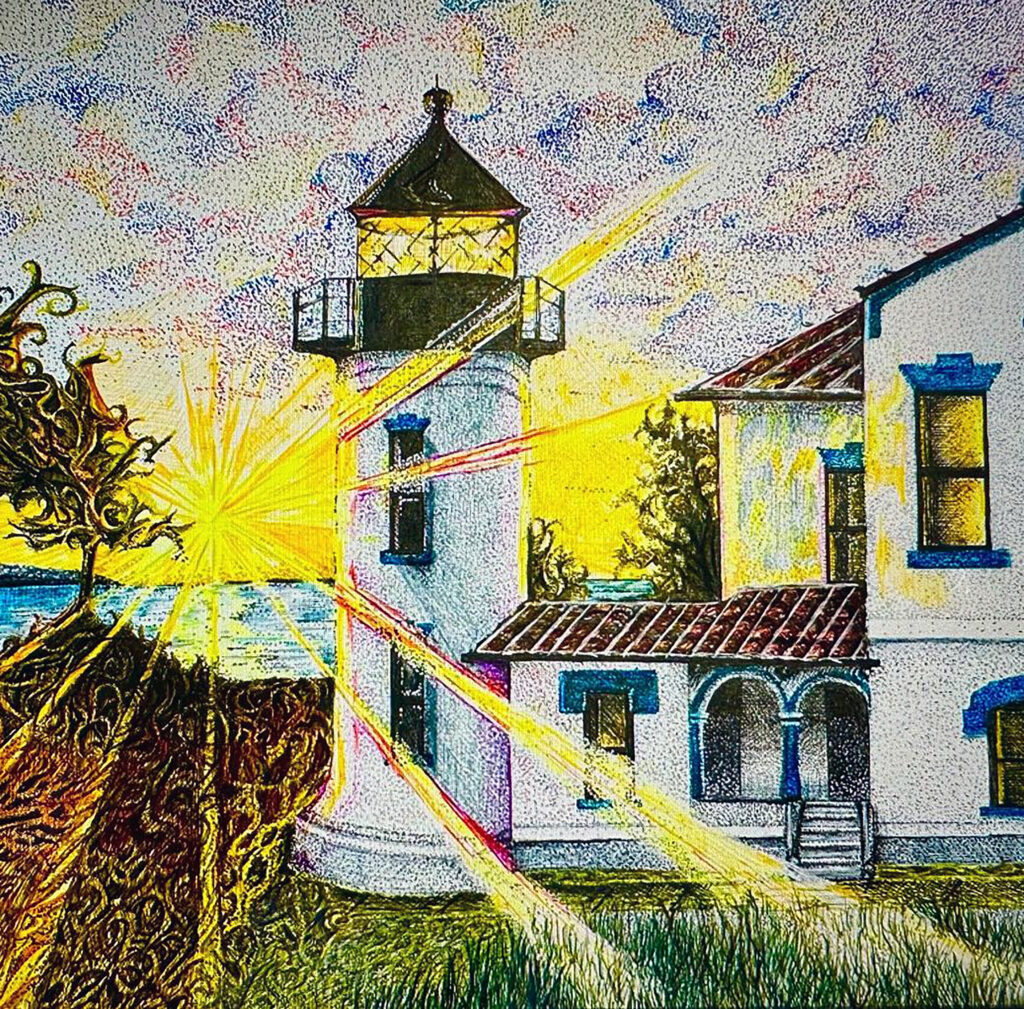 Art show organizer, Lisa Bernhardt, executive director of Pacific NorthWest Art School, said this show is different than any other show on the island.
"We bring in professionals in their mediums to judge and award the artists," she said in an email to Whidbey Weekly. "Additionally, we hold a reception for the community and artists and intentionally keep the price of admission low to make this a reception for everyone – $25 gets a patron the opportunity to see their favorite local artists, see the awards, enjoy fine wine and food from bayleaf, but mostly they get an opportunity to support not only their local art school but local artists. Patrons' dollars truly stay local and benefit our nonprofit and artists alike. This is a major year end fundraiser for the art school, the only one of its kind on Whidbey."
Jurors selected to judge this year's submissions include Randy Emmons, a watercolorist and photographer. He will judge painting and photography. Fiber artist Janis Saunders will judge all the fiber arts entries and mixed media artist Deborah Francis will judge mixed media work.
"All three are local, professionally working artists showing their work at Penn Cove Gallery in Coupeville," said Bernhardt. "There will be awards for Best of Show and first, second and third in each category as well as honorable mentions and a People's Choice Award."
Bernhardt said it is heart-warming to shine a light on the talented artists of Whidbey and Camano Islands.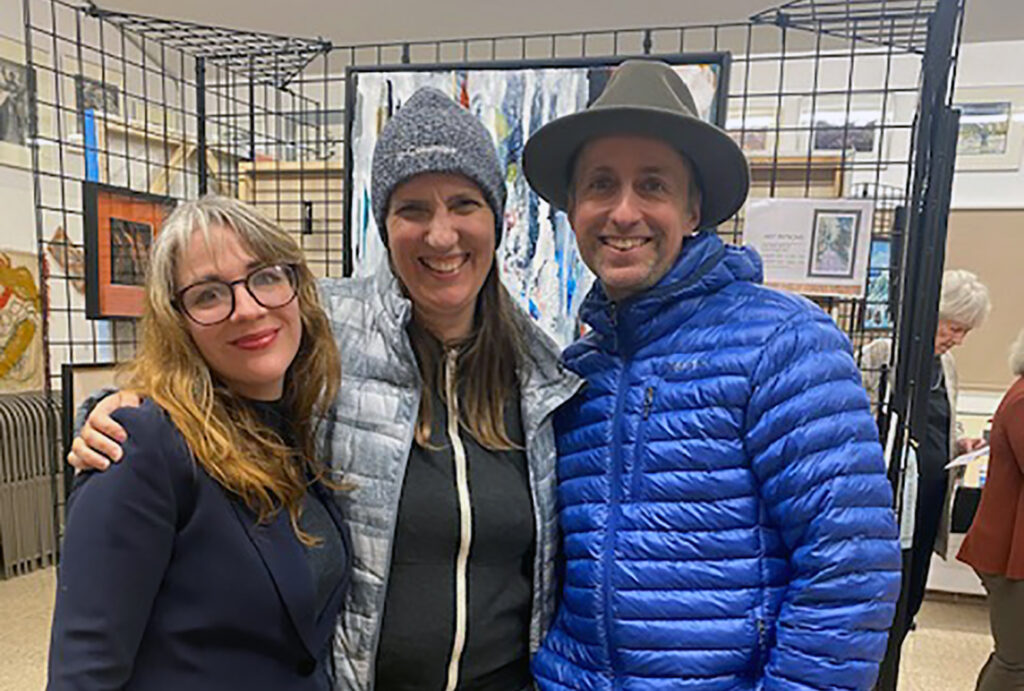 "It is fun watching a patron engage with an artist and make a connection over art," she shared. "Also, it's so rewarding to watch a budding artist gain confidence in their skills and see the look on their face when they walk in and discover they have won an award. I was told by one young artist that participating in our shows gave them the confidence to submit their work to show at a gallery and now they are president of that gallery. Helping launch art careers is what we are all about."
This year's art show is being conducted in conjunction with the Haunting of Coupeville, so there will be a little Halloween magic to be enjoyed as well, Bernhardt said.
"The first 10 patrons who come in dressed in 'Practical Magic' attire to the Friday night reception receive a coupon for a free movie screening either Friday or Saturday night [at the Coupeville Rec Hall] and are eligible for prizes for best costume," she shared. "We have partnered with the Coupeville Historic Waterfront Association on this, and we also have an entry in the Scarecrow Corridor contest, entry number 20. This year we will also have a section displaying the work of some of our residents from the Inside/Out Jail art instruction program we launched earlier this year." (That work is not for sale.)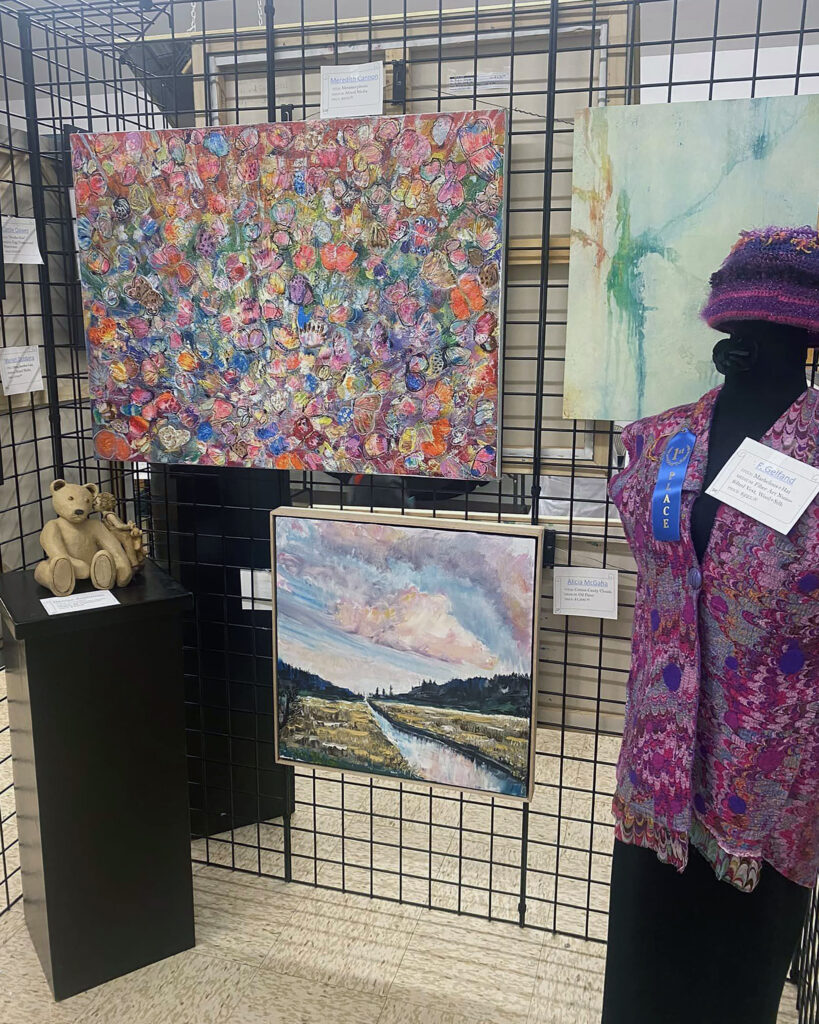 The All Island Juried Art Show was conducted in conjunction with the Coupeville Arts and Crafts Festival for several years, until the pandemic put it on pause. Because PNWAS does the Plein Air Paint Out in August, the all-island show was moved back to the art school and pushed back until later in the year to avoid having two art shows so close together.
Last year 50 artists submitted entries to the show and Bernhardt hopes to not only increase the number of artists this year, but support from the community as well, which benefits everyone.
"I encourage people to attend to not only support the only not-for-profit art school on the island but to support the vibrant creative economy," she said.
Pacific NorthWest Art School is located at 15 NW Birch St. in Coupeville. Learn more at pacificnorthwestartschool.org.