Find a taste of Scandinavia at the Bakeri and Butikk
— Created November 8, 2023 by Kathy Reed
By Kathy Reed
Whether one is of Scandinavian descent or just appreciates experiencing the tastes and traditions of other cultures, the Daughters of Norway, Ester Moe Lodge #39 have a treat in store.
The group's annual Bakeri and Butikk festival will be held from 10 a.m. to 2 p.m. Saturday at St. Peter's Lutheran Church, 6309 S Wilson Place, in Clinton and organizers are excited to share a variety of craft and food items with all those who are interested.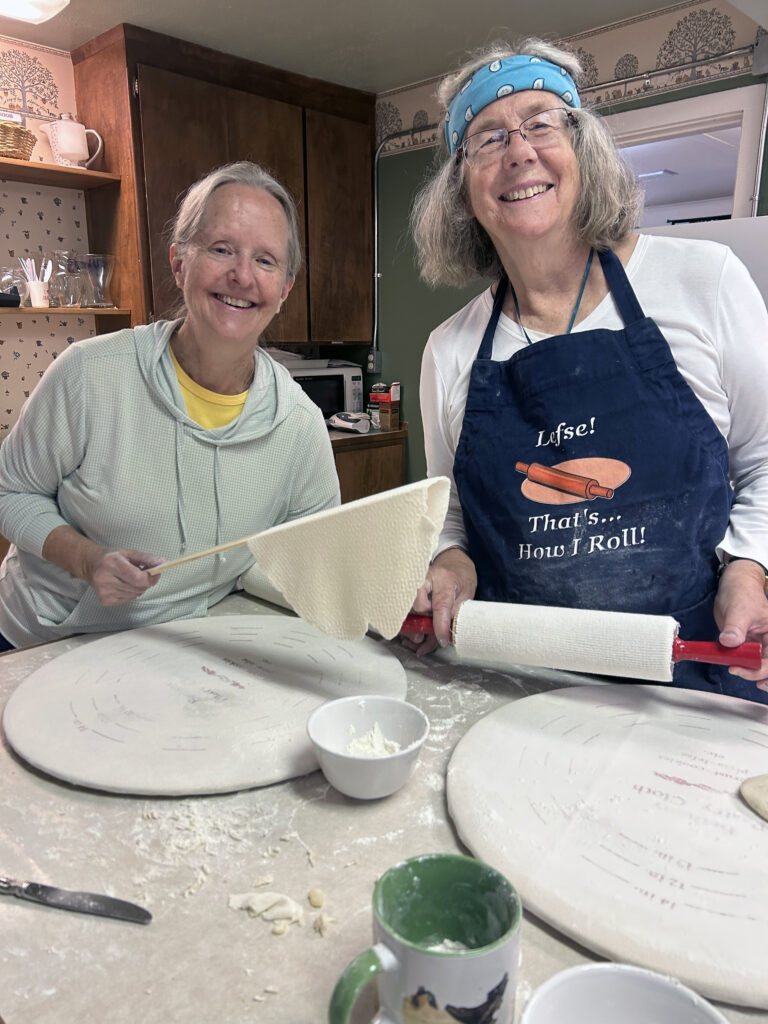 "We sell lots of Scandinavian crafts for Christmas presents and delicious Scandinavian bakery items such as festive breads and Christmas cookies," said Elsa Swenson Teel, vice president and acting president of the Ester Moe Lodge. "There will also be a big supply of traditional lefse!
"You can also participate in a cake walk, where cakes will be raffled off – each on a beautiful cake platter. You can enjoy listening to Scandinavian musicians and our 'Lefse Lady,' Kris Collins, will be doing lefse demonstrations. Beautiful Norwegian scenery will be displayed on the wall with a continuous slide show."
For those unfamiliar with Daughters of Norway, the organization is made up of women who are of Norwegian, Danish, Finnish, Icelandic, Swedish and Saami descent or who have a spouse or domestic partner of these descents.
Swenson Teel, who has been involved with the group for about six years, said she has loved learning more about her Scandinavian heritage, as she didn't learn much about it growing up.
"My father was born in Helsingborg, Sweden and came to the U.S. when he was 8 or 9," she shared. "But in those days, people were completely embarrassed to be an immigrant and tried to keep it to themselves. Because my father didn't want to tell us anything, I was adamant about learning more about my Scandinavian heritage. I was always reading up, learning about it."
For Swenson Teel, membership in the Ester Moe Lodge of the Daughters of Norway has proved to be a joyful way to not only learn about her own history, but to make community connections.
"The most fun being in the Daughters of Norway Lodge is enjoying our bond of friendship and sharing our heritage with our 'sister' members as well as sharing our resources with the community of Whidbey Island," she said. "I have the most amazing women on the board who come up with fantastic programs. I'm thrilled with what's happening with Daughters of Norway. We've added new members and there's a lot of excitement."
The group meets once a month to go over business and share a program and luncheon. Programs are varied and can include member travelogues, learning Scandinavian crafts, the history of Nordic explorers, the history of Nordic knitting, learning about Norwegian ancestors who served as missionaries in China, and Norse Mythology.
"At each meeting a member tells the story of an heirloom or a narrative about their family heritage. This is called 'Vise Og Forklare,'" said Swenson Teel. "We also have a cooking class the day before the meeting. We have been learning how to cook Scandinavian food and then we bring a taste to the meeting the next day. Some of the delicacies we have learned to make this year include limpa bread, klubb (Norwegian potato dumpling), salmon cakes, nettle soup, kransekake (a festive dessert), farikal (Norwegian lamb and cabbage stew), saft (a berry drink) and fattigmanns (a Christmas cookie)."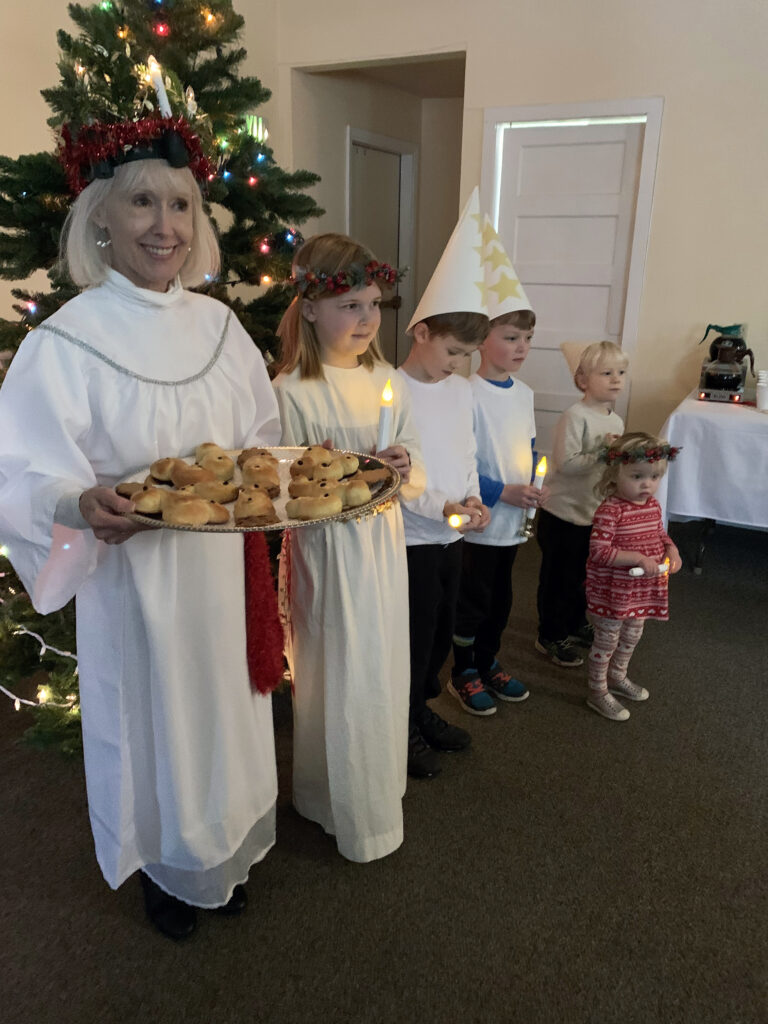 As the organization grows, Swenson Teel said sharing a bigger taste of Scandinavian culture is on the agenda.
"Starting in January, we'll be talking about adding more fundraisers, more community interaction," she said. "One of the things we're talking about is maybe opening up our cooking classes to the community, to teach how to make Scandinavian food."
For those who don't want to wait for a taste, Swenson Teel encourages folks to stop by the Bakeri and Butikk Saturday.
"Come and enjoy a spirited holiday festival, purchase Scandinavian Christmas presents, buy and eat delicious Scandinavian baked goods, listen to holiday music, see how lefse is made and enjoy lots of free coffee," she said. The Daughters of Norway, Ester Moe Lodge meets the second Saturday of each month and will hold its annual Santa Lucia Celebration in December. Find out more by visiting the group on Facebook (search Facebook/Daughters of Norway-Whidbey Island or go to facebook.com/profile.php?id=100064620434441).