Whidbey offers several Veterans Day observances
— Created November 8, 2023 by Kathy Reed
By Kathy Reed
Veterans Day is Saturday, making it a great day to participate in some of the activities taking place on Whidbey Island in honor of those who have served and are serving in our nation's Armed Forces. It only makes sense the island would pull out all the stops, since more than 13 percent of Island County residents are veterans, the highest population proportion in the state.
Veterans Day Program
The Navy League of the United States, Oak Harbor Council, will present its 20th annual Veterans Day program at 11 a.m. Saturday at Oak Harbor High School.
"Veterans Day is the one day a year we call attention to the ordinary people who have stepped forward to serve the nation," said George Saul, a member of Oak Harbor's Navy League. "It's a day of pride for those of us who have worn the uniform."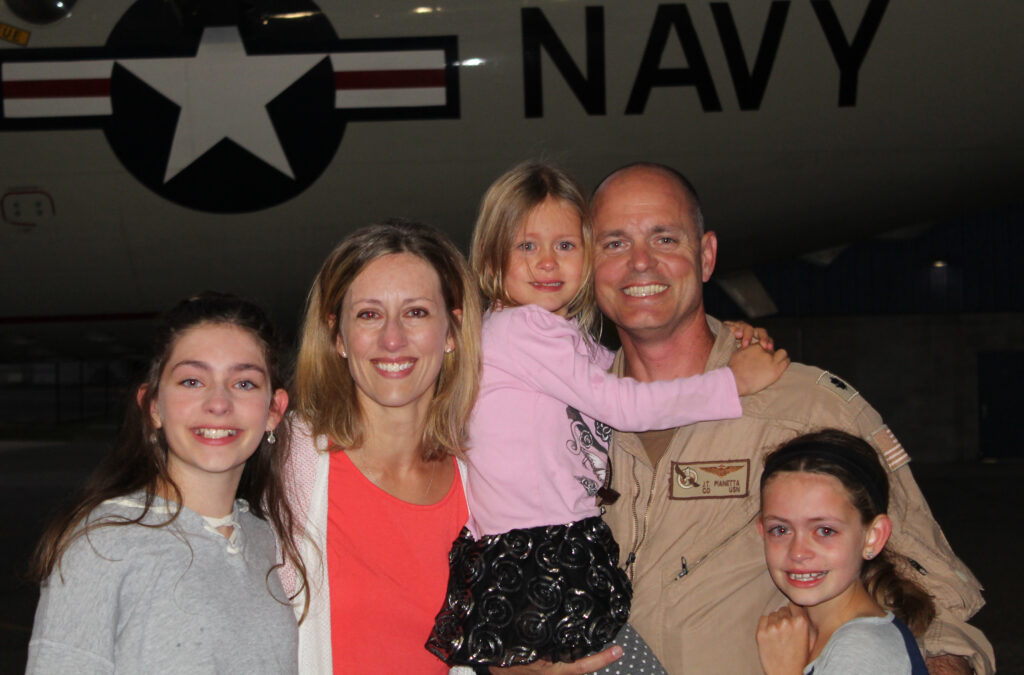 Featured at this year's program, which always takes place at the 11th hour of the 11th day of the 11th month to commemorate the signing of the Armistice that ended World War I, will be the Oak Harbor High School band and choir, along with a Color Guard from the school's NJROTC program.
The featured speaker will be U.S. Navy Capt. J.T. Pianetta, Deputy Commodore, Patrol and Reconnaissance Wing TEN. Pianetta, who responded to questions from Whidbey Weekly via email, said he comes from a family with strong ties to the military, making the holiday a special one for him.
"Veterans Day to me holds special significance, since my father was also in the Navy, my brother is currently on active duty, my grandfather, uncle, and cousins also served," he shared.
"Why did I choose to serve? That's a complicated question but I'll keep it short," Pianetta continued. "My dad was a pilot. I remember going to airshows and growing up in that mindset, all I ever wanted to be was a pilot. The choice to serve was a different feeling, to be honest. My dad would talk about the times being part of something that he loved. The squadron, the friends, but the deep and unapologetic love of this country was always right in the front. That is what I learned and remembered the most. I can't speak to the reasons the other members of the family served, they all had their own, but I do know that we all served in different ways. Marine infantry, submarines, Army air corps and cavalry, naval aviation. Officer and enlisted."
Pianetta said he plans to discuss not only the sacrifices all veterans make during their service, but also the sacrifices made by those who support veterans – their family, friends and support networks, for example. Simply attending Saturday's program is another way to show support.
"Attendance in and of itself is a form of recognition and thanks, and I thank all in advance for taking time out of their day to show their respect," he said. "Time is one of the most precious things that we have, and to dedicate a couple hours to honor those who have served or continue to serve is one of the greatest ways we can express our thanks and respect."
Whidbey Island and the Oak Harbor community in particular are known for the support shown to the military and veterans, something that has not escaped Pianetta's notice.
"Whidbey island and the community that surrounds the area is different than every area I have served over the last 23 and-a-half years," he said. "The community is small and close knit. I have always felt welcome here, and I cannot say that about all the places I have served."
"Oak Harbor is special because we are a dynamic blend of active duty and veterans," noted Saul. "We know each other and interact with each other through our community clubs and our (grand)kids' events. Our common bond is our service to the country. We opted to raise our right hand and swore an oath to defend something bigger than ourselves. Just ordinary people committed to each other and to our country. Makes me proud to live here."
Veterans Day Parade
After attending the Veterans Day program, everyone is invited to make their way to downtown Oak Harbor for the return of the Oak Harbor Main Street Association's Veterans Day Parade. The procession begins at 2 p.m. and will travel along SE Pioneer Way from Midway Blvd. to Ely Street. The event is being planned in conjunction with the Oak Harbor Chamber of Commerce and will take place rain or shine.
"We live in a Navy town and have lots of veterans that live here," said Margaret Livermore, executive director of OHMSA. "We feel it is important to show our support and thank the veterans for their service."
While it is too late to register to enter the parade, there will be plenty of participants, including Naval Air Station Whidbey Island Executive Officer, Cmdr. Joshua Overn, and several veterans organizations, such as Veterans of Foreign Wars, Brothers in Arms, Whidbey Island Veterans Resource Center and Patriot Guard Riders. Look for members of Oak Harbor High School's NJROTC program and Sea Cadets as well. Other participating organizations include the Oak Harbor Council of the Navy League, the PBY Memorial Foundation and Naval Air Museum, Daughters of the American Revolution, Guitars for Vets and many more local groups.
"We hope that the parade will show that the community cares and respects our veterans for their service," Livermore said, encouraging people to attend the first Veterans Day Parade since 2019. "Please come out and celebrate our veterans. Show them that we appreciate all they have done for us."
Taps Across America
For those unable to venture up to Oak Harbor for the Veterans Day program and parade, there will be another commemoration of the day.
Taps Across America, a nationwide effort, will mark Veterans Day with the playing of "Taps" at 11 a.m. Saturday in front of the flagpole at 3604 Saratoga Road, Langley. Those interested in attending should arrive early.
This is the third year for this observance, which serves to remind all Americans of those military heroes who have fallen in defense of our freedom.