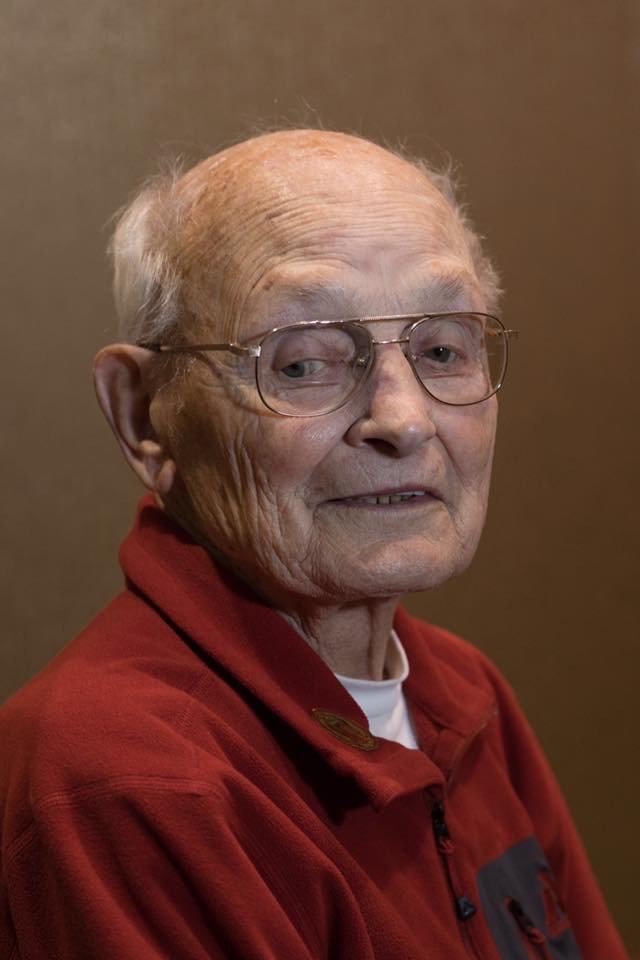 AFCM Delbert W. Swatosh, U.S. Navy (Ret.)
July 28, 1929 — March 23, 2020
Delbert W. Swatosh, 90, died peacefully in his Oak Harbor, Wash., home March 23, 2020 with his loving wife, Arlene, who had been his sole caregiver for the past two years, by his side.
Del was born July 28, 1929 in Austin, Minn., to Frank and Echo (Messenger) Swatosh. He joined the U.S. Navy in 1950 in Minneapolis Minn. He and Arlene were married at St Elizabeth's Catholic Church in Minneapolis. Del retired as a Master Chief in 1983 after 33 years of faithful and devoted service to his country.
After his retirement, Del and Arlene enjoyed 30 years of traveling to various countries and visiting all 50 states. In retirement, Del also spent time as a volunteer at the Naval Hospital Pharmacy on Whidbey Island, watching his beloved Mariners, and helping his kids with projects around their homes. Del participated in "one last mission" by taking part in a Puget Sound Honor Flight to Washington, D.C. with his daughter, Mary.
In addition to his military service, Del was a lifetime member of the Knights of Columbus, John E. O'Brien council, in Oak Harbor. He held several leadership positions in the council, including Grand Knight, Financial Secretary for the charities program, Faithful Navigator, and District Deputy. As chairman for the Pennies for Heaven charity, Del led his council to receive top honors from the Washington State council for 15 consecutive years. Besides his council activities, he was the club manager and volunteer bingo manager for over 20 years. If the council had any activities going on, community or charitable, Del could always be found leading the way. The council recently honored Del by establishing a high school scholarship in his name.
He was a member of St. Joseph NAS Whidbey and St. Augustine's Catholic Churches in Oak Harbor for the past 43 years.
Del is survived by his wife, Arlene; four children: Mary (Bob) Tock of Walla Walla, Wash.; Tim (Karen) Swatosh of Rochester, Minn.; Charlene (Russ) Hawkins of Anacortes, Wash.; and Kevin (Kim) Swatosh of Everett, Wash.; twelve grandchildren; and four great-grandsons. He is also survived by five of his nine siblings, Tim, Tom (Judy), Jim (Diane), John (Priscilla), and Linda (Bob) Distad; and preceded in death by his parents, three sisters, Elyce Baier, Catherine Buxton, and Jean Tourville; and his brother, Frank.
Del's love for his family, faith, and country would have made the perfect country song.
A private graveside service with Rite of Committal was held April 2, 2020 at Maple Leaf Cemetery with Rev. Paul Pluth, J.C.L., presiding. Military honors were provided under the auspices of the NAS Whidbey Island Honor Guard.
A memorial mass at St. Augustine Catholic Church will take place in the summer.
Arrangements entrusted to Wallin Funeral Home, Oak Harbor. Please visit Del's page in our Book of Memories online at www.wallinfuneralhome.com to share memories and leave condolences.