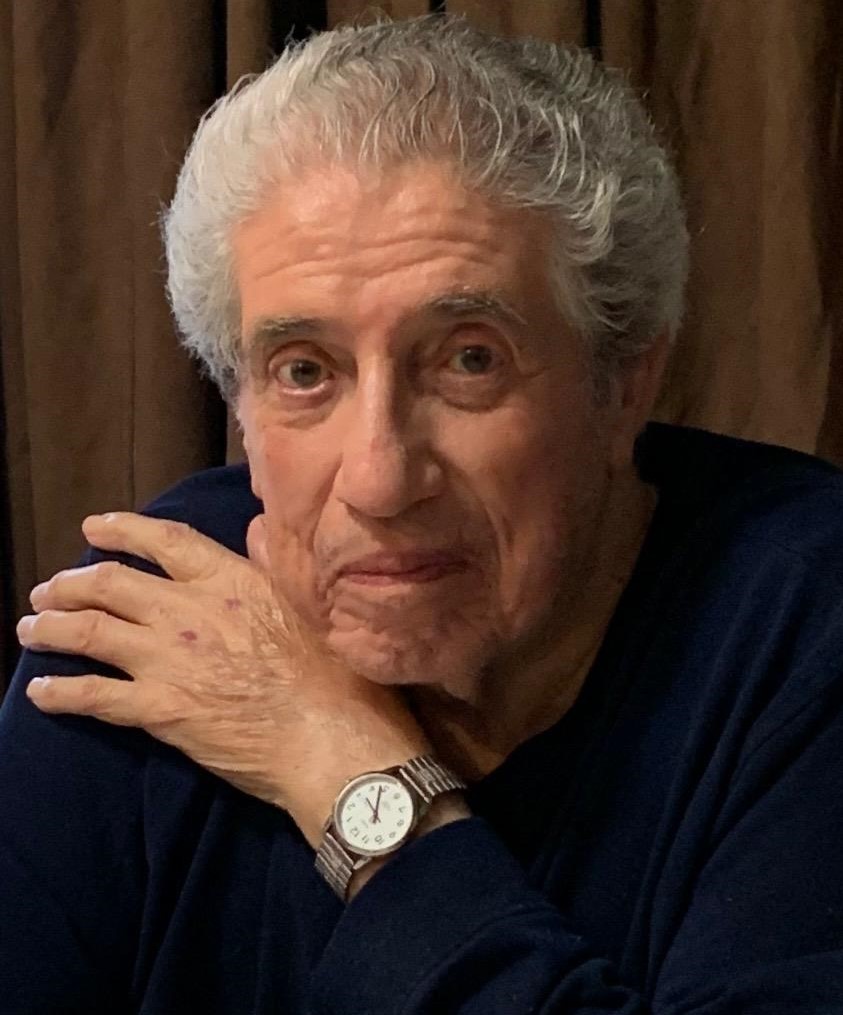 Al Gonzales
August 15, 1929 — February 5, 2022
Al was born in Santa Monica, Calif., to Angel and Angelina Gonzales, Aug. 15, 1929. He entered eternal rest Feb. 5, 2022, at the age of 92 at Island Hospital in Anacortes, Wash.
Al is survived by his loving wife of 68 years, Elvira, of Oak Harbor, Wash.; daughter Celia (Vic) Brenes of Palm Desert, Calif.; sons, Alfred (Cheryl) of Oak Harbor and Edward (Machelle) of Arlington, Wash.; Three grandsons, Jason of Oak Harbor, Brian (Stachia) of Oak Harbor, and Kyle of Bellingham, Wash.; two great-grandsons, Michael of California, Oliver of Oak Harbor; three great-granddaughters, Ava and Paisley of Oak Harbor and Brianna of Mexico. Al is also survived by his sister, Evangeline, of California, brother-in-law, George (Edna) of California and JR of Oak Harbor. Al is also survived by many nephews, nieces, great-nephews, great-nieces and many friends he has made along his life's journey.
Al was preceded in death by his parents, Angel and Angelina Gonzales; sister Ruth Castro; granddaughter Brandi Stiles; great-granddaughter, Angelica; father-in-law and mother-in-law, Aurelio and Micaela Santos; and sister-in-law, Margie Neuschotz, all of whom he had a very special relationship with.
Al started working at a very early age mowing lawns for the Max Factor family and other neighbors whom the Factors knew in Los Angeles. He did not know it then, but he would one day be employed by Max Factor! Al attended Lincoln High School in Los Angeles and graduated in 1947. He played basketball for the school and enjoyed art and drafting classes as well. Al attended Los Angeles Community College, taking courses in art and drafting. He entered and won a second place award for the City of Los Angeles Art contest.
Al enlisted in the Army. He was inducted Feb. 9, 1951. After basic training, he was sent to Japan and Korea. He served one and-a-half years in foreign service fighting in the Korean War. He earned the Combat Infantry Badge, Korean Service Medal, with two bronze stars, Army of Occupation Medal, and the UN Service Medal. His most significant duty assignment was Co A 21st Infantry Regiment APO24. Al spent four and-a-half years in the service. Al always said he served his country so that his future sons and grandsons would not have to.
After the war, Al worked for the Southern Pacific Railroad. He was a car repairman for the railroad for three years. Al then went to work for Max Factor Cosmetics Company. His job duties as a compounder were to mix all the formulas for fragrances, hair care and makeup products. Al's father also worked for Max Factor and they had the opportunity to meet many actors and actresses over the years. Al was employed at Max Factor for 28 years. Max Factor decided to move its operation to North Carolina, but Al did not want to move away from family, so Al retired from Max Factor. Al then started to work for Joico Cosmetics as a compounder and worked there until they went out of business. Al's last place of employment was Worlds of Curls Cosmetics. He was also a compounder at that company. Finally, at the age of 64, Al permanently retired and shortly after that, he and Vera moved to Oak Harbor, Wash., to be near his family.
Al enjoyed music of all genres. He played the violin and harmonica. He loved to go dancing! Al would often go dancing with friends to the Santa Monica Wharf, The Palladium, and many other places. Al enjoyed dancing with some of the Big Bands of the era, including The Tommy Dorsey Band. He was quite the dancer! Al also loved camping and fishing, traveling all over California, Oregon, Utah and Wyoming with his loving wife, Elvira (Vera/PeeWee).
Al and Vera met at La Paz Methodist Church in Los Angeles after Al returned from the Korean War. They dated for one month, fell in love, and eloped to Yuma, Ariz.! Al loved spending time with his family and was always ready for a good BBQ. He loved hunting with his father-in-law, Aurelio. He loved reading books and had read over 500 books since retiring. He also loved the SeaHawks, apple pie, and chocolate!
Al will be greatly missed by his family and friends. Care has been entrusted to Wallin-Stucky Funeral Home in Oak Harbor. At this time, there will be no services. A future Celebration of Al's life will be announced.