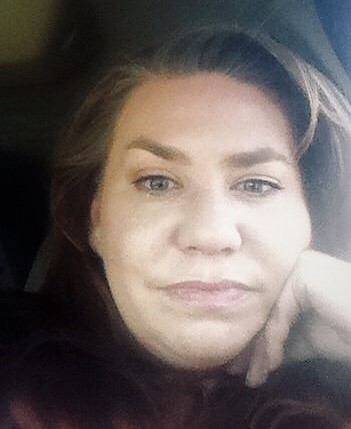 Alicia Rhyannon Mitchell
September 8, 1976 — January 13, 2022
Alicia Rhyannon Mitchell passed away peacefully Jan. 13, 2022, after a long and courageous battle with Pulmonary Fibrosis, a degenerative disease that destroys the lungs.
Alicia was born Sept. 8, 1976 in Seattle, Wash., to Alan Mitchell and ZoeAnn Rogers.
She moved to Oak Harbor in 1985 with her father (Alan) and her brother (Jon) at age 8. She became part of a blended family when Alan married Antonia (Tonica) Marshall, who had two sons, Eric, age 11, and Ted, age 9. Growing up in a home with three brothers made her a tough girl. She had many friends throughout the years. She was a special, kind soul who gave more than she received and was fiercely loyal to her family and friends.
Alicia attended Job Corps in Moses Lake, where she learned to be a house painter. She painted for a few years until her first son was born. Then she became a certified nursing assistant, where she worked in private care and in a nursing home. During this time, she was also attending Skagit Valley College to become a nurse. In 2006, while on the job, she had a severe injury. Sadly, Alicia was never able to return to work and suffered for many years with pain and other medical complications that deemed her disabled. During the last few years of her life, she did not have it easy. She suffered with one medical issue after another, going in and out of hospitals. She fought like a warrior and even tried to lift the spirits of those around her. She would always tell us "Never give up on me, because I'll be back."
Alicia will be forever missed by her loving family, her fiancé and friends. She will long be remembered for her laughter, sense of humor, love of music and her take no B.S. attitude.
Alicia is survived by her three sons, Elijaha 26, Preston 20, and Dillon 18; her great-grandfather, Johannes Westerkamp; her father and stepmother Alan and Tonica Mitchell; her brother, Jon Mitchell; her stepbrother, Eric (Michele) Marshall, all from Oak Harbor; her stepbrother, Ted Marshall from Kirkland; her half-brother, Richie (Tera) Rogers from Wyoming; and her loving fiancé, Robert Strickland, also from Oak Harbor.
Wallin/Stucky Funeral Home performed the cremation services and the family will hold a celebration of life at a later date.