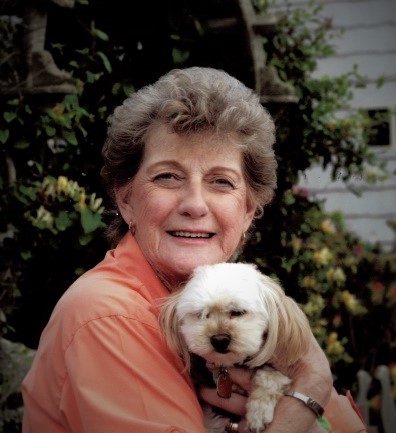 Anita Theola Fuge Gibson
November 21, 1925 — May 28, 2021
Anita Theola Fuge Gibson was sent home and reunited with her husband of 75 years, Fredrick Allister Gibson, 94 years, May 28, 2021, at the age of 95 years at Skagit Valley Hospital in Mount Vernon, Wash., with her daughter Christine Marie Gibson by her side.
Anita was born in Seattle, Wash., Nov. 21, 1925. She was raised in Seattle. Her father, Charles Lester Fuge (fireman), was born in Oregon City, Ore. Nov. 28, 1888. Her mother, Martha Christine Ericksen, was born in Utsire, Norway June 2, 1895. Martha had 12 children.
Anita met Fredrick in Seattle after he had joined the U.S. Navy. Anita was working for the American Can Co. in Seattle. They were married April 28, 1943, in Seattle. Shortly after, Fredrick was sent off to war.
They traveled around until Fredrick was stationed at NAS Whidbey Island. They lived in Coupeville, Wash., for one year. Then in 1953 they bought their first home in Oak Harbor, Wash., where they lived their entire lives, raising their four daughters.
Anita's mother Martha's parents homesteaded Stuart Island, Wash., in the San Juan Islands. Anita's uncle, Ralph Ericksen, inherited some land there and Anita and Fredrick bought a lot overlooking Prevost Harbor, where they built a summer home. The only way to the island was by boat or plane. The whole family would spend summers there as much as possible. Anita enjoyed fishing, crabbing, and walking the island to visit family and friends.
Anita's real passion was dancing. She joined a group that performed all around. She crocheted and knitted quilts and she loved giving away all her hand-made items. Being such a giving and loving person, Anita made a huge difference in the lives of others with her family and friends being the center of her life, giving everything of herself and taking only love in return. Her love for her dogs was precious.
Anita had a special place in her heart for her sister, Charlotte Wick, who has two daughters, Lillian and Charlene; their aunt Anita truly loved them dearly. We would meet for a week in Seaside, Ore., for a fun getaway. Anita's three girls would join in the week of fun and memories.
Anita also started a family picnic for her large family that took place at Woodland Park in Seattle for over 40 years. It was a picnic celebration of her love for her family. Anita would reminisce about her life just like it was yesterday. She had a very meaningful life.
Her abundantly loving and caring nature was a true gift and great example for us all and will be truly missed.