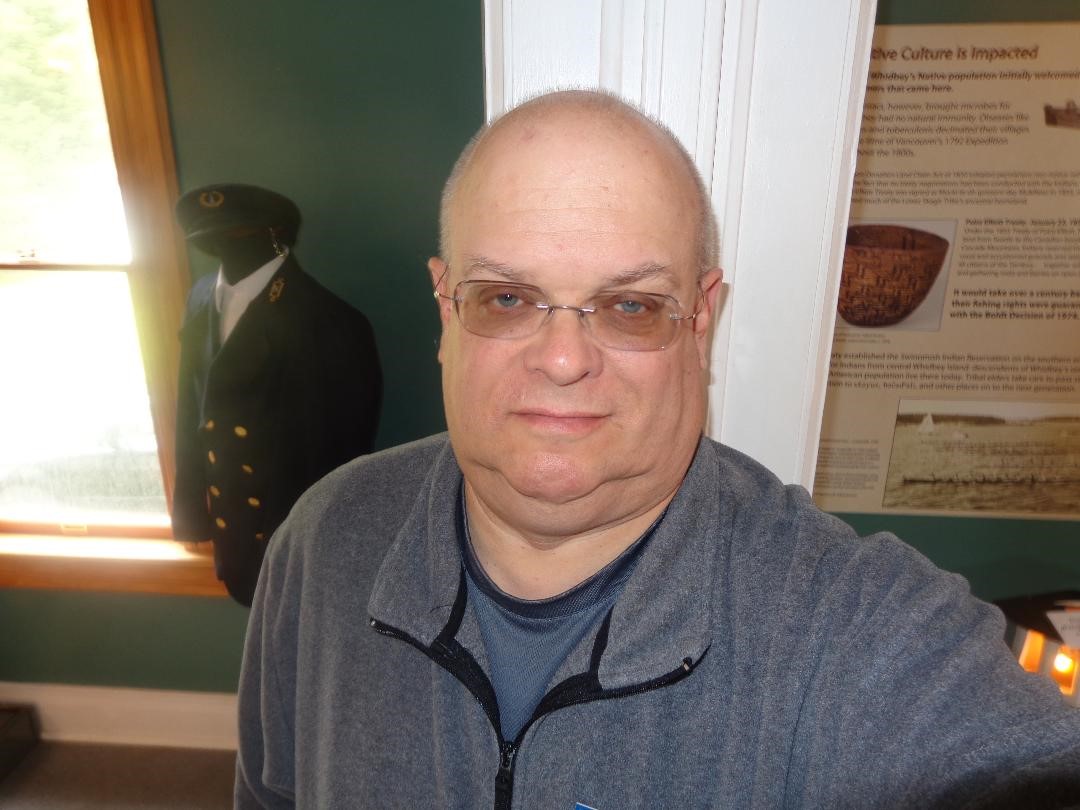 Anthony Forrest Joseph Minich
August 11, 1958 — August 2, 2019
Anthony ("Tony") was born in Fort Wayne, Ind., to Jim and Rosanne Minich. He was the oldest of five children. While growing up in Indiana he was surrounded by a large extended family.
After his graduation in 1976, Tony entered the U.S. Air Force but soon realized he wasn't ready for the military life. After several different jobs, he joined the Navy, beginning boot camp in the fall of 1981, desiring to be a radioman. Following "A" school graduation in San Diego, Calif., he was off to start his adventure. His first stop was Diego Garcia, in the Indian Ocean. After serving on two different oilers, he was then assigned shore duty, returning to San Diego.
When he arrived for duty in San Diego, little did he know the rest of his life adventure would begin. He met Cindy, his sponsor, who later became his wife. They married April 6, 1986. He would say over the years that she didn't need to keep sponsoring him! Recently Tony realized his marriage was an arranged one, courtesy of the Navy.
Moving to Wahiawa, Hawaii, in 1987, where he continued to serve in communications, was his next adventure. While stationed there, he became dad to two daughters, Natalie and Meredith. Hawaii seemed to be "paradise," but he was unaware it would not be the one for him. Tony's next assignment was to return to the mainland in 1991. First stationed on the Conquest, a minesweeper out of Seattle, it would eventually be moved up to Everett, Wash. The family was already living in Everett since they didn't want to be in such a big city as Seattle. The ship decommissioned, so back to Diego Garcia.
While on Diego Garcia, he got orders to Whidbey Island. Meanwhile, Cindy bought their house. She and the girls moved up to the island in 1995. He was stationed first at NOPF and then AIMD. In 2001 they moved to Pennsylvania, where he was stationed at NASJRB Willow Grove until he retired. Following retirement, he worked there as a Systems Administrator until that base closed in July 2010.
Now it was time to return to the northwest "paradise," Whidbey Island. Tony found a traveling job that installed computers on Navy and Marine Corp bases. He was able to see some of the country he hadn't seen in the Navy. After encountering some health issues, he chose to retire.
So, what does a guy who loves to meet new people, talk, tell the history of Whidbey Island, and talk even more do? He volunteered at Admiralty Lighthouse at Fort Casey. There he met several people that shared the same passion as his. At most of the churches he attended, he was active and would find some way to serve others.
Tony died unexpectedly at his home on Aug. 2, 2019. He is survived by Cindy, Natalie, and Meredith. His mom, dad, stepmom, and siblings are still living. Tony will be greatly missed by all who knew him. His quick humor, and his love for movies will long be remembered.It isn't a goodbye, but "see you later" in heaven with our Lord and Savior.
In honor of Tony's life, donations to the American Diabetes Association would be welcomed.
A Celebration of Tony's life will be scheduled soon and will be posted on his web site at www.whidbeymemorial.comwhere family and friends are encouraged to share memories and condolences.