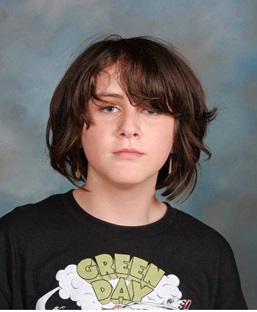 Archer William Nicholas Beeman
March 10, 2008 — October 18, 2021
Archer William Nicholas Beeman, cherished son, brother, grandson, nephew and friend, departed this world Oct. 18, 2021. He was born in Pueblo, Colo., March 10, 2008. Archer loved anime, art, music, animals, his friends. He was original, creative, fearless and unapologetic about himself. When not attending North Whidbey Middle School, he loved long car rides, thrift shopping, drawing and creating, being a jerk to his brother, Puff, and most of all he loved his 13-year-old gay, lab-pit mix, a-hole of a dog, Lennon.
He is survived by parents Molly Masias of Coupeville, Wash., and David Beeman and Kyla Guerrero of Oak Harbor; siblings Olwyn Beeman, Darren Masias, Knoxx and Lailah Guerrero and Charlotte Parlapiano; grandparents Rini and Tom Beeman and Anne Charles; beloved dog Lennon Beeman; many aunts, uncles, cousins and friends. The loss is palpable to all the people who had the joy of knowing him.
For those who his life was meant to touch, those he would have loved, those he would have inspired, the people who never had the privilege to meet him, the loss is incalculable. The world has been blessed by him, and it's beyond comprehension that it has now been robbed of him.
In lieu of flowers, donations can be made to the Archer Beeman Memorial Fund at Navy Federal Credit Union. 1-888-842-6328, access #16641926.
A viewing will begin at 3:30 p.m. Friday, Oct. 29, at Family Bible Church in Oak Harbor. Services are to begin at 5:30 with a reception to follow at Whidbey Golf Club.
"You're good at being perfect, we're good at being troubled…" -Tyler the Creator
"You're short." -Archer Beeman
Family and friends are encouraged to share memories and condolences at www.whidbeymemorial.com.