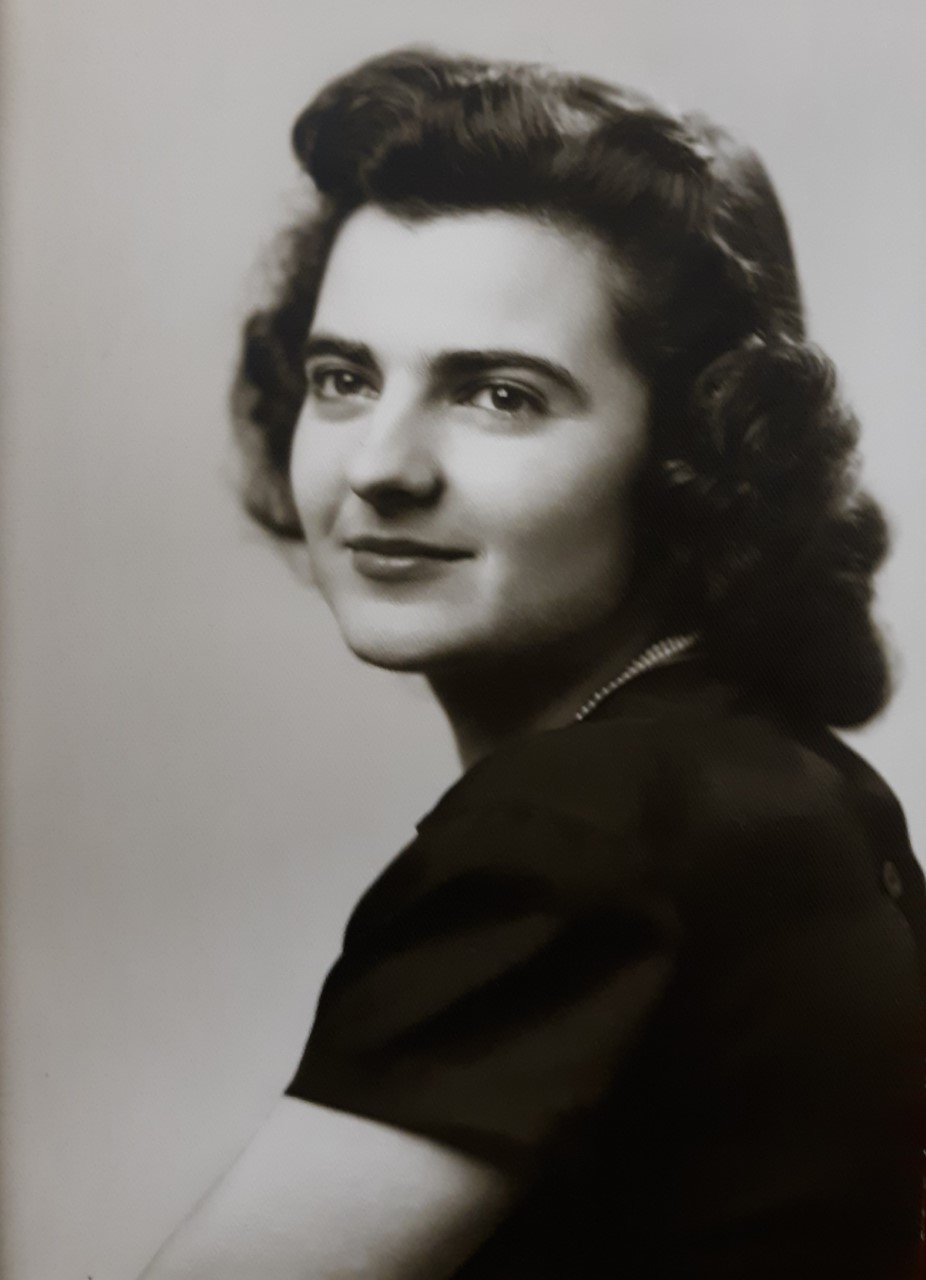 Beatrice June Brady
March 29, 1925 — December 12, 2021
Beatrice June (Bea) Brady, 96, passed away Dec. 12, 2021, surrounded by family, at Regency on Whidbey in Oak Harbor. She was born March 29, 1925 to Charles and Mamie Durand at Terre Haute, Ind. The family moved to Marshalltown, Iowa where Bea spent her childhood. Bea adored her older sister, Betty, who remained a major influence in her life, including paying for her childhood tap dance lessons. Bea was school secretary during her high school senior year, graduating from Marshalltown High School in 1943. She continued as the school's secretary until 1948. The class of 1947 dedicated the yearbook to Bea "for her sympathetic understanding and kindly helpfulness."
In September 1948, Bea married her high school sweetheart (and fellow sousaphone player), Pete Brady, a Marshalltown farm boy and career Navy pilot. After marriage, Bea devoted her life to her husband and raising four children. Pete and Bea enjoyed 67 years of marriage (after a tumultuous eight-year courtship about which her husband never ceased to tease her). They moved over 20 times during Pete's almost 30 years of active Naval service. Twin sons, Peter and Patrick, were born in September 1949, followed by daughters Carol in February 1952 and Susan in November 1953.
Before converting to Catholicism around her 30th year of marriage, the family teased Mom that she was the most Catholic non-Catholic they knew. While Pete was on cruise, Bea made sure her children attended weekly Mass and Catholic school. She was well known by the school staff for her willingness to assist the staff in any way.
Her personal background of organization, punctuality and financial acuity allowed her to not only be her high school secretary and handle family financial matters while Pete was on cruise, but made her a valued volunteer handling church finances. After Pete retired from the Navy in 1972, they moved to southern California. They arrived in the Northwest in 1999. After a year in Bellingham, they moved to Oak Harbor. They built a house on five acres in Dugualla Bay, enjoying one of the most spectacular views on the Island. In the fall of 2014, they moved to Regency on Whidbey.
Bea's husband, Pete, predeceased her in 2016. She is survived by her children, Peter (Peggy), Patrick (Lisa), Carol (John) Worthington, and Susan (Chris) Custer. Her grandchildren, Ryan, Kevin, and Laura Brady, Lindsay, Tanner, and Megan Brady, Alexis, Scott, Brian, Barbara, and Kelly Worthington, and Jeffrey and Kristy Custer survive her. Her grandson, Michael Custer, predeceased her. She is also survived by 19 great-grandchildren: Maeve, Asa, and Ferris Brady; Josie and Bea Mueller; Emilie and Iain MacNevin; Jackson and Mia Worthington; Tommy, Kyle, and Caitlin Worthington; Joe, Finn and Tobie Remedios; Sammy, Hannah, and Ruby Kinsman; and Carter Wattimena.
The family wishes to express their gratitude and appreciation to the staff of Regency on Whidbey and WhidbeyHealth Hospice Care for their loving care. At Regency she spent many happy hours with her good friends, Helen Genis and Delores Anders, playing her favorite game of pinochle.
Bea remained a small-town girl. If you met her, it was personal. She knew you and cared. Her children will remember her as a gentle, modest and very loving mother who excelled in everything she pursued. Plus, she was a phenomenal Scrabble player.
Bea and Pete are together again, watching over us.
Funeral Mass will be held at St. Augustine Catholic Church in Oak Harbor Wednesday, Jan. 12 at 10 a.m., immediately followed by interment at Maple Leaf Cemetery. In lieu of flowers, please make donations in Bea's name to the American Cancer Society or the National Multiple Sclerosis Society.