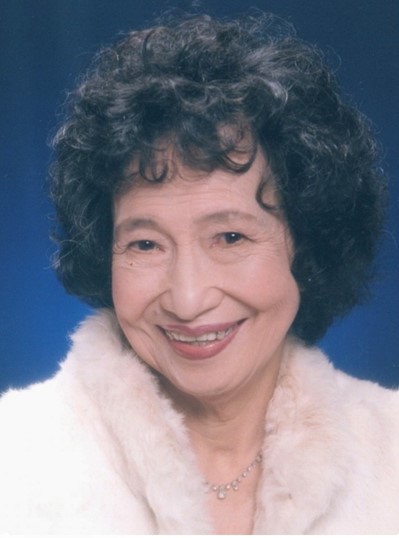 Beatriz Pastor Letrondo
August 18, 1923 — September 4, 2022
Beatriz Manipis Pastor Letrondo (aka/Atring/Betty), 99 years young, reunited with her beloved husband Norberto (aka as Berting/Bert) Campos Letrondo Sept. 4, 2022 and into the eternal embrace of our Heavenly Father at home, with daughter, Edna, by her side.
Beatriz was born in Palompon, Leyte, Aug. 18, 1923 and immigrated to the United States in 1955. She was a resident of Oak Harbor, a parishioner of St. Augustine Catholic Church since 1964, and was one of the "First Ladies" of the Filipino community. Her longevity is a testament to the loving care she received from her seven children: Aida, Belinda, Bert Jr, Ceaser, David, Edna and Faye; granddaughter Angela; caregivers Monica, Aysa, John, Gayle and Erlina; and the Island County Hospice team – shower aide Jessica, RNs Jennifer and Susan, MSW Andrea, and Dr. Fogarty.
The ninth and final day of novena rosary was Monday, Sept. 12 at Wallin's Funeral Home, followed by a reception. Funeral mass is Friday, Sept. 16, at 10 a.m. at St. Augustine Catholic Church, followed by interment at Maple Leaf Cemetery and reception at Wallin's. Funeral mass will be live streamed on Facebook (staugustineofoakharbor).
For the complete obituary and to share condolences, visit wallinfuneralhome.com.