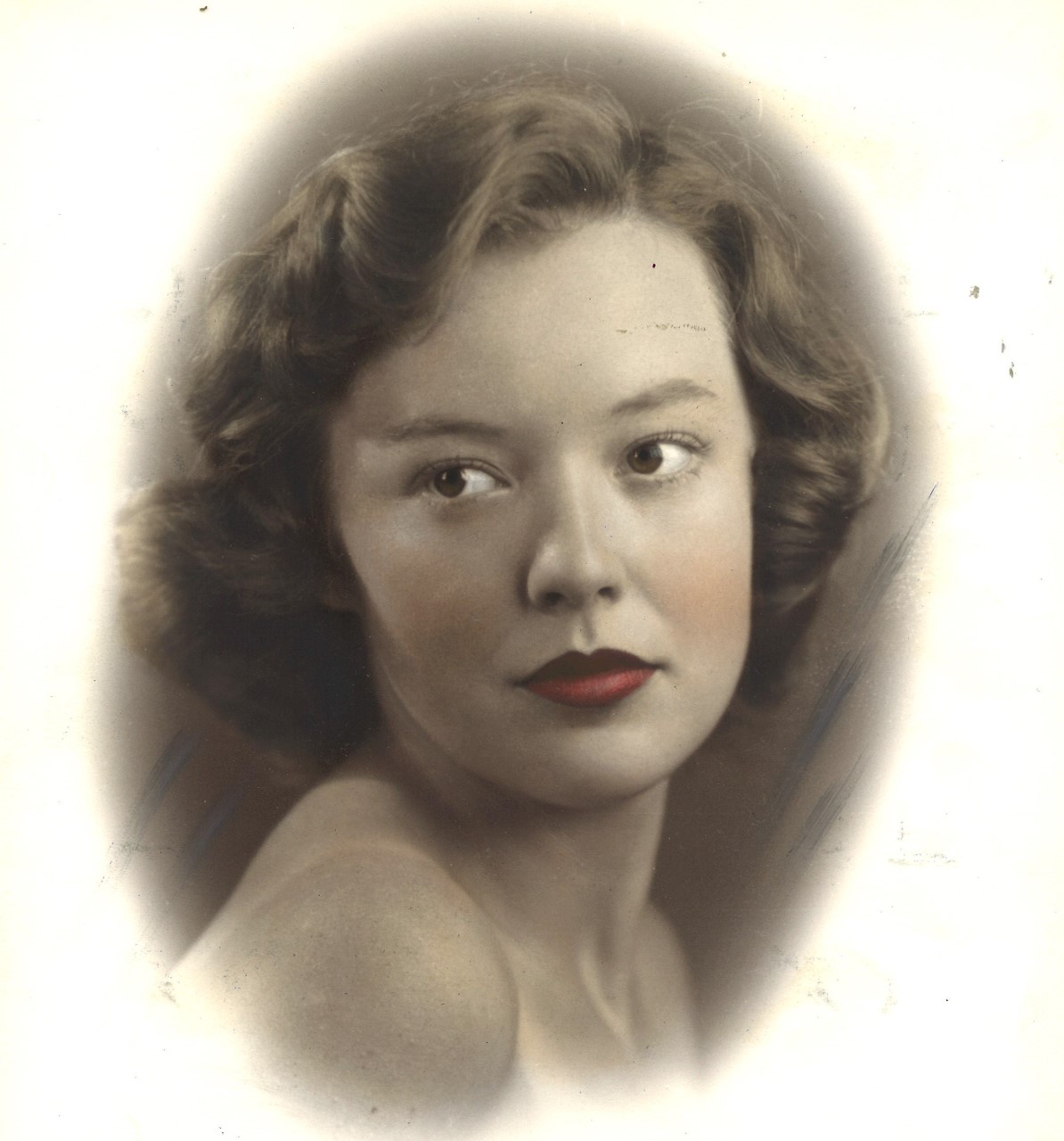 Betty Ann Robbins
November 18, 1927 — September 15, 2020
Betty Ann Clark Robbins passed away Sept. 15, 2020. She was born in Fayetteville, N.C., to James McNeil Clark and Lillian Crawford Clark Nov. 18, 1927. Betty grew up in Fayetteville and was a devout Methodist. After graduating from Greensboro College in 1949, Betty met the love of her life, Lt. George (Robbie) Robbins, while working as a librarian at Fort Bragg, N.C. They married Aug. 12, 1950 and enjoyed 68 joyful years of marriage, until Robbie passed away in August of 2018.
Betty had an absolute joy and excitement for life. She was a lady who fully embraced the adventures and challenges of being a military wife. Throughout Robbie's career, they lived in many beautiful places including Costa Rica. During their retirement years, they traveled extensively in their RV throughout Canada, the United States, and Central America. They celebrated their 50th wedding anniversary by taking an RV trip in New Zealand. In 2001 they settled in Oak Harbor, Wash.
Betty had various interests including book clubs, garden clubs, and duplicate bridge. She was a Life Master bridge player and a certified flower show judge.
Betty treasured music and was awed by the natural beauty God has provided.
She is preceded in death by her husband, Col. George Bernard Robbins, Jr.; her parents, James McNeil Clark and Lillian Crawford Clark; and her brothers, James McNeil Clark Jr. and John Crawford Clark.
She is survived by her daughter, Joy Robbins Pearson; two grandchildren, Diana Marie Eberhardt (Matthew) and Scott James Pearson; and three great grandsons, Luke Pearson Eberhardt, James Henry Eberhardt, and Caleb Aaron Eberhardt.
Betty Ann's final resting place will be with her love, Col. George B Robbins Jr., at Tahoma National Cemetery in Kent, Wash.
Due to the COVID-19 pandemic there will not be a celebration of life ceremony. A graveside committal service will take place Tuesday, Sept. 29, at 12:30 p.m.
In lieu of flowers, the family requests donations be made to the First United Methodist Church of Oak Harbor through the mail at: First United Methodist Church, 1050 SE Ireland Street, Oak Harbor, WA 98277, or online at: oakharborfumc.org/give.
She wished to share the following poem in her obituary:
I'm Free
Don't grieve for me for now I'm free,
I'm following the path God laid for me.
I took His hand when I heard Him call:
I turned my back and left it all.
I could not stay another day
To laugh, to love, to work or play.
Tasks left undone must stay that way;
I found my place at the close of day.
If my parting has left a void,
Then fill it with remembered joys.
A friendship shared, a laugh, a kiss,
Ah yes, these things I too shall miss.
Be not burdened with times of sorrow:
I wish you the sunshine of tomorrow.
My life's been full, I savored much;
Good friends, good times, a loved one's touch.
Perhaps my life seemed all too brief:
Don't lengthen it now with undue grief.
Lift up your heart and share with me;
God wanted me now, He set me free.