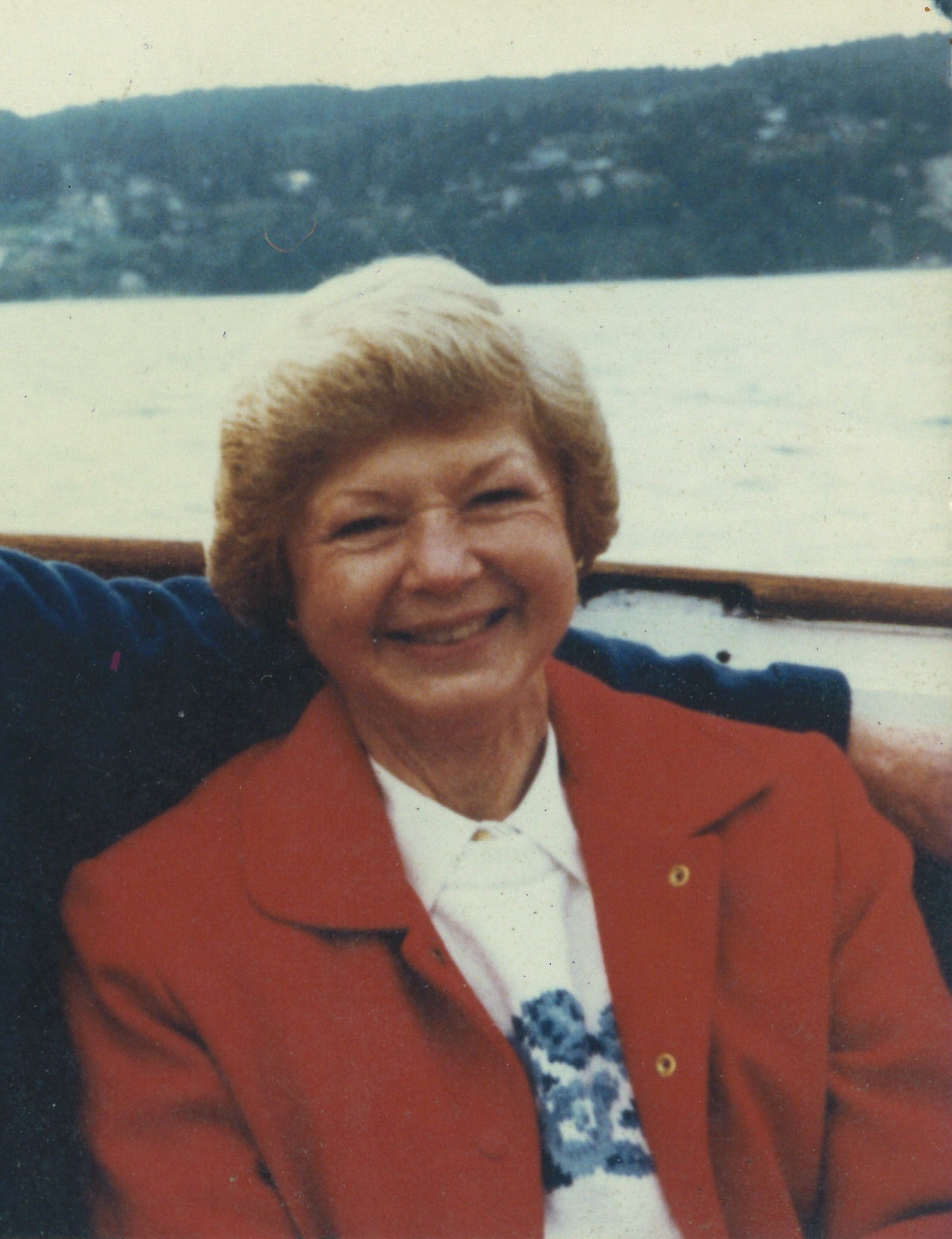 Betty Hawkins McKenzie
— May 3, 2019
Betty Hawkins McKenzie, 88, of Oak Harbor, Wash., passed away peacefully on May 3, 2019 with family by her side.
Betty was born Feb. 17, 1931 in Frederick, Md., the only child of William and Hattie (Trittipoe) Hawkins. She graduated from Bethesda Chevy Chase High School in 1949, and from Marjorie Webster Junior College in 1951.
As stated in her college yearbook, Betty's life ambition was to be a wife and mother, and it was that at which she excelled.
Betty became acquainted with Jim McKenzie through family connections in her childhood, but it wasn't until Nov. 11, 1950, that she and Jim had their first date at a Naval Academy football game. (Neither Betty nor Jim remember the score of the game). That first date turned Betty into a lifelong Navy football fan, and ultimately, into the consummate Navy wife. Jim and Betty were married on June 5, 1954, the day after Jim's graduation from the Naval Academy. After declining seven previous marriage proposals, eight became Betty's lucky number.
Jim's Navy career took Betty all over the country, including time in Jacksonville, Pensacola, Alameda, Oceana, Virginia Beach, and San Diego. She always made a beautiful home wherever she landed and was a gracious and welcoming hostess to all. Ultimately, it was Whidbey Island that became Betty and Jim's true and lasting "home."
At her idyllic waterfront house on Whidbey, Betty loved working in her yard, planting flowers, feeding the birds, tending to her flock of chickens and enjoying the sunset at "wine time."
Frequent trips to Seattle for theater, ballet, and opera (with some shopping on the side, of course) were a source of excitement and a break from island life.
Betty was a devoted Mariners fan, enjoying trips to Arizona for spring training, and Safeco Field to see them play.
Betty is survived by James McKenzie, her husband of 64 years, and her two daughters, Susan (Robert) Ferguson of Garfield, Wash., and Sally (Charles Stempler) McKenzie of Seattle.
It was Betty's wish there be no memorial service. An informal Friend and Family Gathering to remember Betty was held at Wallin Funeral Home.
Two of Betty's great passions were children and animals. The McKenzie family asks that memorials in her name be made out to Whidbey Animal Improvement Foundation online at: waifanimals.org/donate/ or by mail to: WAIF, P.O. Box 1108, Coupeville, WA 98239; or to Special Olympics Washington, online at: specialolympicswashington.org, by phone at 800-380-3071; or by mail to: Special Olympics Washington, 1809 7th Ave, Suite 1509, Seattle, WA 98101-4400.
Arrangements entrusted to Wallin Funeral Home, Oak Harbor. Please visit Betty's page in the Book of Memories online at www.wallinfuneralhome.com to leave condolences and share memories.