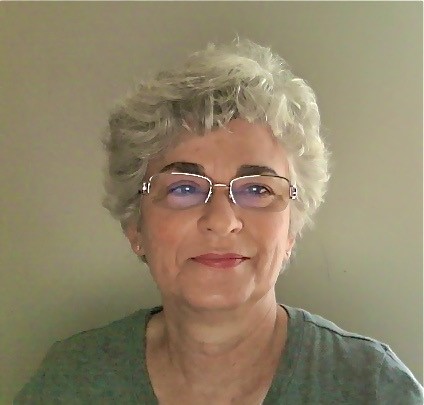 Beverly Kathleen (Caldwell) Lawson
June 19, 1943 — December 30, 2021
Kathy, to all who knew her, passed away at the age of 78 Dec. 30, 2021 at Harborview Medical Center, Seattle, Wash., after a brief but courageous battle with cancer.
Wife, mother, grandmother, sister and friend, Kathy's love of life didn't come to an end with her death. Her family and friends will continue to honor her legacy by living their Christian lives to the fullest.
Kathy completed her Bachelor of Science degree in Elementary Education at East Central Oklahoma State College in Ada, Okla. She was among the few graduates to be hired to teaching positions in California. While teaching primarily fourth grade in elementary schools in Fontana, Bloomington, Lancaster, and Palmdale, Calif., she completed an additional 60 semester hours toward a Master's degree in Education. Kathy took great pride in her school and students where she shared her passion for learning with hundreds of children over the years.
It was during her early years teaching in California that Kathy met and married the love of her life, Gerald Kenneth "Jerry" Lawson, in 1967. It was from this union that yielded two wonderful sons, Garrett Mitchell and Jeffrey Kenneth Lawson
However, the saddest point in her life happened when Jeffrey lost his battle with cancer in 2016 when he was only 42 years old. He tragically left behind a beautiful wife, Noel, and their two wonderful daughters, Chloe and Camryn.
The simplest pleasures in life brought great joy to Kathy. Most of all, she loved spending time with family. She also loved painting, sewing, quilting, and reading. Quiet evenings with her family nearby while working on a quilt or reading a good book were among her greatest treasures in life, besides being a very active church member.
Though earning a minor in music in college, she rarely played the piano but never wanted a home without one sitting in the living room. She did love learning to play her alto and tenor recorders but rarely made enough time for that. Most weekends were spent as during the week: reading a good book or magazine and hand sewing on a quilt.
Kathy professed her faith in Christ while a young woman at her home church, First Baptist Church, Ada, Okla.Whether attending her own Sunday School class or teaching young children, her life revolved around her professed Christianity from her earliest memories.
During school breaks from teaching in the elementary schools in California, Kathy often explored the local libraries, scouring the shelves for good books to read. She had an uncanny ability to find happiness in her daily activities, which more often than not involved some aspect of Christian service. She had an excellent alto voice and her favorite times were singing in the choir. This was borne out from her youth when she played the piano and assisted in leading the youth choirs in her home church. Her pleasant, quietly reserved personality was contagious to everyone she met.
Kathy was born to Lyle and Evelyn (Mitchell) Caldwell on June 19, 1943. She is survived by her husband, Jerry; a son, Garrett; daughter-in-law, Noel; two grand-daughters, Chloe and Camryn; a brother, Larry; and a number of cousins, nieces, and nephews. She was preceded in death by her youngest son, Jeffrey Kenneth.
A brief interment service was held at Tahoma National Cemetery in Kent, Wash., Jan. 11, 2022.