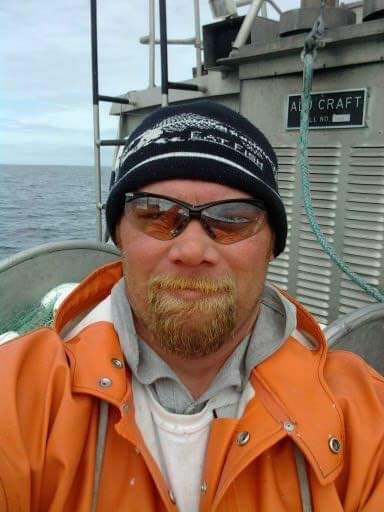 Bill E. Vest
December 8, 1969 — June 27, 2019
William Everett Vest, cherished spouse, "Faasha", dad, son, brother, "Gruncle," nephew, cousin, teammate, coach and friend, passed away Thursday, June 27,2019 while at work.
Born Dec. 8, 1969, in Virginia, Bill grew up a Navy dependent. His family traveled to several bases before finally settling down in Oak Harbor, Wash. This is where his lifetime relationship with sports began. He spent his youth playing sports, fishing on the river with his uncles, dad and his chosen brothers from other mothers. We cannot forget geeking out with his D&D family.
After leaving college, Bill's passion for sports continued with his involvement in the local little league teams, coaching and showing his support and enthusiasm to all. Many of the young people Bill coached, he continued to follow all through their formative years. If you were ever around Bill for more than a minute, you know he was always quick with a story – he was blessed with this Irish gift of gab. His pride in his hometown and his alumni ran deep in his veins. The way he lit up when talking about all the talent that continued to come up through the Oak Harbor sports programs was inspirational to be around.
Bill was preceded in death by Papaw and Mamaw, Grandpa Vest, his momma, Peggie, Aunt Gloria, Uncle Ronnie and dear friend Jim.
Bill is survived by his daughter McKala, Bella, son Gabriel, granddaughter, Riley, and their mother, his first wife, Lisa. His Penny, the children Allen, Makayla, Dustin and Jayden. His father Bill, Melanie and Logan, their family Devynn, Krystal, Parker, Mykenzee, Dylan, baby Boyd, Liam Ashley and Bobby. Mandy and her family Sheyenne, Lylah, Zaiha and Malcom, His Uncles Joe, Charles and Aunts Janet Marie and Libby on his mothers' side The Goodwin's'. His Grandma Vest, Uncle Jerry, Jim and Joe, Aunts Sharon and Cindy on his father's side, the Vests. Bill has such an enormous family that miss him dearly, his cousins, Ronnie, Joe, Patty-Jo, Jason, James, Anita, Lani, CJ, Robert, Jimmy, Billie, Jesah, Mark, Jake, Neil, Sarah, Jamie, Stephanie, Terry, George, Shannon, Whitney, Madison, Shelby, Hannah, Lexi, Marqui and numerous others not mentioned. His Brothers Kevin, Steve and Damien.
Services for Bill will be held July 24 at Oak Harbor High School's student union building from 1 to 3 p.m., followed by a procession to Rocky Point for a celebration of Bill.
Family suggests donations can be made to the GoFundMe account set up in his name by going to www.gofundme.com and searching Celebration of Life for William "Lil Bill" Vest.
Arrangements entrusted to Wallin Funeral Home, Oak Harbor, Wash. Please visit Bill's page in our Book of Memories online atwww.wallinfuneralhome.comto share memories and leave condolences.