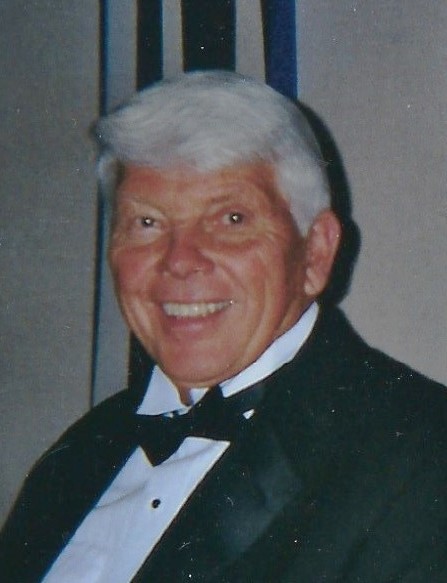 Bruce Eugene Olson
December 24, 1932 — January 23, 2022
Bruce Eugene Olson passed away Jan. 23, 2022, following a severe stroke. He leaves behind his wife, Mary Jane Olson of Clinton; his children Jill, Sandra, and Bruce; grandchildren and great grandchildren.
He was predeceased by his daughter, Jane, in 2004 and his first wife, Geraldine (Gerri), in 2001, and his brothers and sisters, Vern, Julius, Lucille, Miles and Sam.
He was born in Choteau, Mont., Dec. 24, 1932, to Julius B. and Cora (Mathiasen) Olson. Bruce was drafted into the U.S. Army in 1951 and was stationed in Japan for two years. After he was discharged from the Army, he married his first wife, Gerri Aurdal, in 1960. They made their home in Burien, Wash., and together had Jane, Jill, Sandra, and Bruce.
Bruce worked for the Army Corps of Engineers and traveled all over the Pacific Northwest. His primary job was as a government property inspector, where he was responsible for inspecting the numerous dams in the area. He retired in 1990.
Upon his retirement, Bruce and Gerri began to travel. They bought an RV and over the next several years visited most of the lower 48 States. They had a wonderful time and made many happy memories until Gerri's passing.
In 2009, Bruce moved to Whidbey Island and married Mary Jane Aurdal. Together they made a full life on Whidbey Island and were very active in many local community groups. They spent their time volunteering, traveling and enjoying time with their children, grandchildren, and great-grandchildren. If Bruce wasn't working on his own property, you could find him helping his friends and neighbors with their projects. He was known for his willingness to lend hand, and someone you could always count on.
Bruce was a genuinely kind man. He will be missed, but never forgotten by his family and friends.
A memorial service is planned at Calvary Chapel on French Road in Clinton on April 10, from 2 – 4 p.m.