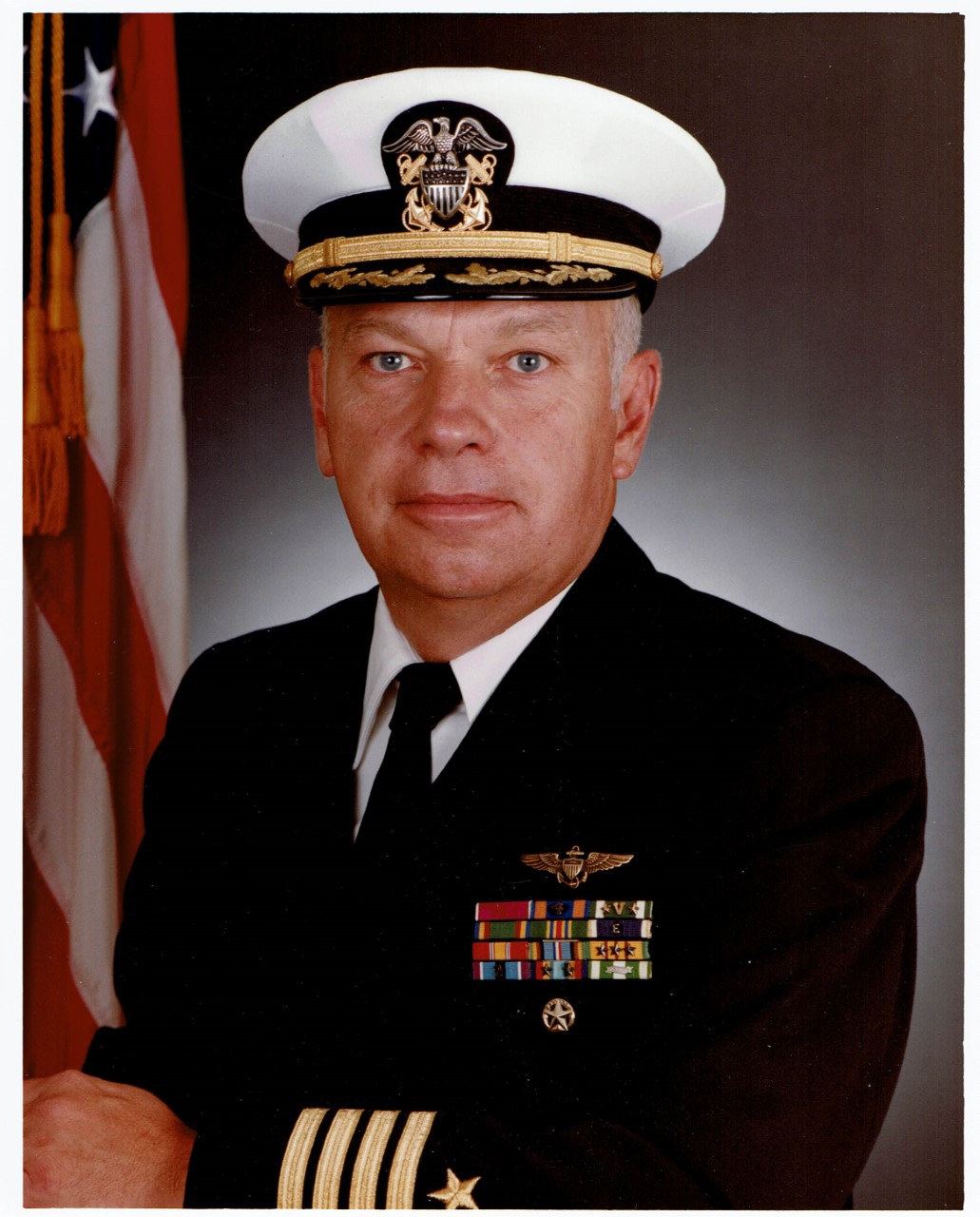 Capt. Richard J. Toft, USN (Ret)
July 14, 1940 — May 4, 2021
Capt. Richard J. Toft (Dick), USN (Ret) of Oak Harbor, Wash., passed away May 4, 2021 in his home, surrounded by family after a tough battle with esophageal cancer.
Dick was born in Trenton, N.J., July 14, 1940, the son of Richard J. Toft Sr. and Marie Stoveken Toft. He graduated from Trenton Catholic Boys High School in 1958 and then went on to graduate from Rutgers University in 1962 with a BS from its School of Agriculture before starting his career in the military. Post retirement from the Navy, he went back to school in 1990 and received his Master's in Education at Western Washington University, alongside his youngest daughter, Katie, who was working on her BAE. He often mentioned how special it was to be able to meet Katie for a slice of pizza in the student union once a week like school chums.
His Navy career began following his graduation from Rutgers when he attended Officer Candidate School in Newport, Rhode Island and was commissioned in Dec. 1962. Dick's path to becoming a Navy pilot kicked off as a Bombardier/Navigator in the A-3B Skywarrior from 1964-1966, deploying aboard the USS Coral Sea for an 11-month deployment, taking part in the first bombing strikes on North Vietnam. After being designated a Naval Aviator in 1967 upon completion of pilot training in Pensacola, Fla., he reported to VA-34 and made a Mediterranean deployment aboard USS Forrestal, flying the A-4C Skyhawk. While stationed at NAS Whidbey Island, he fell in love with the Pacific Northwest and a sweet schoolteacher, Rosemary Dellwo, of Spokane, Wash., and they were married for 50-plus years. After a few deployments and stints elsewhere, Rosemary and Dick finally returned to Whidbey Island, where in 1971 he joined VA-128, transitioning to the A-6A Intruder. In the same year, Rosemary and Dick welcomed twin daughters, Marie and Madeline (Maddy) into the world.
From 1972-1976, Dick served as Safety Officer, Maintenance Officer, and Operations Officer, flying multiple aircraft as part of VA-196. During this time, he was deployed aboard the USS Enterprise to the Indian Ocean and took part in Operations "Bold Journey" and "Frequent Wind," the evacuation of Cambodia and Saigon. He then went on to VA-128 where he served as the Safety Officer and Ops Officer. In 1976 he and Rosemary welcomed their youngest daughter, Kathleen (Katie). In 1980 Dick reported to VA-95 and took command of the "Green Lizards." While in command, the squadron deployed to the Mediterranean and completed two years of accident-free flying. In 1983 he went on to serve at the Pentagon, assigned to the Office of the Chief of Naval Operations in the Strike and Amphibious Warfare Division. He served as Commanding Officer of NAS Fallon, Nev., from 1985-1987 before returning to NAS Whidbey as Chief of Staff. The final tour of duty took Dick, Rosemary, and youngest Katie to beautiful Monterey, Calif., to run the Aviation Safety School at the Naval Postgraduate School. It was a fitting bookend to his career, since he had started off at this school back in 1966.
Dick served in the United States Navy for 30 years, retiring with the rank of Captain in 1993. He accumulated over 5,000 flight hours and over 800 carrier arrested landings. He was awarded the Legion of Merit (two), Meritorious Service Medal, Air Medal (one individual and three strike flight), Navy Commendation Medal (three), National Defense Service Medal (two), Armed Forces Expeditionary Medal, Vietnam Service Medal (three), and the Humanitarian Service Medal (two).
In 1993, upon retirement from the Navy, Dick returned to Oak Harbor to teach at Embry-Riddle. This New Jersey native, now a Pacific Northwest convert, was here to stay. Never one who could remain idle, he quickly became the human resources director for Island County and served in that role for 13 years, until he officially retired at the age of 67 and focused on fishing, crabbing, and volunteering. With a quiet humility, he volunteered his time supporting the local community and marine life preservation. He was active in numerous organizations, serving on the Marine Resources Committee, the board for New Leaf and as a 28-year honored Rotarian who was known for leading the group in song every week. He was a familiar face at the Fourth of July pancake breakfasts and fireworks stands. He also realized his dream of owning a Fisher sailboat, named the Iolanthe, and took several trips with his buddies and other Fisher enthusiasts. Dick enjoyed gardening and pruning his Bonsai collection and was known by many as a mentor and an excellent storyteller with a quick wit and a love of music.
Dick was preceded in death by his parents and younger brother Bo. He is survived by his wife, Rosemary, and his three daughters: Marie, Maddy (Spouse: Jodi Laakso and stepdaughter Jacy), and Katie, who blessed him with his beloved granddaughter Bailey Bo. He is also survived by his three sisters: Patty Toft, Susie Ispanky, and Norreen Bulotti.
There will be a Catholic Service at 10 a.m. July 17 at St. Augustine's in Oak Harbor, followed by a graveside service with eulogy, music, and honor guard at Sunnyside Cemetery in Coupeville, Wash., at 1 p.m.
Memorial donations can be directed to the following nonprofits that speak to the love and passion Dick had for Whidbey Island and the Pacific Northwest: Oak Harbor Rotary, www.ohrotary.org/sitepage/foundation-donations; Whidbey and Camano Island Land Trust ,www.wclt.org.
Family and friends can share memories and condolences at www.whidbeymemorial.com.