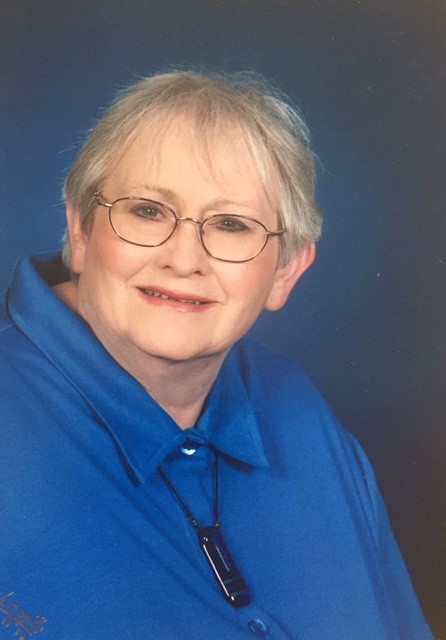 Caralyn R. Haglund
August 1, 1943 — August 30, 2020
Beloved wife, mother, grandma, sister, and friend, Caralyn Haglund of Whidbey Island, Wash., passed away Sunday, Aug. 30, 2020 due to complications of an arterial blood clot.
She was born Caralyn R. Stone in Kirkland, Wash., where she grew up and graduated from Lake Washington High School. She was the fifth child out of six children – all girls. She married George T. Haglund Dec. 21, 1963, and they had three children. They raised their kids in Redmond, Wash., and moved to Whidbey Island in 2006.
After high school, she spent seven years working as an escrow secretary and helped support her husband through college. When she had her first daughter, she quit work to become a stay-at-home mom. When her youngest daughter was 9 years old, she went back to work and became a typesetter for a local newspaper.
Caralyn had a way with words and loved to write. She even wrote a few articles for the newspaper she worked for. She also wrote a book called "Life After Suicide," which was written after her son, John, took his own life at the age of 17. She was familiar with grief, and as a result she was a refuge for many hurting people.
She made people laugh and encouraged them. Her faith in God was known by all those around her. She was very musically inclined. She had an amazing alto singing voice and was part of several choirs including a select girl choir team in high school. She also played the piano, bass violin, and guitar.
She has three grandkids and she loved them dearly. She could not wait to spend time with them. They brought joy and peace to her day. Anyone who knew Caralyn knew that the grandkids would be part of her conversation.
Caralyn enjoyed living on the Island. Bird watching, walking on the beach, and the sound of the waves were a solace to her.
She is survived by her husband of 57 years, George Haglund; one sister, two daughters, Teresa Potter and Christine Landis; sons-in-law, Brent Potter and Mark Landis; three grandchildren, Aaron Landis, Storm Landis, and Sarah Davidson; and one grandson-in-law, Cole Davidson; and many nieces and nephews.
A private family graveside service was held at Sunnyside Cemetery in Coupeville, Wash., Sept. 4, 2020.
Arrangements are entrusted to Wallin Funeral Home, Oak Harbor, WA. Please visit Caralyn's page in our Book of Memories online at www.wallinfuneralhome.com to share memories and leave condolences.