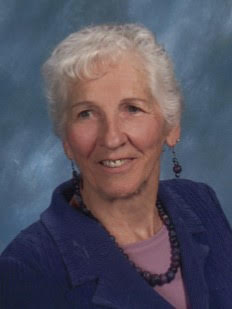 Caroline Elizabeth Williams
February 6, 1926 — September 22, 2021
Caroline Elizabeth Williams went to be with the Lord Sept. 22, 2021, at the age of 95. She was the born to Bob and Mary DeVries of Oak Harbor Feb. 6, 1926. Caroline was a lifelong resident of Oak Harbor and a graduate of Oak Harbor High School in 1944. Shortly after high school, she married Bruce Williams in 1945.
Caroline served as a special education teacher's aid for the Oak Harbor School District and she absolutely adored her students. She was a lifelong and committed member of the Oak Harbor United Methodist Church, where she served on many committees and taught Sunday school. She was also an avid golfer and a member of the Whidbey Golf Club. In 2016 she published her own book "FARM GIRL My life on North Whidbey."
Caroline was preceded in death by her parents and her husband. She is survived by her children, Bobbie (Joe) Johnson of Arizona, David (Maggie) Williams of California, Rick (Gerri) Williams of Indiana and Joe (Cynthia) Williams of Colorado; six grandchildren, 11 great-grandchildren, and one great-great-granddaughter.
A Celebration of Life will be held Monday, Oct. 4, at 11 a.m. at the Oak Harbor United Methodist Church. In lieu of flowers, the family requests donations made to Oak Harbor United Methodist Church memorial fund.