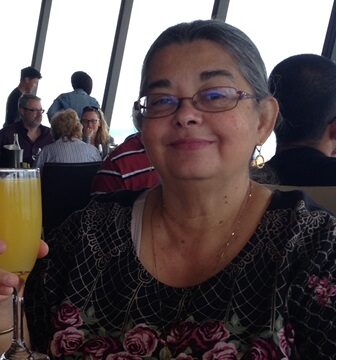 Cauleen Harper
September 5, 1949 — August 8, 2021
Cauleen Harper, resident of Coupeville, Wash., passed away quietly Sunday, Aug. 8, 2021, at the age of 71. Cauleen was born in Honolulu, Hawaii Sept 5, 1949. Being a military child, Cauleen lived in many places during her childhood, including Hawaii, France and San Antonio, Texas.
On her 18th birthday, Cauleen joined the Women's Army Corps and began working as a nurse. She soon met her beloved husband, David, whom she married in 1969. Now, as a military wife, she continued to travel the world, living in Germany, California and settling in Washington State. She loved Washington and enjoyed her many years here. She moved to Whidbey Island shortly after the passing of her husband so she could be closer to family and live a quieter island life. She enjoyed shopping, baking, gardening, reading and especially crafting with friends.
Cauleen is survived by her son and daughter-in-law, David Harper Jr. and Tannis Rhoton, of Freeland, Wash., her daughter and son-in-law, D'Annette Morris (Harper) and Iain Morris, of Evans, Ga., her two grandchildren, Emily, and Bradley Morris, as well as her sisters and brother and their respective families.
Cauleen will be laid to rest with her husband, David, at Tahoma National Cemetery in Kent, Wash.
Cauleen's family would like to acknowledge the loving care provided by WhidbeyHealth Hospice Care, WhidbeyHealth Medical Center, Regency Assisted Living Community and The Life Care Center of Mount Vernon.
In lieu of flowers, please make a donation in her name to Hospice Care at WhidbeyHealth Foundation.
Family and friends are encouraged to share memories and condolences at www.whidbeymemorial.com.