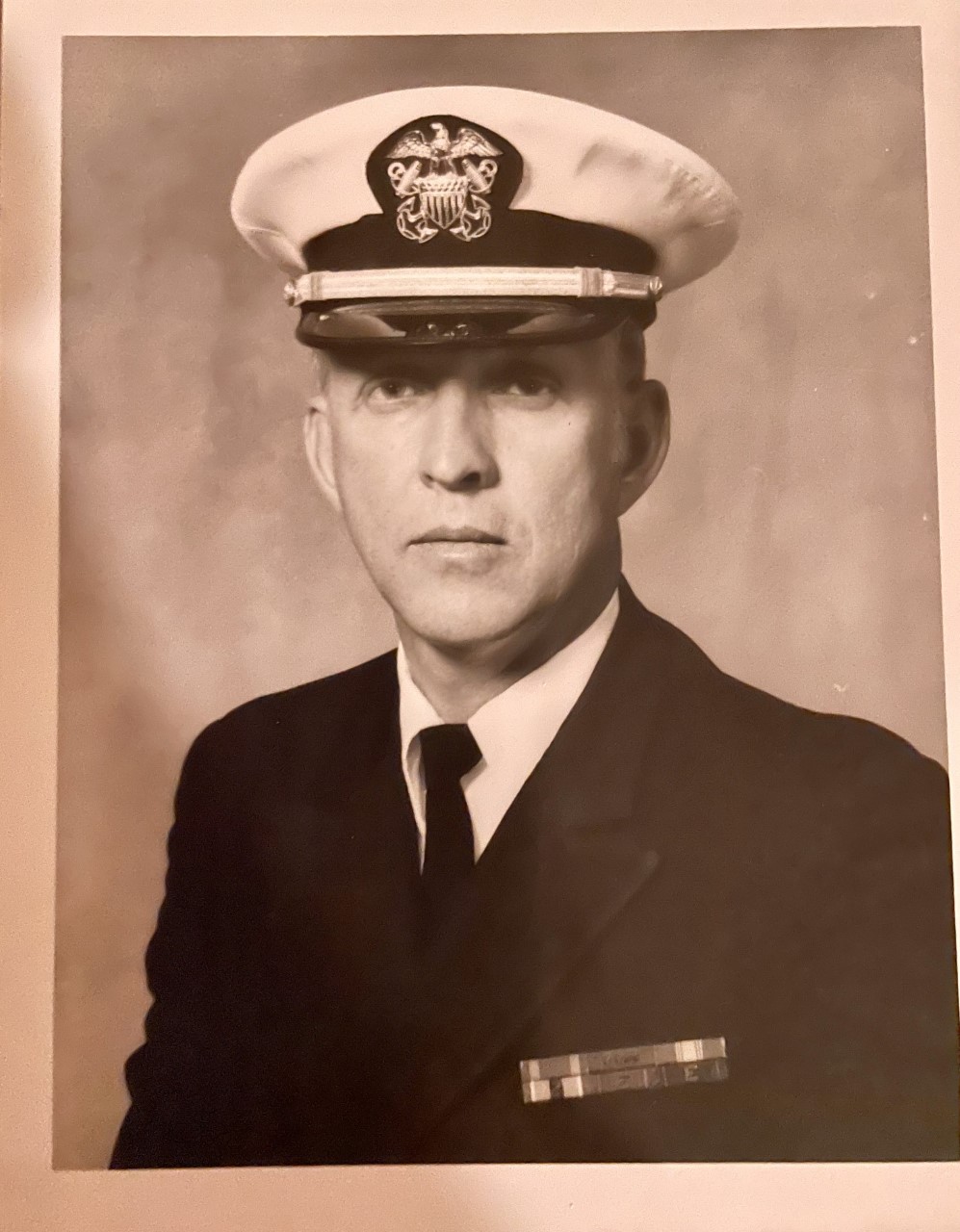 Charles Franklin Hammer
September 28, 1940 — February 7, 2023
Charles Franklin Hammer, age 82, died peacefully in Coupeville, Wash., Tuesday Feb. 7, 2023, of natural causes.
He was born in Brookings, S.D., Sept. 28, 1940, and was raised on a lake in Hackensack, Minn., where his family and friends endearingly called him "Babe." It was at a small rural schoolhouse that he met his high school sweetheart and love of his life, Ruth Bakeberg. They married May 7, 1960.
Charles enlisted in the United States Navy, and enjoyed a successful career, achieving the rank of CWO4. His calm and cheerful demeanor as an air traffic controller guided many pilots to a safe landing. He traveled the world with his wife and two sons, Michael and Matthew, and was stationed in Maine, Florida, Alaska, Washington, Guam, Nevada, California, and Antarctica. Chuck fondly recalled his time at McMurdo Station Antarctica as the Williams Field Air Traffic Control Officer.
His Naval Decorations include: Navy Achievement Medal with gold star; Good Conduct – four bronze stars; National Defense Service Medal; Antarctica Service Medal; Humanitarian Service Medal; Sea Service Deployment Ribbon; Expert Rifle; and Expert Pistol.
Charles retired from the U.S. Navy in 1987 and called the town of Coupeville home. In his retirement, he worked as a bus driver for Island Transit, where he greeted his morning riders with a smile and friendly conversation.
He was an avid outdoorsman who enjoyed sailing, kayaking, hunting, walking the beaches of Whidbey Island to collect agates with his beloved Ruth, and watching the hummingbirds flit through his yard.
Charles loved to tell funny stories at family gatherings, and is survived by his wife, Ruth; son Michael, Jacquelyn and grandson Jonah; son Matthew and granddaughters Maren and Maile; sister-in-law Joan LaCross; siblings Rick Steece, Debbie Steece, Mike Steece, Bob Meyers, and many wonderful neighbors and friends. He is preceded in death by brother, Ron Hammer.
A memorial service with military honors will be held Saturday, July 22, 2023 at 2 p.m. at Sunnyside Cemetery; Navy Chaplain David Lura will preside.
In lieu of flowers, donations can be made to the Whidbey Community Foundation "In Memory of Chuck Hammer." Send to WCF, P.O. BOX 1135, Coupeville, WA 98239 or online at whidbey.fcsuite.com/erp/donate.