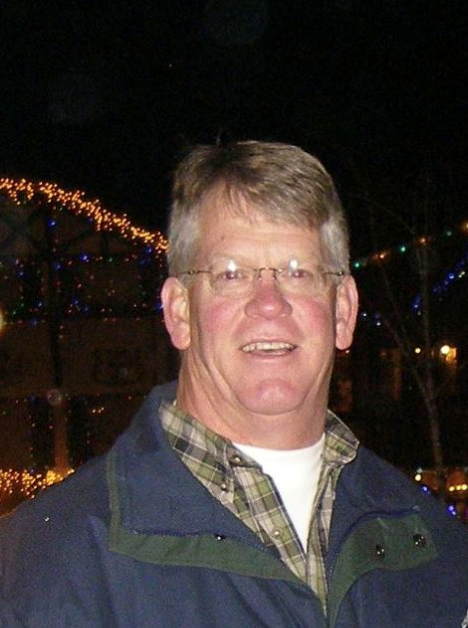 Charles Ray Krieg
February 2, 1955 — January 9, 2022
Charles Ray Krieg, born Feb. 2, 1955 passed away at his Arizona home Sunday Jan. 9, 2022, following visits from immediate family, and with Robin by his side, after a courageous battle with cancer.
Chuck was born at Polly Harpole's Maternity Home in Coupeville to Karl and Darlyne Krieg. He was the first of five children.
A graduate of Oak Harbor High School class of 1973, Chuck forged amazing lifelong friendships with his high school classmates. During his high school years, he can be remembered playing football and wrestling. He also worked at a local grocery store during his high school years.
Following high school, Chuck attended college focusing on accounting. After relocating to Anchorage, Alaska in 1983, Chuck began his career in the business and construction industry. He owned a seamless gutter business as well as worked for Eastwind Construction.
Chuck returned to his hometown of Oak Harbor in 1989 to begin his venture into business with Krieg Concrete Products. He was a respected businessman in the concrete industry, running Krieg Concrete Products until he sold the business and began his retirement in 2012.
Chuck Krieg was the father of four children, Kia, Kristi, Sarah, and Charlie. Tyler Moch joined as son-in-law in 2003. He was a grandfather to Tristan Hilkey, Kylie Hilkey, and Cohen Krieg.
Chuck shared the last 18 years with his beloved wife, Robin. They married in Las Vegas and enjoyed their time in Oak Harbor, as well as many travels in their motorhome. Eventually, they purchased a home in Florence, Ariz., where for the last four years, they have enjoyed the winter months in the Arizona sun.
Chuck was an avid golfer and could always be found at the Whidbey Golf and Country Club nearly every Wednesday and Sunday. Those close to him knew those days were sacred days, shared with many dear friends on the course. His other hobbies over the years also included volunteering with Little League, bowling, riding his Harley and attending horse races with his family.
Chuck was preceded in death by his dear daughter, Kia Lynn Krieg Moch, and father, Karl Krieg.
A celebration of life will be scheduled at a future date.