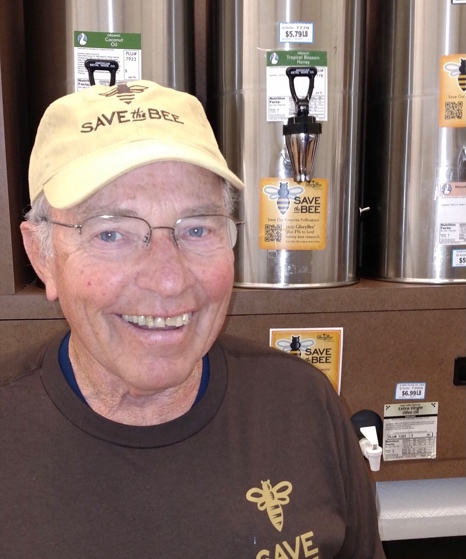 Daniel J. Maxwell
March 10, 1942 — July 24, 2021
Born and raised in the Pacific Northwest, Dan Maxwell died at home, July 24, 2021, the end of a three-year battle with lung cancer.
He was born March 10, 1942 in Spokane, Wash., to Molly 'Reilly' and Murel Maxwell, the second of their three children. The family moved to Colfax, Wash. when Dan was 2. He grew up in the small town, discovering life and work in the Palouse farming community, then joined the U.S. Navy at 17.
Through a mutual friend and a bowling league in Spokane, Dan met Kathleen Kays, who had reluctantly relocated there with her parents from Seattle. It proved a fortunate move, as Dan and Kathy married in 1968. With more moves, the couple experienced the variety of landscapes in Washington, living in the Tri Cities, Yakima, Seattle, Bellevue and finally on Whidbey Island in 2005.
A proud Teamster and union man, Dan's career was as an expert big-rig truck driver for oil and chemical companies.
He enjoyed a wide variety of activities and Dan was always the one who willingly and cheerfully helped others.
A member of the Cascade Bicycle Club, Dan went on frequent rides with the group. After he retired, he bought a boat and enjoyed happy years on the water, fishing and crabbing. Then he discovered bees—their fascinating nature and importance in agriculture—and became a beekeeper in 2006. He was a founding member of Whidbey Beekeepers Association, aka "The Whidbees" and a longtime club president.
Springtime meant an annual road trip for Dan and Kathy to Arizona for the Seattle Mariners' spring training camp. He was an avid fan and it was a highlight of the year. With his ever-present baseball cap, Dan amassed an extensive hat collection, the souvenirs from his and Kathy's travels.
He is survived by his wife of 53 years, Kathy; his brother Sam Maxwell (Yvonne) of Cotati, Calif; nephew Sam (Cari) Maxwell Jr. of North Highlands, Calif.; niece Jennifer Reese of Renton; brothers-in-law Lyle (Janice) Kays of Spokane Valley, Paul (Judy) Kays of Spokane and Warren (Rhonda) Kays of Wardner, Idaho; and sister-in-law Mary (Pete) Guay of Kirkland; and nine nieces and nephews. He is preceded in death by his parents, sister, Martha Reese, and niece, Christy Kays.
The family thanks the VA Puget Sound Health Care System and WhidbeyHealth Hospice for their expert compassionate care during Dan's illness. A celebration of his life will be at the Deer Lagoon Grange on Whidbey Island Aug. 21st; interment will be at Tahoma National Cemetery in Kent, Wash.