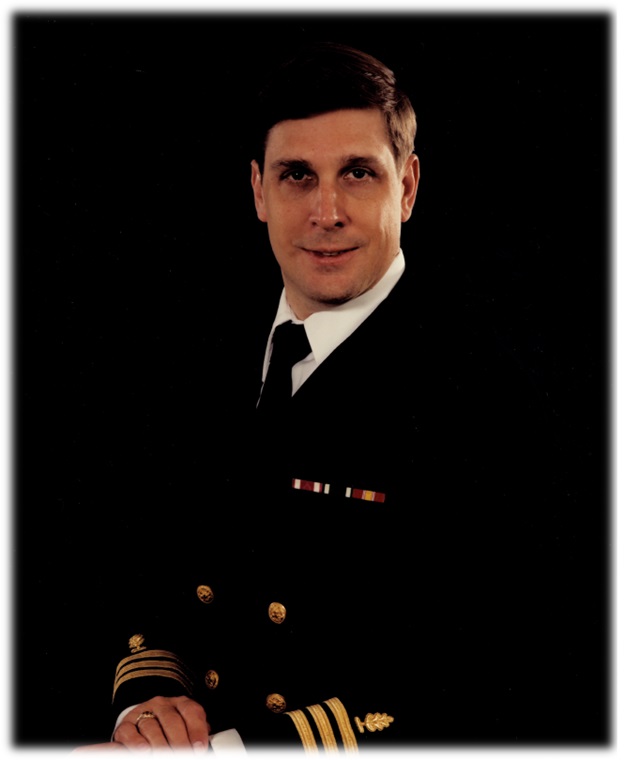 David Allen Macys II
November 30, 1947 — February 21, 2021
David Allen Macys II, Capt., MSC USN (Ret.), was born Nov. 30, 1947 to John and Anna Macys in Philadelphia, Pa., and passed away unexpectedly Feb. 21, 2021 at Providence Hospital in Everett, Wash.
After graduating from the University of California, David joined the U.S. Navy, where he earned a master's degree through the University of Rochester. During his 31 years in the Navy, he served as a Toxicologist, Industrial Hygienist, Safety Officer, Environmental Officer and Executive Officer, which allowed him to travel to many parts of the world. He would often say, "I have the best job in the Navy, I get to watch people work."
During David's active career in the Navy, he first met his wife-to-be in 1984 at a "Wetting Down" party for a mutual friend at Oak Knoll, the Naval Hospital, Oakland. Marti and he dated long distance for nearly two years and finally tied the knot at a beautiful garden wedding in 1986. Amazingly, they were still not able to live together for the first five years of their marriage, which only heightened the romance. Marti retired from the Navy in 1991 so they could actually live together, and once David retired in 2001, they retired to Whidbey Island.
Since their move here to the Island, he volunteered for several Island County community committees: Community Health Advisory Board (2005-2017), Environmental Health Assessment Team (2002-2006), and Restoration Advisory Board Naval Air Station Whidbey Island.
He was preceded in death by both of his parents, Anna and John Macys. He is survived by his wife of 35 years, Margaret "Marti" L. Macys; his son, David Allen Macys II (Kristen); sisters, Mary Anne Lischer and Catherine Neff; and brother, John J. Macys (Linda).
His unexpected death was too soon and too sudden for us all. He will be deeply missed by all who knew him. We plan to have a Celebration of Life at a later date where we can all get together to say our goodbyes.
"Fair winds and following seas," Captain.
In lieu of flowers please make donations to the Gary Sinise Foundation at www.garysinisefoundation.org.
Family and friends are encouraged to share memories and condolences at www. whidbeymemorial.com.